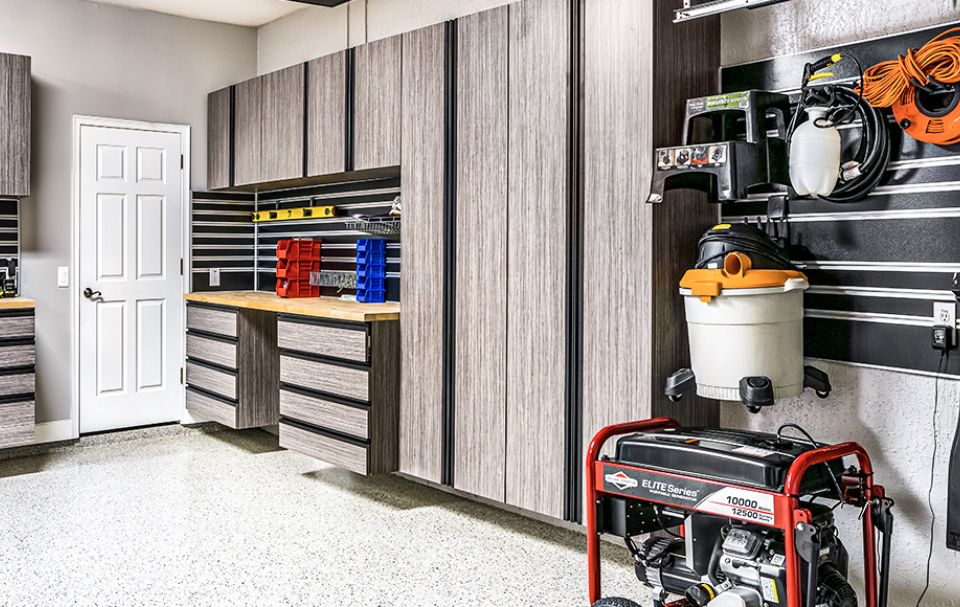 Polyaspartic & Epoxy Garage Floor Coating in Chagrin Valley, OH
Cleveland Area Garage Flooring and Organization Solutions Backed By A Lifetime Warranty
GarageExperts® of Chagrin Valley is your go-to provider of epoxy and polyaspartic floor coatings and custom organizational solutions. Whether you are looking to transform a residential, commercial, or industrial space, our experienced team has the solutions you need. With a variety of styles and colors to choose from, we can help you design your dream space and turn it into reality!
Our Garage FX® epoxy and polyaspartic flooring is industrial-strength and designed for any interior or exterior concrete floor. If a more organized space is what you're looking for, we can install cabinets, slatwall systems, and more, designed exactly to your needs. Best of all? We offer free on-site estimates to show you how we can transform your space!
Ready to transform your garage flooring in the Cleveland area? Call our garage floor epoxy installers today at (216) 930-1507 or reach out online!
Maximize Your Garage & Basement Space
Your garage and basement can be more than a cluttered space. With just a bit of organization, you can reclaim your space and turn these rooms into functional areas. GarageExperts® of Chagrin Valley can build and install custom cabinets and slatwall organization systems that are designed to fit your needs. With adjustable shelves and slatwall accessories, you can reconfigure your setup for your changing storage needs—holiday décor, sporting equipment, you name it!
Benefits of Epoxy Garage Flooring
GarageExperts® of Chagrin Valley is a premier provider of polyaspartic and epoxy floor coatings in the Chagrin Valley area of Ohio, providing quality services to residential, commercial, and industrial spaces. Our storage and epoxy garage floor installers are dedicated to delivering a product that meets your individual needs and exceeds your expectations.
With our Garage FX® epoxy and polyaspartic garage floor coatings, you can enjoy:
Fuse Technology – Our advanced epoxy utilizes fuse technology for a level of adhesion that is three times stronger than traditional epoxies on the market.
Lifetime Warranty – Rest assured knowing our limited lifetime warranties provide coverage for up to 10 years when certain conditions are met.
Longevity – Our Garage FX® flooring system ensures your interior and exterior concrete floors remain easy to clean, scratch-resistant, and low-maintenance.
One-Day Installation – Our knowledgeable experts can install epoxy garage floor coatings in just one day! You'll be able to enjoy brighter and more durable floors without having to wait.
Our design expertise & products make us one of the best garage floor coating companies in the Cleveland area - get started today by calling (216) 930-1507 or contact us online!
Why Partner with Our Garage Flooring Company in the Cleveland Area?
At GarageExperts® of Chagrin Valley, our mission is to provide customers with top-quality epoxy and polyaspartic floor coatings that last for years with minimal maintenance requirements. We are committed to delivering complete satisfaction with every job we take on so that you can have peace of mind knowing your epoxy flooring will be long-lasting and durable.
How Long to Let My Epoxy Garage Floor Dry?
The drying time for epoxy floor coating depends on various factors such as the type of epoxy, humidity, temperature, and thickness of the coating. Generally, it takes 24-72 hours for epoxy floor coating to dry, but it may take up to a week to fully cure and harden.
If you're ready to make the most out of your space with epoxy flooring in the Cleveland area, call us or request a free on-site estimate with GarageExperts® of Chagrin Valley!
Continue Reading
Read Less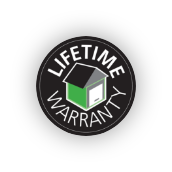 Service With A
Lifetime Warranty
We are so confident in the quality of our Garage FX Flooring Systems and storage solutions that we back them with a lifetime warranty.
Industrial Or Home Installation
GarageExperts® floor coatings are industrial strength yet designed for any type of concrete floor.
Hover over our top rated flooring options to see how they might look in your space.
Unclutter Your Space
Make the most of your space with customizable storage solutions from GarageExperts®.
Hover over our top rated cabinet options to see how they might look in your space.
American Made

Stronger Than
Concrete

No Peeling, Chipping, Or Staining

Resistant to Abrasions, Chemicals, and UV Rays

Over 140 Colors to Choose From
Get Ideas From Our Recent Work
Aug 15, 2023

Residential Garage Epoxy Flooring and Cabinet Storage Solution in Solon, Ohio

Jul 26, 2023

Residential Garage Epoxy Flooring in Avon, Ohio

Jul 18, 2023

Residential Garage Epoxy Flooring in Macedonia, Ohio