The Value in Training Your Team with GarageExperts®
Training is an integral part of the GarageExperts® franchise system. When you become a GarageExperts® franchise, we offer comprehensive training that consists of five days of training at our corporate office in Grapevine, Texas. This is where we train new franchisees on installing our systems, million dollar mindset, sales process, products, installations, marketing processes, and a day-in-the-life. After training, our new franchise owners work closely with their business coaches to put their training into practice. We also provide conferences, online university, regional/continuous training, and ongoing training webinars.
Franchise owners can go through training repeatedly or have new team members go through training as needed. This can be highly effective in helping to scale your business successfully. One franchise owner that did just that is Doug Blake, GarageExperts® of Chagrin Valley.
Doug has been a GarageExperts® owner since 2019. He did his original training at that time and learned a lot, but as his business grew and changed, he felt he could use a refresher on the systems and processes. In 2022, Doug decided to do the training again as well as bring two of his team members.
"Systems are one of the most important parts of this franchise business," explains Doug. "Training a second time helps you to learn things you might have missed the first time or reinforce processes that you maybe didn't realize were so important. Also, the second time through you know what questions to ask."
Doug also found a tremendous benefit in including new people he had coming on board. They were able to learn everything at once in a focused environment. They could ask questions and get answers from the corporate team. It was great for team building too by giving the new team time to bond. Having the team go through training also meant Doug could spend more time focusing on his business when he returned home while the team could start working in the business immediately.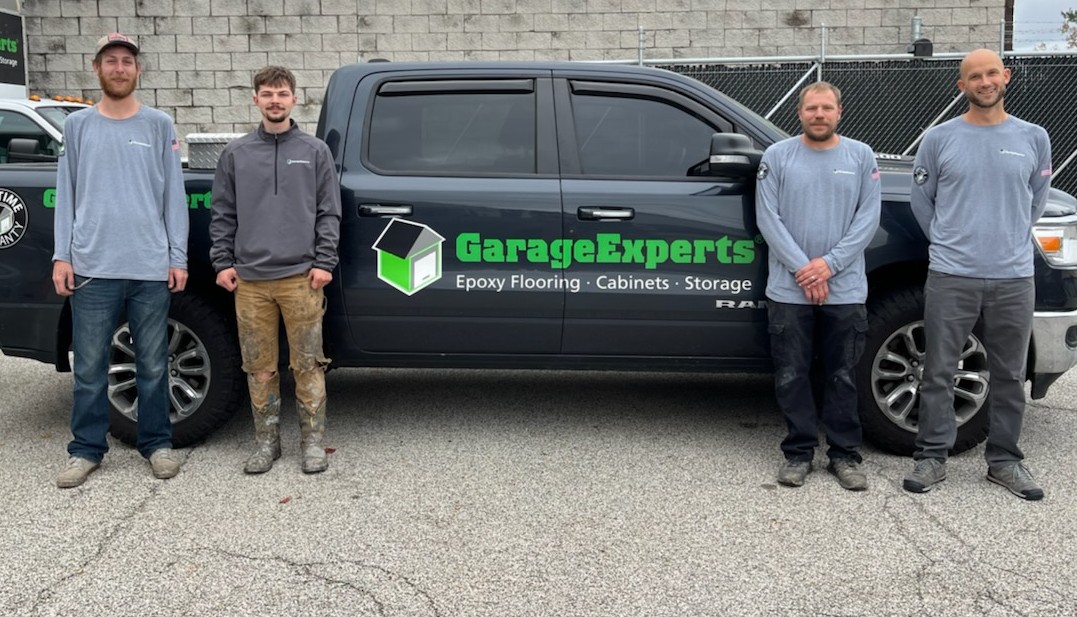 "The added cost of having my team at training was well worth it. It's all about ROI and the training was a huge benefit to my business," Doug further explains.
Additional key takeaways from repeating training or sending team members to attend training include:
Helped increase sales by reinforcing processes
Reinforces the importance of marketing your business effectively
Builds confidence in the processes and methods for conducting the business
Builds team morale by showing the team they are valuable members of the company
Team members that attended training can train other new members
Helps team members feel more invested in the business and helping it grow
Through GarageExperts® ongoing training and support, Doug was able to put additional processes in place and utilize marketing more to his advantage. He has been able to scale his business, now has a team of eight full-time people, and is continuing to grow at a rapid rate.