The Franchisee Experience
What to Expect as a GarageExperts® Franchise Owner
Being a GarageExperts® franchise owner is an exciting and rewarding experience that enables you to make a difference in the lives of your customers as well as those who work for you. Though days may vary from one to the next, there are certain responsibilities you can regularly expect. A typical day in the life of one of our franchise owners includes focusing on sales and managing their crews as they go about their daily projects. The role of an owner is quite flexible, as you will have the freedom to hire a team to support your business, including a General Manager, salesperson, and as your business grows, lead installers. Once your business is experiencing steady lead flows and others can take on more responsibility, you will have the freedom to focus on the future mindset of building a million-dollar business.
If you're ready to embrace a rewarding opportunity that offers freedom and flexibility, take the first step toward becoming a GarageExperts® franchise owner today!
Dedicated to Our Franchisees' Success
The GarageExperts® team has refined our business model to make ownership of our franchise an exciting, enjoyable, and profitable experience. We have assembled a team that truly understands every aspect of the ownership experience. When you join our garage franchise, you will have an experienced and passionate leadership team behind you every step of the way. Each franchise owner is assigned a business coach that works with them through the onboarding process, then the scaling of their business. Our franchise owners work with their business coach to develop a blueprint for success plan that is used to help our franchise owners achieve their goals each year. We are committed to helping our franchise owners take their business to the next level to turn their million-dollar mindset into reality.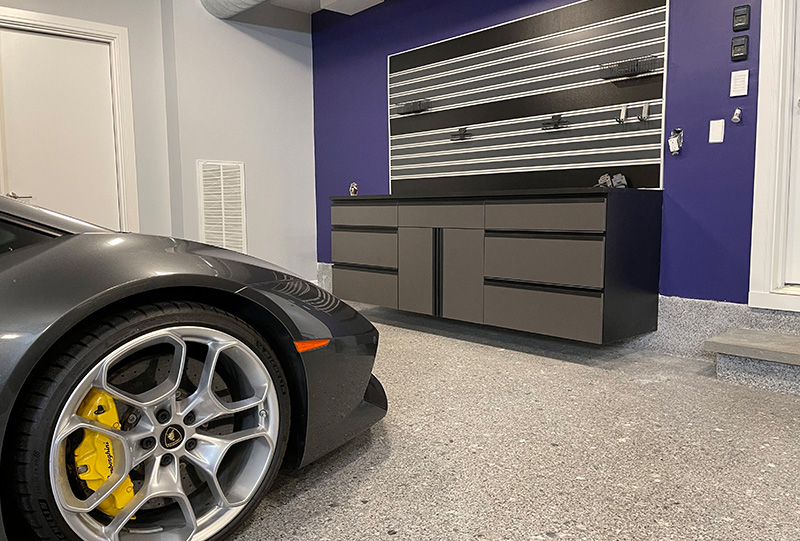 The Ideal Franchise Candidate
GarageExperts® owners come from a wide variety of backgrounds and have different experiences, yet they also have a lot in common. When we look for new GarageExperts® franchise owners, we seek people with a strong work ethic that want to own and grow their business. Many of our owners are self-starters who are future-minded, coachable, and understand how to delegate tasks. There will always be room to grow and improve, so we love finding confident candidates who are excited to learn.
The ideal GarageExperts® franchise owner also fits into our core values:
Dedicated to continuous improvement
Builds trust among employees and customers
Has a passion for what we do and for providing outstanding customer experiences
Embraces partnerships to maximize opportunities for growth
We are also looking for candidates who are humble, as there will be a lot to learn about our services, products, and industry.
Have Questions?

We have answers. Let us address any question you have about becoming a dominant garage makover expert.

Frequently Asked Questions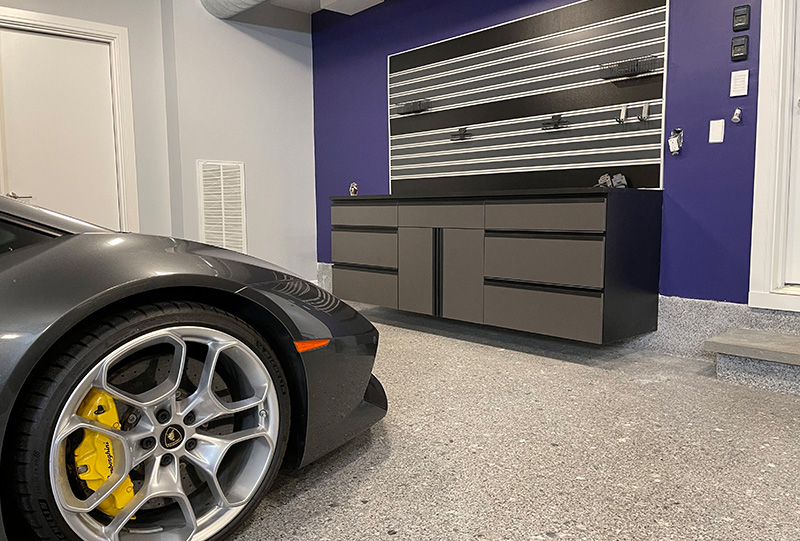 Embracing the Million Dollar Mindset
The GarageExperts® team defines the million-dollar mindset as an owner who builds their business with long-term, future outlook. There are quite a few ways in which an owner can embrace this philosophy, and one such way would be by bringing on salespeople and lead installers who will help grow your business through daily operations. By delegating tasks to responsible and trustworthy employees, owners can then focus on additional opportunities that will bring in more business and further their brand reputation within their local community.