Garage Slatwall
Custom Garage Slatwall In The Mile High
Garage Slatwall Systems To Maximize Your Space
Are you tired of stepping into your garage and feeling overwhelmed by the clutter of tools, bikes, and various equipment? Don't stress yourself out any longer. Here at GarageExperts® of The Mile High, we understand the frustration that comes with not having enough space to store your belongings. That's why we offer customized slatwall systems that are tailored to your garage's needs.
Whether you are an avid gardener or a cycling enthusiast, our team will work with you to create a space that is efficient and easy to navigate. Say goodbye to disorganized garages forever and get back to enjoying the sleek, orderly space that you deserve.
Ready for a garage that works as hard as you do? Invest in our customizable slatwall storage solutions. Get a free estimate online or call us at (720) 730-2290.
A slatwall system can be used to organize items such as:
Gardening equipment
Sports equipment
Tools
Outdoor gear
Auto parts
Kids toys
Bikes
And more!
Slatwall Systems: Experience the Benefits
Our unique slatwall systems are designed to transform your garage into a functional, clutter-free workspace. Here's why you should choose our garage storage solutions:
Maximize Your Garage Space: Our custom slatwall systems help you make the most out of every inch of your garage. Whether you have a compact single-car garage or a spacious three-car setup, our storage solutions can be tailored to fit your space perfectly.
Easy Access to Your Items: With GarageExperts® of The Mile High, you can say goodbye to rummaging through boxes and bins to find what you need. Our slatwall storage allows you to hang, hook, and shelve all your items right at your fingertips.
Clutter-Free Workspace: Keeping your garage tidy has never been easier. Our slatwall systems allow you to organize your tools, sports equipment, gardening supplies, and more. This leaves your garage floor free for parking and other activities.
Customized to Your Needs: We understand that every garage owner has unique storage needs. That's why our slatwall systems are fully customizable. You can choose from a variety of panel sizes, colors, and accessory options to create a storage system that matches your style and requirements.
Discover the difference a well-organized garage can make today with GarageExperts® of The Mile High.
Why Partner With GarageExperts® of The Mile High For Garage Slatwall
When it comes to optimizing your garage space with custom storage, GarageExperts® of The Mile High is a clear choice. Here are several benefits that make us stand out:
Unmatched Quality: Our promise to you is a lifetime warranty on our garage slatwall systems. This speaks volumes about our confidence in the durability and quality of our garage storage.
Vertical Integration: As a vertically integrated company, we have full command over our design, manufacturing, and installation processes. This ensures consistent high-quality output.
Transparent Pricing: We believe in complete transparency. That's why we offer free estimates. Our experts will assess your space, understand your specific needs, and provide a detailed quote.
Experience You Can Trust: GarageExperts® of The Mile High is backed by a national brand with years of experience designing and building efficient garage storage and slatwall systems. We bring years of experience to the table, and our successful installations across the country are a testament to our expertise and commitment to excellence.
Let us partner with you to transform your garage into a functional, well-organized space tailored to your needs.
Transform your garage today with our custom slatwall systems! Experience the joy of a clutter-free, organized space. Call (720) 730-2290 or reach out online for a free estimate.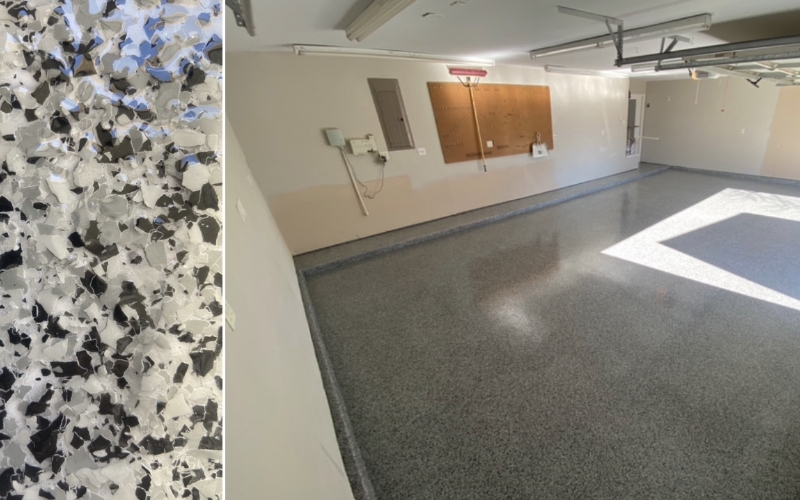 "I noticed their "LIFETIME WARRANTY" and couldn't believe it!"

GarageExperts® Customer

Fort Worth, TX

"A Man-Cave Making Machine!"

GarageExperts® Customer

Denver, CO

"We greatly appreciate your prompt service, quality workmanship and your professionalism."

GarageExperts® Customer

San Antonio, TX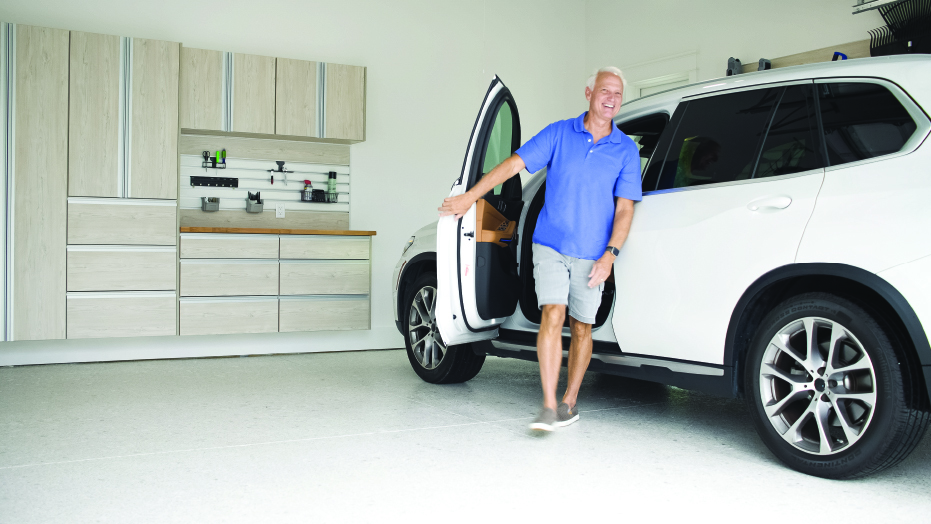 Committed To You
We believe in providing the highest
standard of service
In-Home Estimate Is Always Free

Time Is Valuable So We Arrive On Time

Always Get Upfront Pricing

Products Are Guaranteed For Life