Garage Storage
Garage Storage Solutions in Brentwood, TN
Maximize Space and Minimize Clutter
Are you one of those people who dread going into their garage because it's always so cluttered and disorganized? It can be a real headache moving boxes out of the way and sifting through piles of tools just to find what you need. Fortunately, GarageExperts® of South Nashville is here to change all of that.
Our custom garage storage solutions are designed to help you get your space organized, and keep it that way. Our slatwall organization and cabinets make it easy to access everything you need. Say goodbye to clutter and hello to a clean, organized garage with GarageExperts® of South Nashville.
Customizable Cabinets & Slatwall In Brentwood
At GarageExperts®, we know that no two garages are alike, and we take pride in our ability to provide custom solutions for each and every client. Our team of experts works closely with you to understand your unique preferences and needs. We offer a variety of cabinet options in different colors and configurations, ensuring that we find the perfect match for your garage.
Our slatwall system allows us to offer a diverse range of storage solutions, such as hooks, baskets, and more so that your garage is tailored to your every need. We aim to deliver results that not only meet but exceed industry standards, ensuring that our clients are delighted with their newly transformed garages.
GarageExperts®' Vertical Integration
At GarageExperts® of South Nashville, we understand that a well-organized garage can make a huge difference in your life. That's why we take pride in being a team of experts who are dedicated to delivering excellence in every aspect of garage storage. From the initial consultation to the installation process, we ensure that every detail is taken care of so that you can enjoy a clutter-free and functional space.
With our vertical integration, we control every aspect of the process, ensuring that you receive a superior-quality storage solution that will meet your needs for years to come. What sets us apart:
Using wood from replenishable North American forests minimizes our environmental impact, and all of our cabinets comply with CARB regulations. Our wood panels are cut using Computer Numerical Control (CNC) machinery to ensure a perfect fit and finish.

We keep all the materials you'll need on hand. As a result of our extensive inventory, we are able to produce custom cabinets, floors, and garage storage solutions within a short period. Our goal is to complete garage installation as quickly as possible, eliminating long wait times for our customers.

Our team can create a 3-D image of your garage using our proprietary design software. The software lets you see how your garage will look before it's installed by allowing you to manipulate the design and colors in real time.
Don't settle for a garage that is anything less than exceptional. Let us elevate your garage to its full potential and enjoy the benefits of a clutter-free and organized space. Trust GarageExperts® of South Nashville to take on the challenge and provide you with the best garage transformation you've ever experienced.
Ready to transform your cluttered garage into a clean, organized space? Contact our Brentwood team online or call (615) 265-6632 for a free estimate on our custom garage storage solutions!
Why Choose GarageExperts® of South Nashville
Our custom cabinets and slatwall systems are designed to offer optimal functionality, allowing you to keep your garage clutter-free and organized. But the benefits of partnering with GarageExperts® of South Nashville go beyond just storage solutions.
Lifetime Warranty: With GarageExperts® of South Nashville, you're making a long-term investment. We're so confident in the durability and quality of our products that we offer a lifetime warranty on our storage solutions. This means you can rest assured knowing that your garage storage system is built to last.
Always On Time: We value your time as much as you do. Our team always strives to be punctual, ensuring that your garage transformation happens on schedule without any unnecessary delays.
Free In-Home Estimates: We believe in transparency and want you to be fully aware of what you're investing in. That's why we offer free in-home estimates, giving you a clear understanding of the cost involved before we start the work.
Partner with GarageExperts® of South Nashville today and let us help you create a garage that will make you the envy of all your neighbors.
Maximize your garage space with our cabinets and slatwall systems. Contact GarageExperts® of South Nashville online or call (615) 265-6632 to learn more!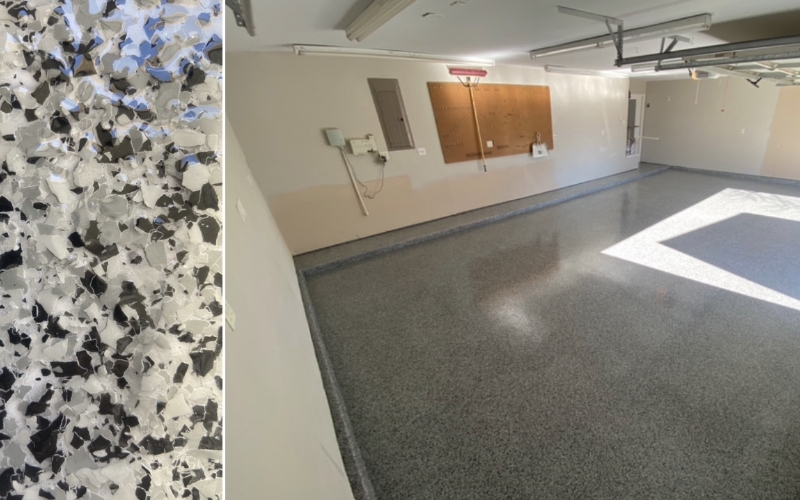 "We greatly appreciate your prompt service, quality workmanship and your professionalism."

GarageExperts® Customer

San Antonio, TX

"I noticed their "LIFETIME WARRANTY" and couldn't believe it!"

GarageExperts® Customer

Fort Worth, TX

"A Man-Cave Making Machine!"

GarageExperts® Customer

Denver, CO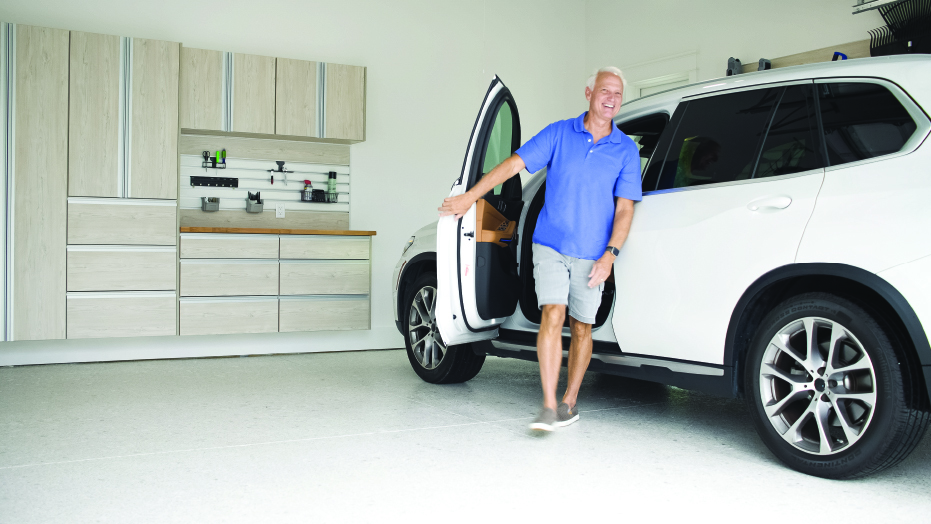 Committed To You
We believe in providing the highest
standard of service
In-Home Estimate Is Always Free

Time Is Valuable So We Arrive On Time

Always Get Upfront Pricing

Products Are Guaranteed For Life