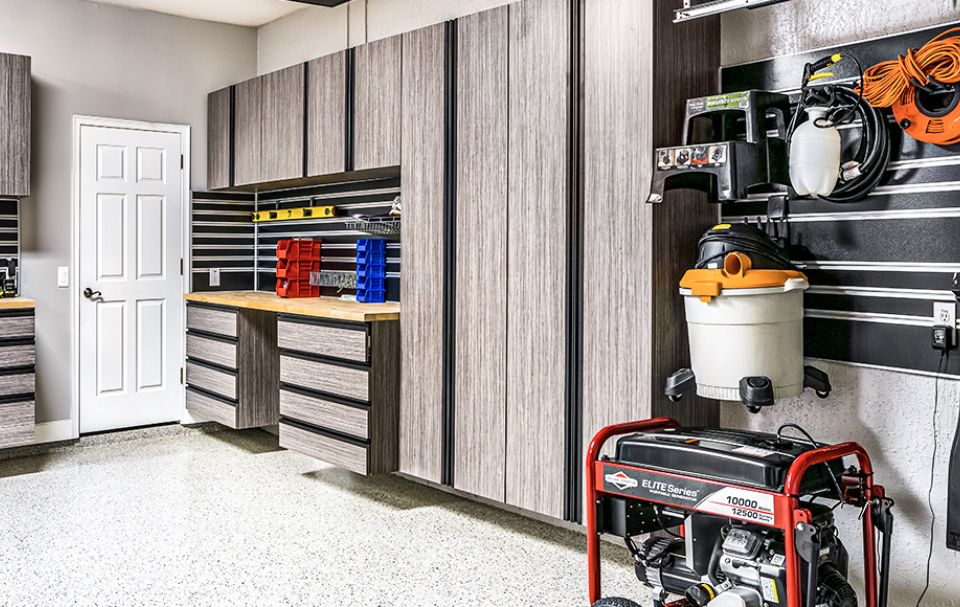 Epoxy Garage Flooring and Storage in Southeast Wisconsin
Durable Floor Coatings and Garage Storage in Kenosha, Menomonee Falls and Beyond
At GarageExperts® of Southeast Wisconsin, we provide polyaspartic and epoxy garage floor coatings that can take a concrete floor—indoor or outdoor—to the next level. Paired with our custom cabinet and storage solutions, we can help you transform a room into a beautiful, functional space. Best of all, our products are backed by a lifetime warranty and the reputable GarageExperts® brand.
Our Wisconsin garage floor coating solutions are durable, practical, and, most importantly, beautiful. We are here to help make sure your garage or basement looks great and fits your needs! With over 140 colors and design options to choose from, we can help you design a space that matches your style.
Call us at (262) 671-1350 or reach out online today to learn more about the benefits of Epoxy Garage Flooring in Kenosha and Southeast Wisconsin!
Garage FX® Epoxy Flooring Enhances the Look & Feel of Your Southeast Wisconsin Garage
GarageExperts® of Southeast Wisconsin is your top choice for epoxy and polyaspartic concrete floor coatings for any floor—residential, commercial, or industrial. Our industrial-strength Garage FX® epoxy and polyaspartic flooring system leverages the technology behind both coatings to give our customers the best of both worlds by creating the ideal flooring solution.
To build a strong foundation, our proprietary fusing epoxy primer creates a bond with the concrete that is up to three times stronger adhesion than other epoxies. This adhesion means the coating will not chip or peel over time. Finishing off the system, the polyaspartic topcoat is applied, leaving an attractive, durable finish that withstands the daily wear and tear of the toughest environments. Not only does the Garage FX® elevate the look and strength of your floor, but it is maintenance-free and backed by a lifetime warranty.
Epoxy and Polyasparic Flooring Solutions for Any Space
At GarageExperts® of Southeast Wisconsin, we take pride in offering an extensive range of epoxy and polyaspartic flooring systems to enhance the look and durability of any space. Our epoxy and polyaspartic coatings are not just functional, but they also fit your unique style and preferences.
Our Garage FX® epoxy and polyaspartic floor coatings are applicable to a wide range of spaces, including residential, commercial, and industrial areas. Whether you need a durable floor for your garage, a custom coating for your showroom, or a slip-resistant surface for your warehouse, we have the experience to provide you with the most suitable solution.
We understand that each space has its own set of unique needs and requirements, and that's why we offer tailored coatings for every area. Our skilled and experienced technicians work closely with you to understand your preferences and design a custom flooring system that suits your specific needs.
So, whether you are looking to upgrade the look of your residential garage space or enhance the functionality of your commercial or industrial property, GarageExperts® has you covered with our Garage FX® flooring!
Benefits of Epoxy and Polyaspartic Flooring
From improving safety to enhancing aesthetics, epoxy and polyaspartic flooring is becoming an increasingly popular choice among homeowners and businesses.
Garage FX® epoxy and polyaspartic flooring benefits include:
Durability: Epoxy and polyaspartic flooring is incredibly strong and resistant to wear and tear, which makes it a great choice for high-traffic areas.
Easy Maintenance: Unlike other flooring options, epoxy and polyaspartic flooring is easy to clean and maintain. It can be easily wiped down with a damp cloth and is resistant to most chemicals and stains.
Versatility: Epoxy and polyaspartic flooring can be customized to fit any space, as it comes in various colors and finishes. It can also be used to create unique patterns and designs.
Cost-effective: Epoxy and polyaspartic flooring is typically less expensive than other flooring options, such as hardwood or tile.
Safety: Epoxy and polyaspartic flooring is slip-resistant and antistatic, making it the ideal choice for commercial or industrial spaces.
Upgrade your space today with durable and easy-to-maintain epoxy and polyaspartic flooring near you! Call (262) 671-1350 or contact us online for a custom garage floor coating solution in Kenosha or Southeast Wisconsin that fits your needs and preferences!
Customizable Storage Systems for Your Garage
Looking to organize your garage? We offer convenient, custom cabinet and organization solutions that maximize your space and keep it clutter-free. With our garage storage solutions, you can choose from a variety of custom cabinet and slatwall organizational solutions in different colors and sizes to fit your storage needs and style. Our garage cabinets in Kenosha are backed by a lifetime warranty, so you know you're getting a strong and reliable product.
Once you're ready to see all that GarageExperts® of Southeast Wisconsin can do for your space, give us a call! We'll schedule a free on-site estimate to show you how we can transform your garage into a functional space.
Continue Reading
Read Less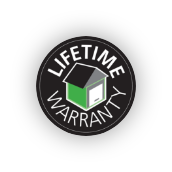 Service With A
Lifetime Warranty
We are so confident in the quality of our Garage FX Flooring Systems and storage solutions that we back them with a lifetime warranty.
Industrial Or Home Installation
GarageExperts® floor coatings are industrial strength yet designed for any type of concrete floor.
Hover over our top rated flooring options to see how they might look in your space.
Unclutter Your Space
Make the most of your space with customizable storage solutions from GarageExperts®.
Hover over our top rated cabinet options to see how they might look in your space.
What Makes Garage FX® Epoxy & Polyaspartic
Technology Superior For Your Garage
American Made

Stronger Than
Concrete

No Peeling, Chipping, Or Staining

Resistant to Abrasions, Chemicals, and UV Rays

Over 140 Colors to Choose From
Get Ideas From Our Recent Work
Jan 24, 2023

Commercial Genesee Pet Kennel And Suites Epoxy Flooring in Waukesha, Wi

Dec 21, 2022

Residential Garage Epoxy Flooring in Milwaukee, Wi

Dec 20, 2022

Residential Garage Epoxy Flooring and Cabinet Storage Solution in Pewaukee, Wi