Meet Alan and Dario
Meet the Owner of GarageExperts® of Miami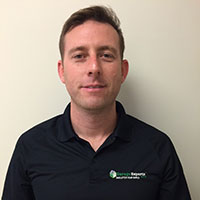 GarageExperts® of Miami owned and operated by Alan Blanco and Dario Di Marco.
What Alan and Dario like the most about the garage makeover industry is the instant satisfaction that a GarageExperts® makeover yields. Installing the Concrete Garage Floor Coatings and the Garage Storage Cabinets can usually be done in a day or two. From design and planning, to installation, GarageExperts® helps clients build their perfect space.
When you choose GarageExperts® to install your garage floor coating or Custom European Style Garage Storage cabinets, you are supporting a local small business in your community. Because you are dealing directly with the local owners you can rest assured your satisfaction is their number one concern. Alan and Dario enjoy meeting new people and will go above and beyond to ensure all of their clients - past, present, and future – are 100% satisfied with their custom garage makeovers. They are dedicated to the success of the Garage Floor Coating and Custom Garage Cabinet business in the Miami Dade area so you can be proud of your Garage Improvement for years to come.
Our goal is to provide the best coatings and storage solutions for all of our customers that will result in the ultimate garage makeover experience. We want to assure that each customer is satisfied every time. That is why the GarageExperts® always provides Lifetime Warranties on the Garage FX® flooring system and all of the custom cabinets that we provide.