Garage Storage
Garage Storage Solutions in Mount Vernon
Local Garage Storage Experts
Have you been avoiding your garage lately due to the overwhelming clutter? Don't let your garage space go to waste any longer. GarageExperts® of Peaks Row is the solution to your garage storage needs. Our specialty slatwall and cabinets are customized to fit your garage's dimensions, maximizing your floor space and providing ample storage.
Say goodbye to the mess and hello to a highly functional, organized garage where you can park your car with ease. Our customized approach ensures every square inch of your garage is utilized, so you won't have to compromise on storage or functionality. With GarageExperts® of Peaks Row, you can count on exceptional results!
Unlock your garage's potential in Mount Vernon with our custom storage solutions. Get a free estimate online or call us at (360) 200-7092 and step into organized living!
Discover Our Custom Slatwall & Cabinets In Mount Vernon
With our custom cabinets, we offer a variety of styles and colors to choose from, ensuring that your space reflects your taste and needs. Our garage cabinets don't just enhance the appearance of your garage - they also save space for maximum efficiency.
Additionally, our slatwall systems take organization to the next level, providing even more space-saving options. You can customize your storage solution with additional accessories like baskets and hooks, making sure everything is exactly where you need it to be. Achieve seamless functionality and stunning aesthetics with GarageExperts® of Peaks Row, unlocking the full potential of your garage and making your life easier in the process.
Benefits of Our Garage Storage Solutions
At GarageExperts® of Peaks Row, our custom garage storage, including slatwall and cabinets, offers a range of benefits that go beyond just organizing your belongings.
Efficient Organization with Slatwall: Our slatwall systems are a versatile and customizable solution for efficient organization. With slatwall panels installed on your garage walls, you gain a flexible storage system where hooks, baskets, and shelves can be easily repositioned to accommodate different items. This adaptability ensures that your garage stays organized according to your changing needs.
Custom-Made Cabinets for Tailored Storage: Our custom garage cabinets are the epitome of personalized storage solutions. Tailored to fit the unique dimensions and requirements of your garage, these cabinets offer designated spaces for tools, sports equipment, gardening supplies, and more. This customization ensures that every inch of your garage is utilized effectively, optimizing storage capacity.
Clear the Clutter for a Functional Space: Our garage storage solutions are crafted with the goal of creating a clutter-free environment. By providing designated storage areas for various items, you can clear the floor space and create room for other activities. A clutter-free garage not only looks better but also allows you to use your garage for hobbies, projects, or as an extended living space.
GarageExperts® of Peaks Row's custom garage storage is a comprehensive solution to transform your garage into a well-organized, clutter-free space that maximizes its potential.
Why Choose GarageExperts® of Peaks Row For Garage Storage?
When it comes to custom garage storage solutions, turn to our Mount Vernon team. We are more than just a service provider; we are a partner you can trust to transform your garage into an organized and functional space. With our unparalleled expertise and robust product line, we're here to help you reclaim your garage for what it's meant to be.
Here's why partnering with GarageExperts® of Peaks Row is the best decision for your custom garage storage needs:
Lifetime Warranty: We are confident in the quality of our products. That's why we offer a lifetime warranty on all our garage storage products. With GarageExperts® of Peaks Row, you're investing in lasting quality and peace of mind.
Vertically Integrated: We control every step of the process from production to installation. This means we ensure that every aspect of your garage storage solution meets our high standards of quality and excellence.
Free Estimates: We understand that each garage is unique, which is why we offer free estimates. We'll assess your space and provide a tailored solution that fits your needs and budget.
Backed by a National Brand: GarageExperts® is a recognized national brand with years of experience designing and building custom garage storage. Our reputation speaks volumes about our commitment to delivering top-notch services and products.
In addition to these benefits, partnering with GarageExperts® of Peaks Row means you're choosing a company that values customer satisfaction. We're not just selling products; we're providing solutions that enhance your lifestyle. Let our Mount Vernon team show you the difference a well-organized garage can make.
Experience unmatched organization in Mount Vernon with our custom garage storage. Reach out online or call (360) 200-7092 for a free estimate and transform your space!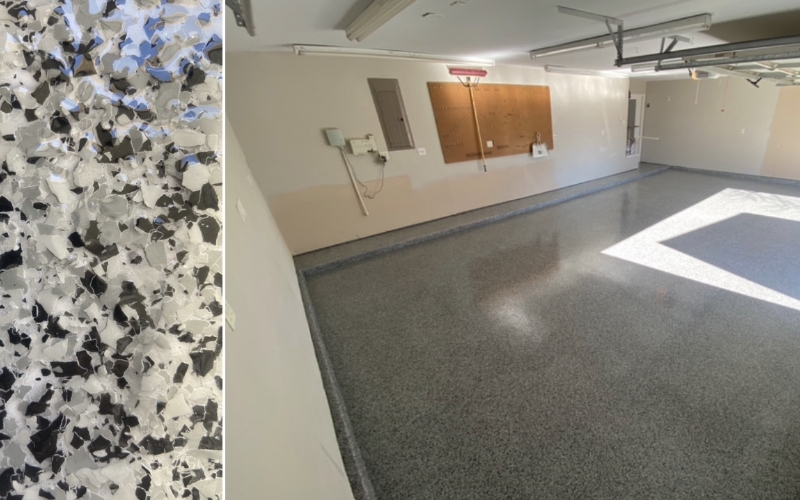 "Garage Experts of Peaks Row were professional and hassle-free."

David Wunderlich

"On time , Good job, terms of deal stayed the same , worked with us and took the time to deliver a good product!"

Chuck P.

"David and Tracy are a great couple who have a great company and provide great service to their customers. You won't be sorry when you call them"

Jeri Kaufman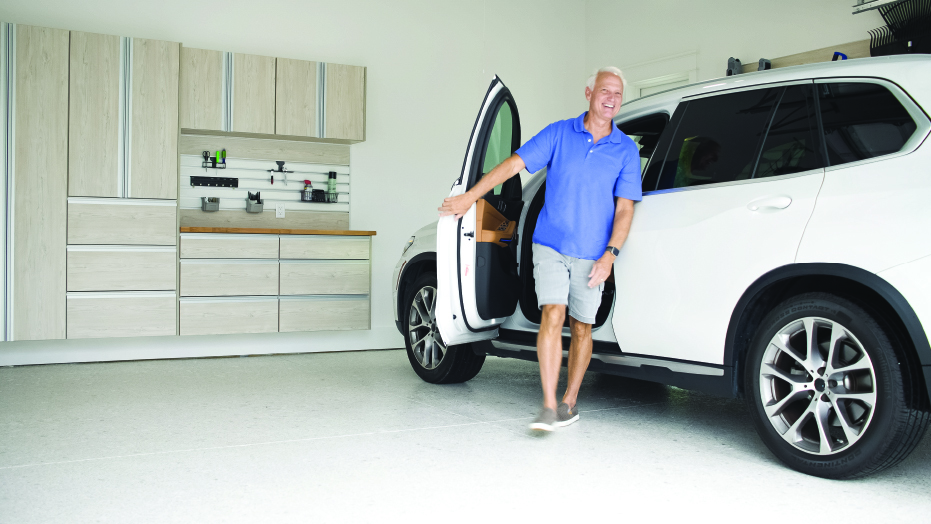 Committed To You
We believe in providing the highest
standard of service
In-Home Estimate Is Always Free

Time Is Valuable So We Arrive On Time

Always Get Upfront Pricing

Products Are Guaranteed For Life