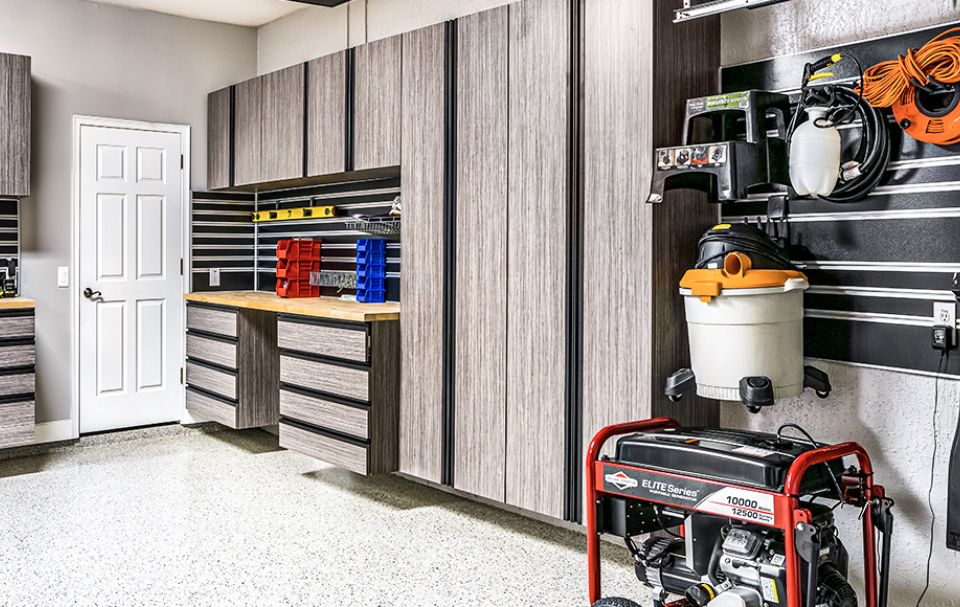 Garage Floor Coatings in Mount Vernon
Transform Your Garage with Our Proven Solutions
GarageExperts® of Peaks Row is your go-to source for epoxy and polyaspartic flooring and custom storage solutions in Mount Vernon & surrounding areas. Whether you want to improve your garage's appearance with our tough and attractive Garage FX® epoxy and polyaspartic floor coatings or get organized with custom cabinets and slatwall systems, you're in the right place. We are a locally owned and operated business backed by the nationally known GarageExperts® brand, providing comprehensive solutions to help you reclaim your garage and get the most out of your space.
Resilient Epoxy & Polyaspartic Flooring for Homes and Businesses in Mount Vernon
Our Garage FX® epoxy and polyaspartic flooring system is the ideal flooring solution, whether you are looking to transform a residential, commercial, or industrial floor. By leveraging the technology of epoxy and polyaspartic coatings, our Garage FX® system provides our customers in Mount Vernon the best of both worlds with a flooring solution that is fit for any space.
Our foundation starts with a fusing epoxy primer that creates a tenacious bond with the concrete that has up to three times stronger adhesion than other epoxies, preventing the coating from peeling or chipping over time. Our polyaspartic topcoat creates a beautiful, glossy finish that has the durability to stand up to the wear and tear of the toughest environments. Together, the concrete floor coatings create the ideal flooring system for any space.
With over 140 colors to choose from, we can help you find the one that fits your style. Reach out to schedule your free on-site estimate to see what we can do to transform your space!
Organize Your Space with Our Garage Storage Solutions
Even if you don't use your garage as a workshop or storage area for cars, it's still a great spot for the storage of other items. With the help of GarageExperts® of Peaks Row, you can maximize your storage and transform your garage into a space that's as practical as it is beautiful! We offer dozens of options, ranging from cabinets to slatwall systems to overhead organization.
To get started, schedule your free on-site estimate with GarageExperts® of Peaks Row. We will work with you to design a garage that is fit for your storage needs. Turn your empty walls into useable space that keeps your garage free of clutter.
Continue Reading
Read Less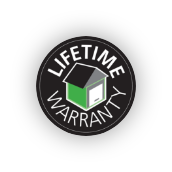 Service With A
Lifetime Warranty
We are so confident in the quality of our Garage FX Flooring Systems and storage solutions that we back them with a lifetime warranty.
Industrial Or Home Installation
GarageExperts® floor coatings are industrial strength yet designed for any type of concrete floor.
Hover over our top rated flooring options to see how they might look in your space.
Unclutter Your Space
Make the most of your space with customizable storage solutions from GarageExperts®.
Hover over our top rated cabinet options to see how they might look in your space.
American Made

Stronger Than
Concrete

No Peeling, Chipping, Or Staining

Resistant to Abrasions, Chemicals, and UV Rays

Over 140 Colors to Choose From
Get Ideas From Our Recent Work
May 2, 2022

Residential Garage Epoxy Flooring and Cabinet Storage Solution in Bellingham, Wa

Apr 25, 2022

Residential Garage Epoxy Flooring in Mount Vernon, Wa

Apr 22, 2022

Residential Garage Epoxy Flooring and Cabinet Storage Solution in Anacortes, Wa