Garage Slatwall
Custom Garage Slatwall In Roanoke Valley, VA
Garage Storage Made Easy with Slatwall
GarageExperts® of Roanoke Valley is dedicated to helping you create a garage space that's organized to meet your specific needs. Our slatwall storage system is an excellent solution for homeowners who want to get creative with home organization and utilize empty wall space to store and display their belongings. With a wide variety of colors available, our slatwall complements your personal style and matches your custom cabinets.
By adding baskets and hooks, you can organize and display just about anything you need. One of the best things about our slatwall is that it's easy to adjust, which means that you can change it as your needs evolve. Combining slatwall with custom cabinets can help you maximize your garage space, giving you even more options for storing your things. Get organized with GarageExperts® of Roanoke Valley's slatwall today!
The following items can be stored on slatwall:
Gardening equipment
Sports equipment
Tools
Outdoor gear
Auto parts
Kids toys
Bikes
And more!
Ready to maximize your garage space in Roanoke Valley, VA? Get your free estimate for our custom slatwall systems online or call us at (540) 999-1013!
Why GarageExperts®' Slatwall System is The Best Choice
Take control of your garage space with GarageExperts® of Roanoke Valley's custom slatwall systems. Our solutions are designed to help you maximize your space, keep your belongings organized, and create a garage workspace that is efficient and clutter-free.
Here's why our slatwall systems stand out:
Custom-Made for Your Needs: Each slatwall system we design is custom-made to suit your specific needs and preferences. Whether you have a small or a large garage space, we can tailor our systems to fit your space perfectly.
Maximize Your Space: The innovative design of our slatwall systems allows you to utilize your wall space effectively. This means you can store more items without sacrificing floor space, making your garage feel bigger and more organized.
Easy Access: With our slatwall, all your tools, equipment, and other items are within easy reach. No more digging through piles of stuff to find what you need. Everything has its place on the slatwall, making your tasks quicker and less frustrating.
Durable and Long-Lasting: We use high-quality materials in our slatwall systems to ensure they last for years. They are designed to withstand the wear and tear of a busy garage, so you can rely on them to keep your items safe and secure.
Invest in a GarageExperts® of Roanoke Valley's custom slatwall system today and transform your garage into a more functional, organized, and efficient space.
Partner With Our Roanoke Valley Team
Choose GarageExperts® of Roanoke Valley for your custom garage slatwall system - we are a one-stop solution for all your garage storage needs.
With our team at GarageExperts® of Roanoke Valley, you can visualize your garage in 3D with our proprietary design software before any work begins, ensuring you get exactly what you want. Plus, we offer a lifetime warranty on all cabinets and slatwalls. Partner with our team today for a practical and efficient garage storage solution.
Transform your garage into a functional workspace in Roanoke Valley, VA. Click here to get your free estimate for a custom slatwall system or call (540) 999-1013 to learn more!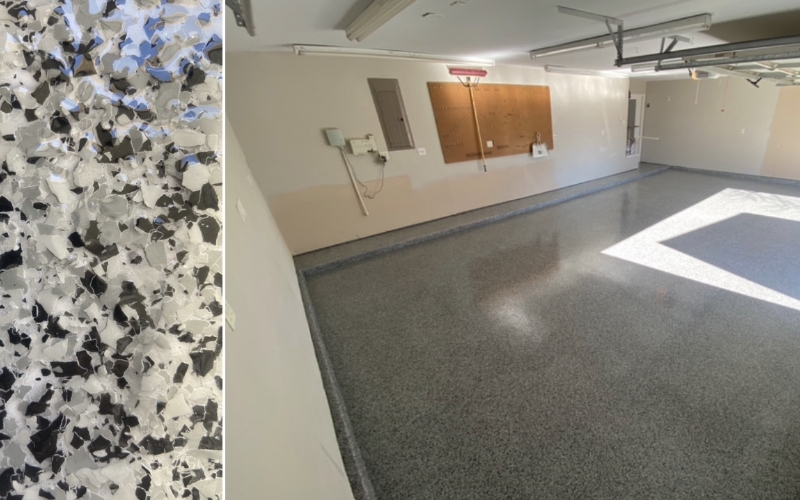 "I noticed their "LIFETIME WARRANTY" and couldn't believe it!"

GarageExperts® Customer

Fort Worth, TX

"We greatly appreciate your prompt service, quality workmanship and your professionalism."

GarageExperts® Customer

San Antonio, TX

"A Man-Cave Making Machine!"

GarageExperts® Customer

Denver, CO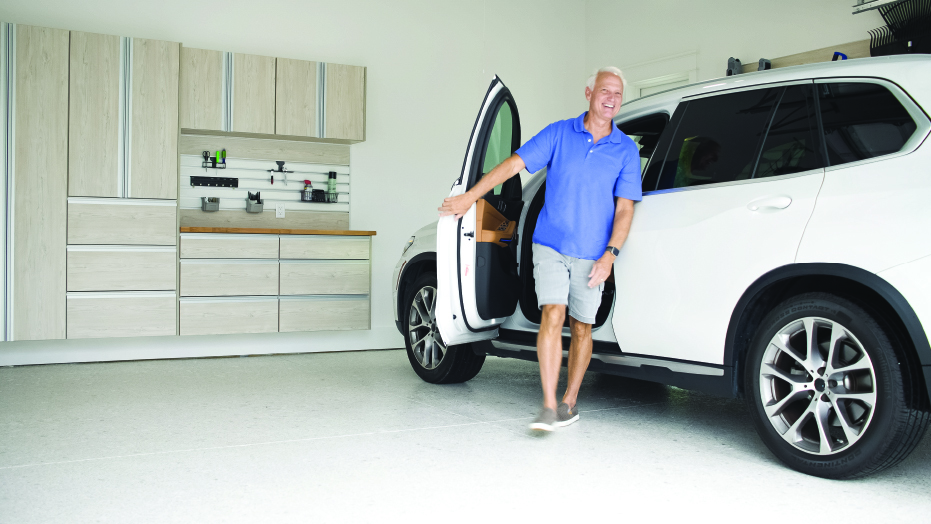 Committed To You
We believe in providing the highest
standard of service
In-Home Estimate Is Always Free

Time Is Valuable So We Arrive On Time

Always Get Upfront Pricing

Products Are Guaranteed For Life