Mercer Island
Garage Floor Coatings in Mercer Island, WA
Durable Flooring & Organization Systems for Garage Spaces
GarageExperts® of Seattle is here to help you create a comfortable and organized space for your home, business, or workshop! We offer durable epoxy and polyaspartic coatings in Mercer Island, along with custom garage organization systems tailored to your space's size and style.
Our technicians use advanced methods and products, so you don't have to worry! Plus, our lifetime warranty ensures ongoing support after we're done. Work with our team to uncover something that'll be as visually appealing as it is functional!
Ready to have a garage that meets all your needs? Request a free estimate today!
Why You Should Choose Epoxy & Polyaspartic Coating
Whether you're weighing the options of an epoxy floor coating over using vinyl, or wondering if there's a better option for your garage, nothing will beat the power of our Garage FX® epoxy and polyaspartic flooring.
This solution is built to withstand the toughest conditions, from hot tires to chemical spills, and look great. Here's everything that makes our proprietary Garage FX® floor coating stand out among the rest:
No peeling, chipping, or fading here from spills, UV rays, and other harsh elements
Unbeatable adhesion, three times stronger than regular epoxy, thanks to our fusing technology
Long-lasting protection for your concrete flooring and floor coating
Over 140 colors to choose from
Whether you want to transform your garage into a workshop, need a custom floor coating for your business, or require a durable coating for your industrial building, our systems will provide the perfect solution for virtually any space!
Make Your Garage Organization Easy
In addition to flooring, we specialize in making garage organization easy and hassle-free. With lockable cabinets and customizable slatwall systems, we can create a tailored space using our extensive inventory of organization systems. Your seasonal decor, landscaping tools, sports equipment, and other items will all have a place in your revamped garage.
See for yourself how we've transformed garages just like yours in our gallery of recent projects!
Request an Estimate from GarageExperts® of Seattle
If you're searching for a company to transform your garage flooring and organization in Mercer Island, GarageExperts® of Seattle is your perfect solution! We're conveniently located nearby, ready to serve our neighbors in Elis Pond, Allview Heights, Mercerwood, and beyond, as well as businesses in Town Center and across the area!
When you're ready to elevate your garage to the next level, request a free on-site estimate and join the many satisfied locals who have entrusted us with their garage transformations!

Call us at (206) 590-3909 or complete an online contact form to get started on your Mercer Island garage upgrades!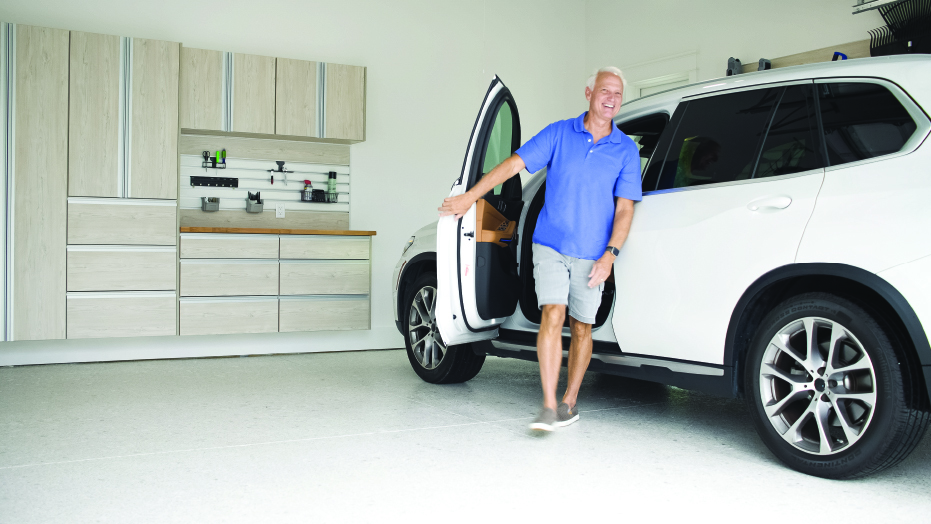 Committed To You
We believe in providing the highest
standard of service
In-Home Estimate Is Always Free

Time Is Valuable So We Arrive On Time

Always Get Upfront Pricing

Products Are Guaranteed For Life