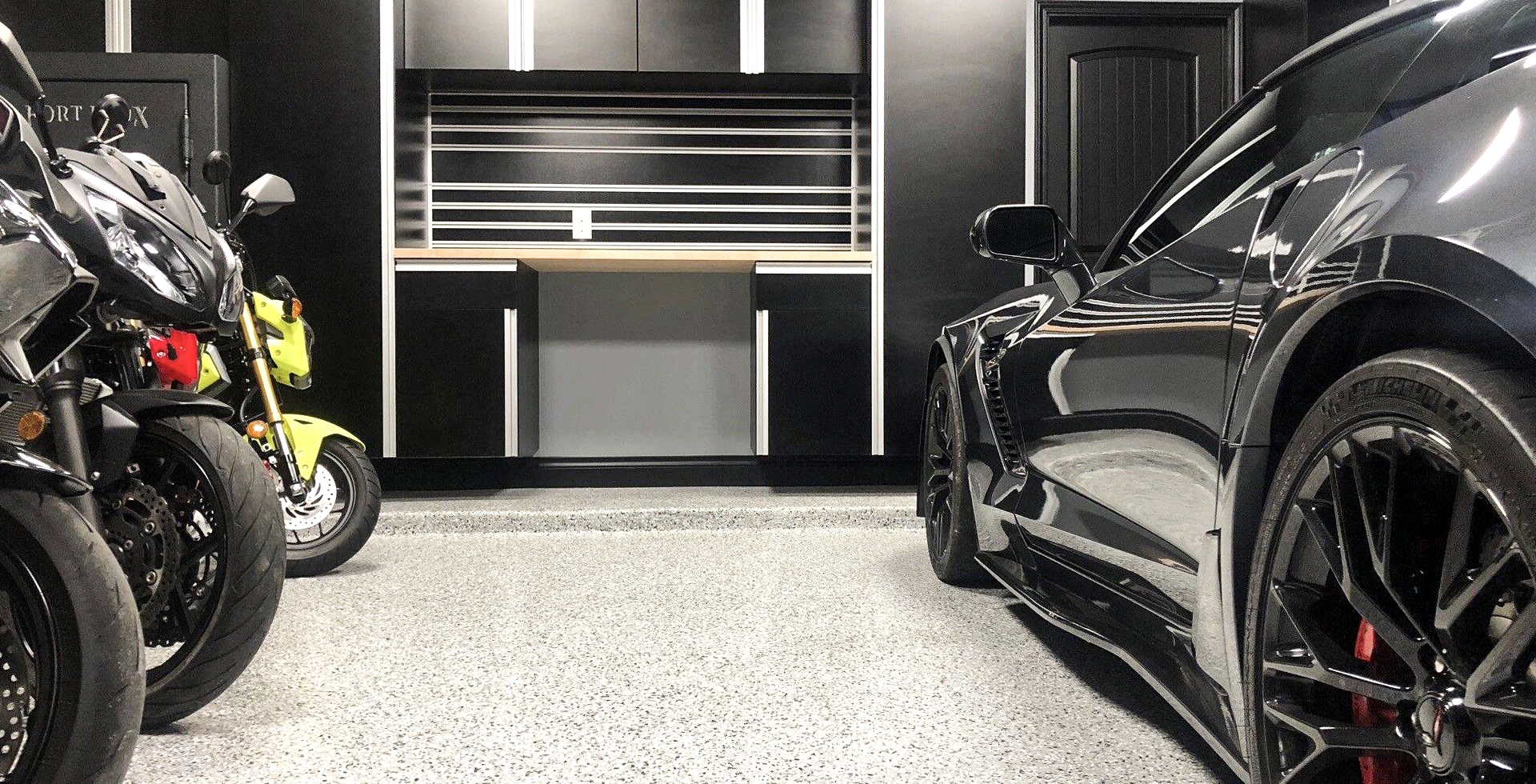 Total Garage Solutions In the Greater Seattle Area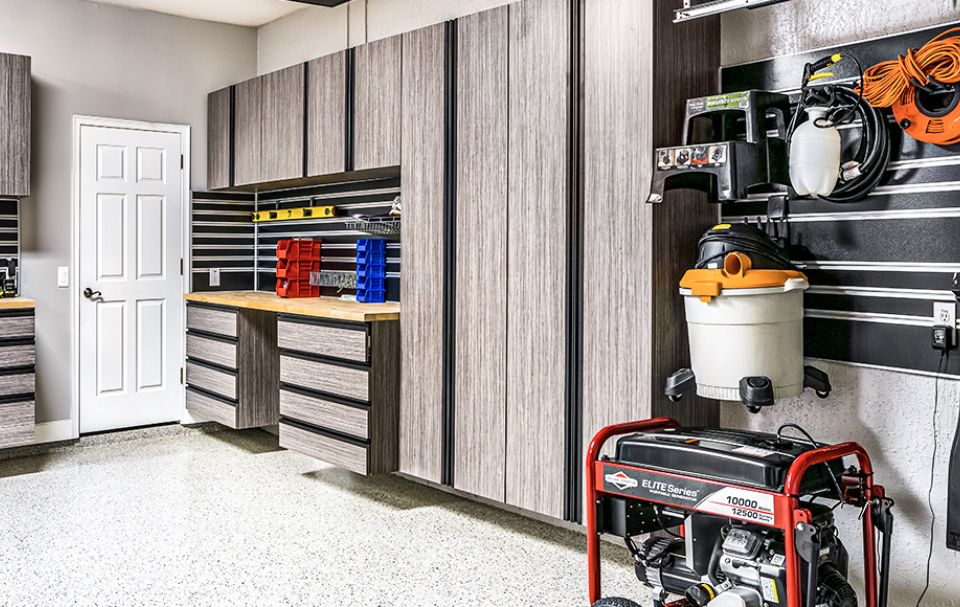 Epoxy & Polyaspartic Garage Floor Coatings in Seattle
Proprietary Garage Flooring Solutions
When you need a one-stop shop for all your garage flooring and storage needs, turn to GarageExperts® of Seattle for help! Our business is locally owned and operated, while being backed by the nationally respected GarageExperts® brand with over a decade of experience. Our local professionals are ready to help transform your residential, commercial, or industrial garage by applying professional epoxy and polyaspartic floor coatings or the design and installation of one or more organizational systems. Regardless of your needs, you can rest assure that we offer hundreds of options and combinations, all backed by decades of experience and our lifetime warranty. 
Commercial-Strength Floor Coatings
GarageExperts® of Seattle is proud to offer top-quality Garage FX® epoxy and polyaspartic floor coatings that can make your floors easier to clean and require less maintenance. GarageExperts® of Seattle offers a wide variety of residential, commercial, and industrial concrete floor coatings fit for any space. From basements to auto dealerships to fitness centers, our Garage FX® epoxy and polyaspartic flooring systems are designed for indoor and outdoor concrete floors. And with over 140 colors and styles to choose from, you'll have no problem finding something that matches your unique style.
Our Garage FX® floor coating systems are built on a proprietary fusing epoxy primer that creates a deep bond with the concrete, preventing the coating from chipping or peeling over time. To top the system, our polyaspartic topcoat is applied, creating a thick, glossy finish that results in a beautiful, maintenance-free floor. By using the epoxy and polyaspartic coatings for their technical strengths, our Garage FX® system is the ideal flooring solution for any space, giving our customers the best of both worlds!
Having the right concrete coating on your garage floor will enhance its durability and appearance. Our epoxy coatings fuse deep into the concrete, creating a floor that is durable, lasting, and resistant to cracking, chipping, or peeling.
Reclaim Your Space with Adjustable Storage
If you find it hard to maneuver around the garage or can't store everything you want to, perhaps you should consider investing in some new storage and organization systems to help maximize your space. GarageExperts® of Seattle offers a variety of cabinets and slatwall organizational systems that can provide your garage with the right amount of storage to tidy things up and even make room for larger items like your car! With our GarageExperts® of Seattle team, you can choose from a wide variety of colors, styles, shelving options, and more.
To get started with the team that has reinvented garages, schedule your free on-site estimate today!
We'll take the time to discuss your needs, explore our wide range of flooring coating and storage solutions, and answer any questions you have regarding our services.
Continue Reading
Read Less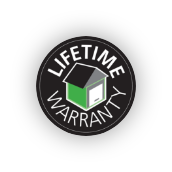 Service With A
Lifetime Warranty
We are so confidential in the quality of our Garage FX® Flooring Systems and storage solutions that we back them with a lifetime warranty.
Industrial Or Home Installation
GarageExperts® floor coatings are industrial strength yet designed for any type of concrete floor.
Hover over our top rated flooring options to see how they might look in your space.
Unclutter Your Space
Make the most of your space with customizable storage solutions from GarageExperts®.
Hover over our top rated cabinet options to see how they might look in your space.
What Makes Garage FX® Epoxy & Polyaspartic
Technology Superior For Your Garage
American Made

Stronger Than
Concrete

No Peeling, Chipping, Or Staining

Resistant to Abrasions, Chemicals, and UV Rays

Over 140 Colors to Choose From
Get Ideas From Our Recent Work
Nov 29, 2022

Residential Garage Epoxy Flooring in Snoqualmie, Wa

Nov 25, 2022

Residential Garage Patio Epoxy Flooring in Tacoma, Wa

Nov 23, 2022

Residential Garage Storage Solution in North Bend, Wa