Redmond
Garage Floor Coatings in Redmond, WA
Premier Epoxy and Polyaspartic Flooring Systems for Residential and Commercial Spaces
When you're seeking a stylish, yet functional, upgrade for your garage floors om Redmond, look no further than GarageExperts® of Seattle! Our specialists are well-versed in epoxy and polyaspartic flooring installations for homes and businesses, complemented by custom organization solutions to optimize your space.
Whether you own a shop in Downtown Redmond or live in Overlake or another local neighborhood, we're only a call away. We always begin with a free estimate and can help you take advantage of our large inventory of wall organization systems and durable floor coating materials for homes, businesses, and industrial facilities.
Ready to upgrade your garage storage or flooring in Redmond, WA? Request a free estimate now!
Why Choose Our Garage Floor Coating?
Looking to upgrade your garage floor? Let us introduce you to the unmatched benefits of our Garage FX® floor coating system, a leader in Redmond's garage flooring solutions. Our epoxy and polyaspartic floor coatings stand out thanks to our system's:
Fusing technology for three times stronger adhesion than regular epoxy flooring
Resistance to abrasion, chemicals, and impact
Easy-to-clean surfaces with no additional maintenance
A palette of over 140 colors to align with your personal style
Our versatile floor coatings can provide your space with a durable floor coating. They've been applied to workshops, gyms, showrooms, and various garages in Redmond – no job is too big or small for our team!
Why Choose Our Garage Organization Systems?
When remodeling your garage, it's not just about aesthetics; it's about improving efficiency. At GarageExperts® of Seattle, we offer personalized garage organization solutions in Redmond! From high-quality slatwall systems to custom cabinets and more, you can expect:
Durable, industrial-grade materials
Seamless integration with our flooring systems
Professional installation and lifetime warranty
Assistance from our garage experts to create the perfect plan for your space
We'll help you find a system to effectively organize your tools, sports equipment, auto parts, and more while offering you easy access to those items you need every day. And rest assured – we offer a range of styles to compliment your new garage floor coating, too.
Contact Us for Your Redmond Garage Upgrade
Want to upgrade your Redmond garage with durable floor coating and customized organization systems? Turn to GarageExperts® of Seattle, the trusted choice for homeowners and businesses. Check out our customer reviews and project gallery to learn more about our exceptional services and get inspired for your garage transformation!
Our experts are here to help you find the best solution for your Redmond garage – dial (206) 590-3909 or request a free estimate online to get started!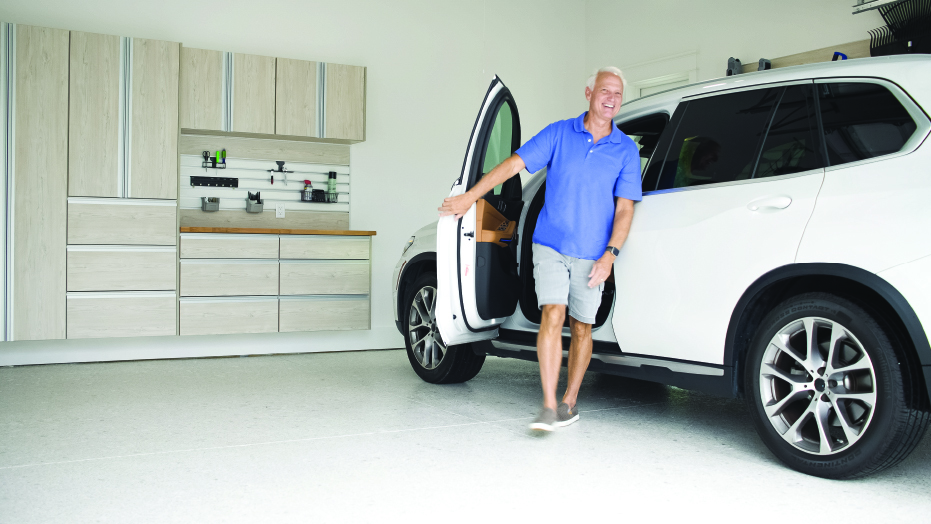 Committed To You
We believe in providing the highest
standard of service
In-Home Estimate Is Always Free

Time Is Valuable So We Arrive On Time

Always Get Upfront Pricing

Products Are Guaranteed For Life