Renton
Garage Floor Coatings in Renton
Makeover Your Garage with Custom Flooring & Organization Systems in Disguise
At GarageExperts® of Seattle, we see cluttered, worn garages as opportunities! Our professional garage floor coatings and organization systems in Renton have transformed countless homes, businesses, and industrial facilities throughout The Landing, Maplewood, Birchwood, and elsewhere nearby.
No matter your goals, trust our team to deliver a comprehensive makeover that provides the durability, functionality, and aesthetics you've been missing. Trust us to meet your family's needs with superior service!
Get started with a free estimate from our Renton garage experts!
GarageFX® Epoxy & Polyaspartic Flooring
Traditional concrete floors often fail to deliver the durability and longevity you may seek in a garage floor. But with our proprietary GarageFX® epoxy and polyaspartic flooring system, you'll have the industrial-strength protection to extend the life of your garage floor and visually transform your space.
Here's what sets our flooring system apart from other garage floor coatings in Renton:
Fusing technology that provides an adhesion three times stronger than traditional epoxy
No peeling, chipping, or fading from time, drops, or UV rays
Strong protection from chemical stains with easy clean-up and no maintenance
Superior style and over 140 colors to pick from and make your own
Want to see these in action? Check out our garage makeover gallery to explore our recent floor coating projects in Renton!
Garage Organization Systems
Our garage organization systems revolutionize the way you utilize your garage space. They are designed to meet your storage needs and complement your overall design.
Our custom organization systems in Bothell include:
Cabinets: To free up valuable floor space, our cabinets provide extra storage for larger items and can be customized with safety locks, channel pulls, shelves, and more in various styles, too!
Slatwall Organization Systems: Our slatwall organization systems keep tools, sports equipment, and accessories easily accessible and well-organized. Customize your layout with hooks, baskets, and more.
We understand that every garage is unique, which is why our team offers personalized design insights and solutions. Our goal is to create a perfect fit where everything has its place, backed by a lifetime warranty for your peace of mind!
See Our Garage Floor Coating Reviews & Schedule a Free Estimate
Don't just take our word for it – read customer reviews from locals who have partnered with us to completely transform their garages. There's a reason why homeowners turn to us for their garage makeovers in Renton and beyond. When you're ready, get a free estimate for your residential, commercial, or industrial property!
Let our team of garage experts take care of your garage makeover in Renton – call (206) 590-3909 or contact us online to get started!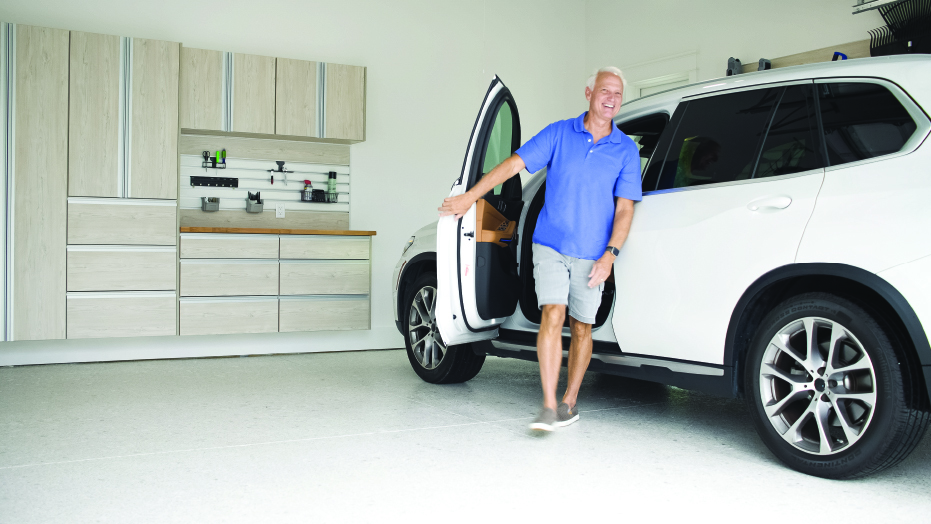 Committed To You
We believe in providing the highest
standard of service
In-Home Estimate Is Always Free

Time Is Valuable So We Arrive On Time

Always Get Upfront Pricing

Products Are Guaranteed For Life