Woodinville
Garage Floor Coatings in Woodinville
Transform Your Garage Into a Space that Works for You
Are you tired of dealing with a cluttered, disorganized garage that adds stress rather than value to your home? Take control of your space with GarageExperts® of Seattle.
Our superior garage floor coatings in Woodinville not only beautify your garage but also provide a durable, easy-to-clean surface that stands up to daily wear and tear. And our custom organization solutions will help you maintain a neat and tidy garage once and for all!
Ready for a free garage makeover estimate? Get yours today!
Our Epoxy & Polyaspartic Floor Coating System
At GarageExperts of Seattle, we use high-quality epoxy and polyaspartic floor coating systems, specifically our proprietary GarageFX® flooring system. It utilizes advanced fusing technology, providing three times stronger adhesion than other epoxy floor coatings in Woodinville.
GarageFX® epoxy and polyaspartic floor coatings offer a multitude of benefits that make it the optimal choice for your garage makeover. Here's why:
Superior Durability: Unlike ordinary garage floor coatings, our system boasts strong protection against chipping, peeling, and discoloration. It's built to withstand heavy traffic, UV rays, drops, and more, assuring longevity.
Ease of Maintenance: Our GarageFX® system offers an easy-to-clean surface that effortlessly repels oil, grease, and other common garage contaminants. This means less time spent on cleaning and more time enjoying your revamped space.
Aesthetically Pleasing: Choose from over 140 colors to match your personal style and home aesthetic. Our coating not only enhances the practicality of your garage but also adds a touch of elegance to its appearance.
Eco-Friendly: Committed to the environment, our GarageFX® flooring system is a green choice. It's low-VOC and free from harmful solvents, making it safe for you and the environment.
With GarageExperts® of Seattle, you're investing in a state-of-the-art garage floor coating system that delivers on performance, style, and value. Explore our gallery of recent garage makeovers in Woodinville to see it yourself!
Complete the Look with New Garage Organization & Storage
We don't stop at flooring, though. We also provide top-notch organization systems to ensure you get the most out of your garage. From our garage cabinets to slatwall systems and other accessories, we'll help you find a home for every tool, seasonal decoration, and item!
And no matter whether you're looking for just floor coating, organization system, or both, we back our products with a lifetime warranty. You can be sure that your investment is well-protected!
Explore Our Garage Makeover Services in Woodinville
GarageExperts® of Seattle is proud to serve the Woodinville community, providing superior garage makeovers to both homes and businesses in the area! Whether you're a part of Woodinville Heights, The Hedges, or near Woodin Creek Village, rest assured that we're located nearby, ready to serve you!
We're proud to serve our neighbors in Woodinville, offering personalized, local service backed by the assurance of a national brand. We strive to enhance the beauty and functionality of homes across our beloved town!
Ready to transform your garage into a space that truly works for you? Don't wait another moment! Call GarageExperts® of Seattle today at (206) 590-3909 or contact us online!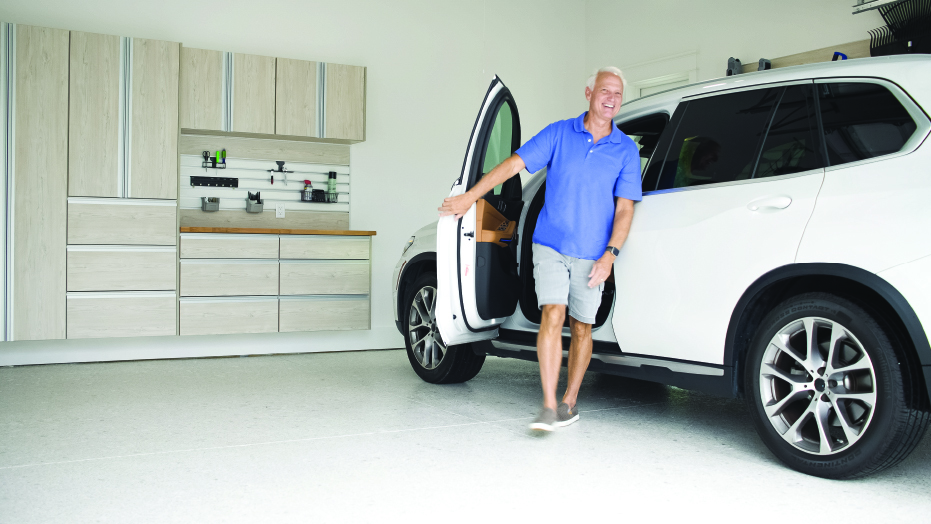 Committed To You
We believe in providing the highest
standard of service
In-Home Estimate Is Always Free

Time Is Valuable So We Arrive On Time

Always Get Upfront Pricing

Products Are Guaranteed For Life