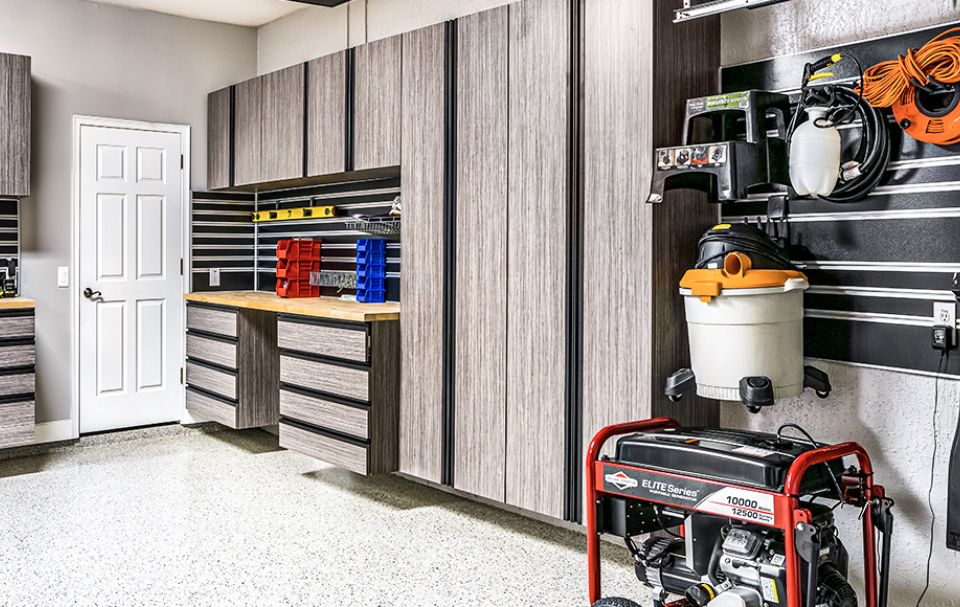 Epoxy & Polyaspartic Garage Floor Coatings in Charlotte
Durable Garage Flooring and Garage Storage Solutions Near You Epoxy Flooring in Charlotte
If you want to extend the life of your concrete floor or declutter your garage, GarageExperts® of Charlotte, NC is ready to install epoxy flooring and organizational solutions!
We can rejuvenate your garage with our proprietary Garage FX® epoxy and polyaspartic flooring and organizational solutions. Our concrete floor coating experts can transform any concrete floor—residential, commercial, and industrial.
Backed by the GarageExperts® national brand and our industry-leading lifetime warranty, we provide quality products and excellent service.
Ready to elevate the look and performance of your garage floors? Call (704) 870-4309 or book your FREE on-site estimate to see why our epoxy & polyaspartic garage flooring in Charlotte is right for you!
Benefits of Garage FX® Floor Coatings for Garages and Basements

Epoxy & polyaspartic flooring in Charlotte is an increasingly popular choice for garages due to its many benefits, including:
Durability: Our

Garage FX®

floor coatings offer a strong, durable, and attractive finish that is easy to clean and maintain while providing protection against moisture and chemical spills.
Design Options: Our flooring systems offer more than practical use - they also satisfy your style preferences! Choose from over 140 colors and variations to elevate the look of your space.
Enhanced Safety: Epoxy flooring is flame-resistant and can help reduce slipping accidents. With our epoxy & polyaspartic garage floor coating, you'll be able to enjoy long-lasting protection that looks great for years to come.
Residential & Commercial Epoxy & Polyaspartic Flooring Solutions
Our expert team provides all types of flooring solutions for both residential properties and commercial properties. From epoxy flooring to concrete flooring, we cover a wide range of services in order to meet our customer's expectations and goals.
We pride ourselves on the attention to detail and excellent craftsmanship provided by our highly qualified staff. No matter if the project is large or small, you can trust us to provide superior quality workmanship that will last for years.
By combining industry-standard materials with advanced installation methods, we are sure that you'll be satisfied with your epoxy-coated flooring in Charlotte, NC.
Upgrade your flooring today! Call or Contact us online for quick and effective epoxy flooring in Charlotte, NC!
Why Choose GarageExperts® of Charlotte to Apply Your New Garage Floor Coating in Charlotte, NC?
Whether it's residential, commercial, or industrial, our Garage FX® epoxy and polyaspartic floor coatings are industrial-grade products that fit any environment from daycares to dealerships to gyms. Our Garage FX® flooring system is the ideal solution that gives our customers the best of both worlds by combining the strengths of epoxy and polyaspartic coatings.
We start every Garage FX® installation with our proprietary fusing primer, eliminating the worry about the floor coating peeling or chipping over time. Our polyaspartic topcoat creates a thick, ultra-glossy finish that will shine for years! With thousands of square feet installed, GarageExperts® of Charlotte can transform your space in as little as one day!
Reduce Clutter with Our Custom Garage Storage in Charlotte!
We can also reorganize your garage with customizable storage solutions to free up space and improve functionality. With custom cabinets and slatwall organization, we have a long list of dynamic organizational options to design a storage solution fit to your needs.
Choose the color and style you prefer, and we will do the rest – transforming your garage into a more efficient space is our specialty! It's time to turn empty walls into useable space and maximize your storage capacity.
Take the next step in transforming your space by booking your free on-site estimate with our Charlotte team!
Continue Reading
Read Less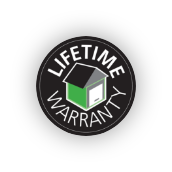 Service With A
Lifetime Warranty
We are so confident in the quality of our Garage FX Flooring Systems and storage solutions that we back them with a lifetime warranty.
Industrial Or Home Installation
GarageExperts® floor coatings are industrial strength yet designed for any type of concrete floor.
Hover over our top rated flooring options to see how they might look in your space.
Unclutter Your Space
Make the most of your space with customizable storage solutions from GarageExperts®.
Hover over our top rated cabinet options to see how they might look in your space.
American Made

Stronger Than
Concrete

No Peeling, Chipping, Or Staining

Resistant to Abrasions, Chemicals, and UV Rays

Over 140 Colors to Choose From
Get Ideas From Our Recent Work
Jul 23, 2023

Residential Garage Epoxy Flooring and Cabinet Storage Solution in Waxhaw, Nc

Apr 15, 2023

Residential Garage Epoxy Flooring and Cabinet Storage Solution in Davidson, Nc

Apr 15, 2023

Residential Garage Epoxy Flooring in Matthews, Nc