Garage Storage
Garage Storage Solutions in Chicagoland
Unlock the Potential of Your Naperville Garage
Are you tired of rummaging through chaos in your garage when trying to locate a tool or seasonal item? The garage can be a challenging space to keep organized given the endless array of gadgets and equipment that can accumulate. Luckily, GarageExperts® of Chicagoland offers custom garage storage solutions to maximize your space and eliminate clutter. With our durable cabinets and slatwall organization, you can create a functional, efficient garage tailored to your needs.
Our storage systems also come in a variety of colors, and styles, adjustable shelves, and drawer slides to ensure flexibility and ease of use. And with our lifetime warranty, you can rest assured that our solutions will endure. Say goodbye to frustration and hello to a clutter-free garage with GarageExperts® of Chicagoland.
Tired of tripping over tools and struggling to find what you need in your garage? Our customized storage solutions in Naperville are here to help. Call (630) 931-0699 or request an estimate online.

Our Custom Garage Storage
GarageExperts® of Chicagoland is dedicated to providing tailored garage storage solutions that meet the unique needs of every client. We understand that one size does not fit all when it comes to garage storage, which is why we work collaboratively with our clients to design a system that fits perfectly in their garage.
Our extensive range of cabinets and slatwall options, available in a variety of colors and configurations, allows you to customize your garage storage solution with ease. With exceptional service that exceeds industry standards, our experienced technicians will assist you in optimizing your garage's storage capacity. At GarageExperts® of Chicagoland, we take pride in our unparalleled quality and service, and we look forward to helping you transform your garage into an organized and functional space.
Benefits of Vertical Integration
Since we have a vertically integrated business model, we have complete control over the entire process. Due to this, we are able to offer lifetime warranties on our high-quality storage solutions. Here are a few reasons why our vertical integration makes us unique:
Precision & Craftsmanship: Our commitment to excellence is evident in every detail of our garage storage solutions. We pride ourselves on utilizing state-of-the-art CNC machinery that provides unrivaled accuracy and precision in every cut and finish. With wood from North American forests that follow environmentally responsible practices, you can trust that our garage storage solutions will not only function flawlessly but also stand the test of time.
On-hand Inventory: We understand that your time is valuable, which is why we keep a comprehensive inventory of supplies at hand and are always ready to go. This way, we can respond swiftly to your needs and minimize waiting times. With our commitment to prompt service and attention to detail, you can trust that your project is in good hands.
3D Imaging: Embarking on a garage renovation project can be a complex and challenging undertaking. At GarageExperts® of Chicagoland, we understand that the process can be overwhelming, which is why we have developed an exclusive design software that allows our clients to take the guesswork out of planning their ideal garage. With our innovative 3D visualization tool, clients can experiment with different design elements and color schemes in real-time, ensuring complete satisfaction with the final result.
From cabinets to slatwall, we have the perfect solution to suit your needs. Request your free estimate today or call (630) 931-0699 to learn more about our garage storage!
Partner With GarageExperts® of Chicagoland
When it comes to finding the right garage storage solution for your home, it's important to choose a company with experience and a commitment to excellent customer service. At GarageExperts® of Chicagoland, we have years of experience helping homeowners transform their garages into organized and functional spaces.
Benefits of working with us include:
On-time: We understand that your busy schedule doesn't always allow for appointments that don't start and end on time. That's why we value your time and always strive to arrive on time for every appointment.
Free Estimates: With our free on-site estimate, you can be sure that you are getting the best possible service and pricing.
Lifetime Warranty: Our garage storage solutions are backed by a lifetime warranty, so you can feel confident in your investment.
Trust GarageExperts® of Chicagoland for all your garage storage needs and see the difference experience and quality can make.
Don't let your garage become a dumping ground for clutter. Reach out online or call (630) 931-0699 to upgrade your Naperville garage with our storage solutions and reclaim your space.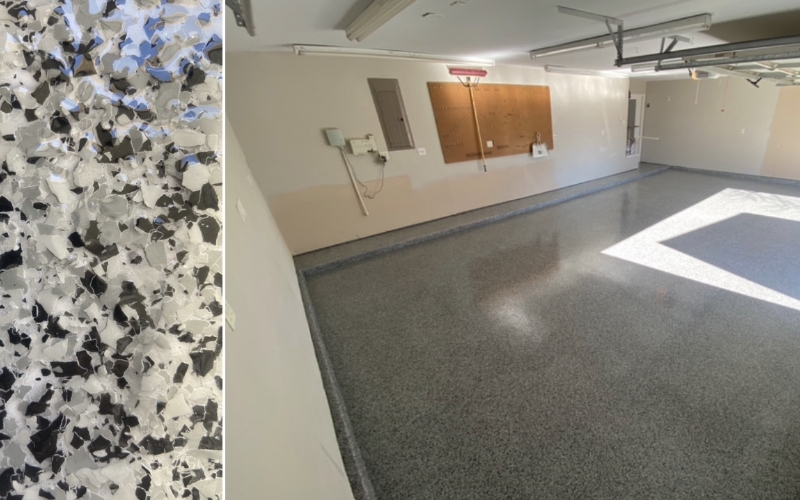 "Dear Dave and Adam, My garage looks like I live in a brand new house!"

Marilyn G

"Dave was referred to me and my husband and we couldn't be more pleased."

Donna L.

"I can't give a higher rating or I would!"

Michael Westberg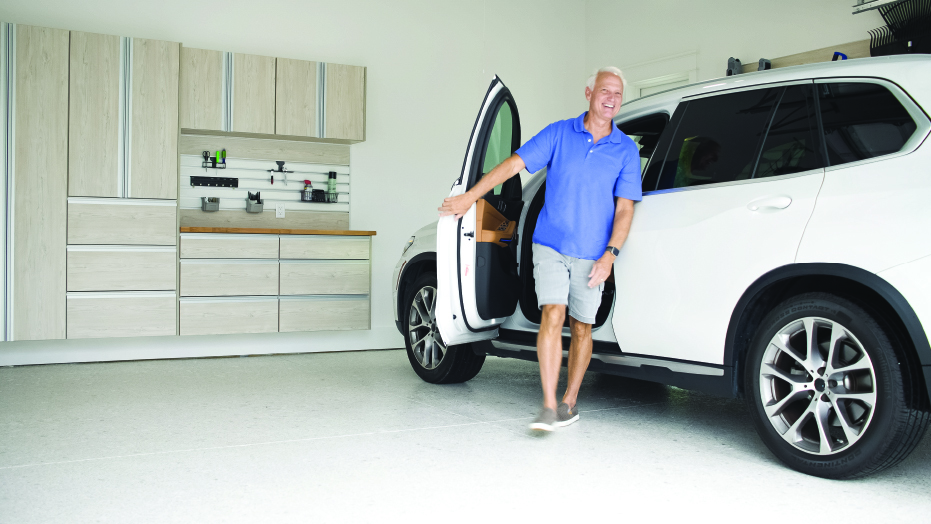 Committed To You
We believe in providing the highest
standard of service
In-Home Estimate Is Always Free

Time Is Valuable So We Arrive On Time

Always Get Upfront Pricing

Products Are Guaranteed For Life