McKinney
Epoxy and Polyaspartic Garage Floor Coatings in McKinney, TX
Enhancing Garage Floors and Organization Systems Throughout the North DFW Area
A garage is a pivotal space in any property. It is where you house your vehicles, store your tools, and work on projects. Unfortunately, garage floors can become cracked, stained, and chipped over time. Not only does this appearance detract from the overall aesthetic of your garage, but it also poses a safety hazard.
If you want to transform your garage flooring, GarageExperts® is your one-stop solution in McKinney, TX. Our professional epoxy flooring services are second to none. We can install our state-of-the-art Garage FX® flooring systems anywhere, including residential, industrial, commercial, and warehouse settings. We can refinish any concrete floor in basements, warehouses, or garages.
Our Garage FX® epoxy and polyaspartic flooring system has the following benefits:
Superior strength and durability

Enhances the look of your garage with a smooth and glossy surface

Epoxy and polyaspartic floors are resistant to stains and spills

Easy to maintain

Backed by a lifetime warranty
Both options offer tremendous value and durability, creating a non-porous surface that repels spills, stains, and chemicals. You will no longer need to worry about oil drips or rust stains ruining the appearance of your garage floor ever again.
We Help Create the Most Durable & Versatile Epoxy and Polyaspartic Garage Floors in McKinney
Our proprietary floor coatings come with a lifetime guarantee, ensuring our high-quality products and installation processes endure the test of time. You can count on our time-tested floor coatings to withstand heavy traffic, significant impacts, and heavy loads without chipping, peeling, or flaking. They are even resistant to hot tire marks left by vehicles in your garage, offering a long-lasting investment that will save you money and boost your real estate value in the long run.
In addition to their protective properties, epoxy floor coatings offer added safety benefits. They are non-slip (even when wet), reducing the risk of falls and accidents in your garage. This is especially beneficial if you use your garage as a workspace or have children running around. Our epoxy flooring is also resistant to UV light: They won't fade, yellow, or crack due to sunlight exposure.
We can customize your floor coating's color scheme and design to match your brand colors or complement the overall aesthetic of your garage. Our team can add decorative patterns, logos, or textures to make your garage unique.
Want to transform your McKinney garage? Contact GarageExperts at (817) 383-2375 today!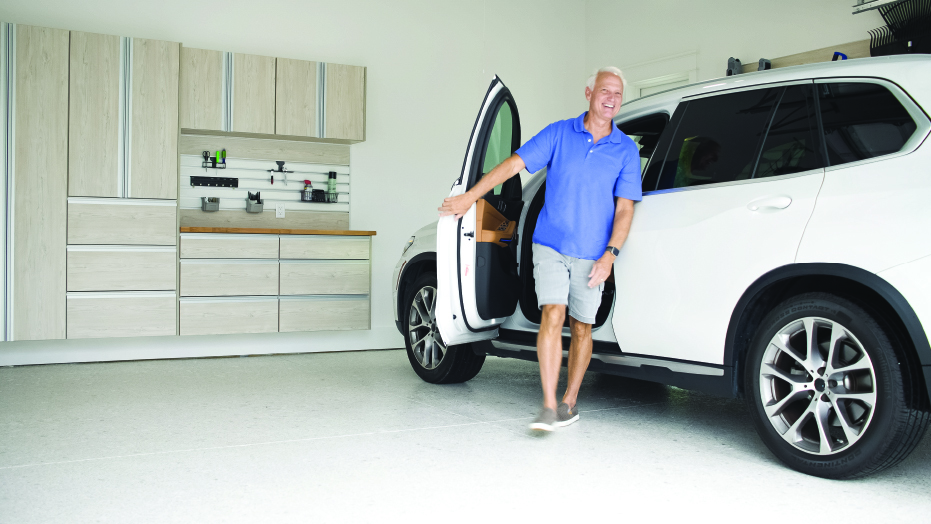 Committed To You
We believe in providing the highest
standard of service
In-Home Estimate Is Always Free

Time Is Valuable So We Arrive On Time

Always Get Upfront Pricing

Products Are Guaranteed For Life