Southlake Garage Epoxy Floor Coatings
Southlake Epoxy and Polyaspartic Garage Floors
Design Your Best Garage with Our Floor Coatings and Storage Solutions
Southlake is known for its beautiful homes and neighborhoods. The area offers a variety of different housing styles from traditional to modern that are impressive and visually pleasing. If you're lucky enough to call this town home, one great way to make your house stand out from the rest is with epoxy and polyaspartic garage floor coating and custom garage storage solutions from GarageExperts® of North DFW.
We offer an array of services to help homeowners turn their garages into practical, beautiful spaces that they can enjoy for years. Our locally owned and operated team offers unique GarageFX® epoxy and polyaspartic flooring systems, custom-built cabinets, and other organizational solutions to meet the needs of each individual customer.
We're your premier provider of polyaspartic & epoxy flooring in Southlake Texas - get started now calling (817) 383-2375 or schedule your FREE on-site estimate online!
Our Industry-Leading GarageFX® Garage Floor Coatings
We use high quality American made materials, so our epoxy and polyaspartic floor coatings and other products are designed to last a lifetime. Our GarageFX® flooring uses fusing technology that creates a deep bond with the existing concrete and prevents peeling, cracking, or chipping.
GarageFX® comes in numerous colors, allowing you to choose the perfect one for your space, and is highly resistant to UV damage, fading, and staining.
Southlake Garage Storage Solutions
Organize Your Space with Custom Garage Cabinets & Slatwall Systems
For those looking for more storage options, we have plenty of solutions that can integrate perfectly into your garage. We offer custom-made cabinets that come in different sizes and configurations to meet your specific needs. Additionally, our experienced technicians can install slatwall organizational systems that include hooks and baskets to keep everything neat and tidy.
Why Choose Our Garage Flooring Experts in Southlake, TX?
At GarageExperts® of North DFW, we take pride in providing superior service backed by our nationally recognized brand with over a decade of experience. Our local team is dedicated to giving each customer the best possible results when transforming their garages into functional spaces that are both durable and aesthetically pleasing. With our lifetime warranty included on all products, you'll be sure to love your newly renovated garage for many years to come.
Call (817) 383-2375 today to learn more about our Southlake garage floor coatings and storage solutions. We also offer FREE on-site estimates!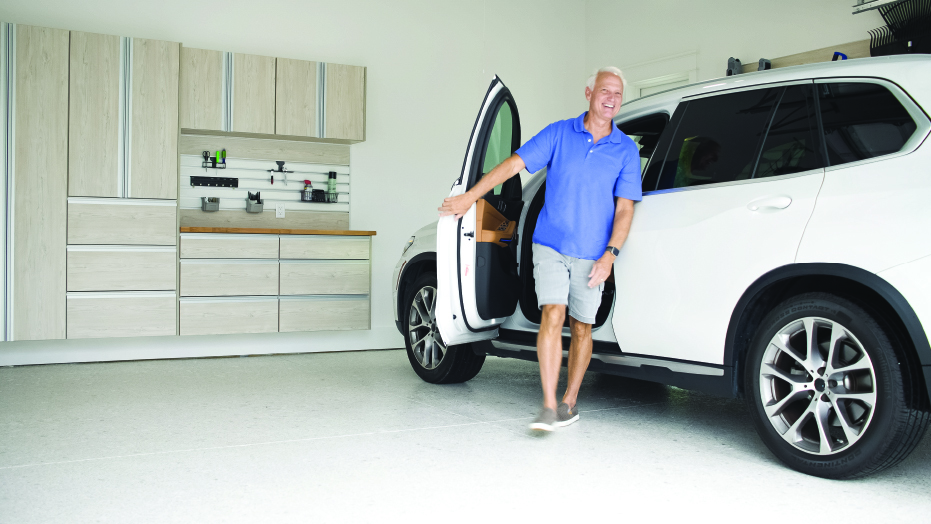 Committed To You
We believe in providing the highest
standard of service
In-Home Estimate Is Always Free

Time Is Valuable So We Arrive On Time

Always Get Upfront Pricing

Products Are Guaranteed For Life