Garage Storage
Custom Garage Storage in Orlando, FL
Local Experts in Garage Storage Solutions
Garage clutter can be frustrating, especially if you're struggling to find space for your vehicles and other items. But with GarageExperts® of East Orlando, you can breathe a sigh of relief. Our team of professionals is equipped with the knowledge and experience to provide customized solutions tailored to meet your specific needs.
Our custom-made slatwall and cabinets are top-of-the-line, giving you the flexibility you need to convert your cluttered space into a functional and enjoyable area. With every inch of your garage being utilized, you won't have to compromise on storage space or functionality. Choose GarageExperts® of East Orlando and feel the difference a clean and organized garage can make in your daily life.
Revolutionize your garage space in Orlando, FL with our custom storage solutions. Enjoy a lifetime warranty. Get your free estimate online or call (407) 901-2003!
Our Custom-Made Slatwall & Cabinets
Our custom cabinets are the perfect solution for homeowners looking to transform their garage into a personalized and organized space. With a wide variety of colors and styles to choose from, you can customize your cabinets to fit your unique taste. Not only do our cabinets look good, but they are also designed to maximize space, giving you more room to use your garage to its full potential. Our slatwall systems take organization and storage to the next level, with accessories such as hooks and baskets to keep all of your tools and equipment in their proper place.
At GarageExperts® of East Orlando, our professional and efficient installation ensures that your cabinets and slatwall are installed correctly and in a timely manner. With our 3D design software, you can visualize your garage and make changes to ensure that your custom storage solutions are exactly what you want. Choose our custom cabinets and slatwall systems for a clean and streamlined garage that reflects your personal style.
Partner With Our Orlando, FL Team
Transform your garage into a space of efficiency and elegance with GarageExperts® of East Orlando - the leading provider of high-quality garage storage solutions.
Why choose our team? Let's dive into the reasons:
High-Quality Service: Our team of experts is dedicated to providing you with state-of-the-art storage solutions tailored to meet your specific needs. At GarageExperts® of East Orlando, we pride ourselves on providing top-notch service to our customers.
Lifetime Warranty: All our garage storage solutions come with a lifetime warranty. That's our promise of quality and our commitment to your satisfaction.
Vertical Integration: At GarageExperts® of East Orlando, we oversee every step of the process, from manufacturing to installation. This ensures superior quality control.
Free Estimates: We believe in transparency and fairness. That's why we offer free estimates for our services. You'll know exactly what you're getting and what it will cost - no hidden fees, no surprises.
Trusted National Brand: GarageExperts® is a well-respected brand nationwide. When you partner with us, you're choosing a company with a track record of excellence and customer satisfaction.
Choosing GarageExperts® of East Orlando means investing in a solution that combines style, functionality, and durability. Imagine stepping into a garage that's not just a storage space, but a testament to efficiency and elegance. That's the GarageExperts® experience.
Transform your garage today. Contact GarageExperts® online or call (407) 901-2003 for your free estimate on our garage storage, and let's embark on this journey together.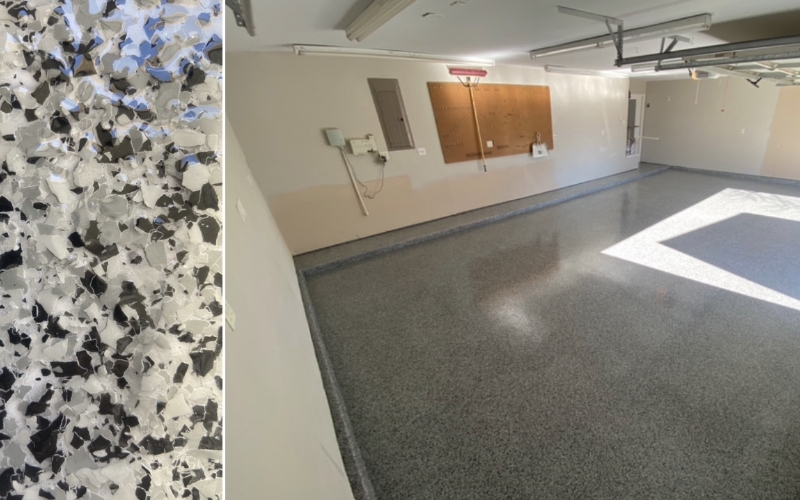 "Our garage floor looks amazing!"

Steve C.

"They did an awesome job, so highly recommended."

Basil A.

"They were very meticulous and their final product was even better than we expected."

Bob H.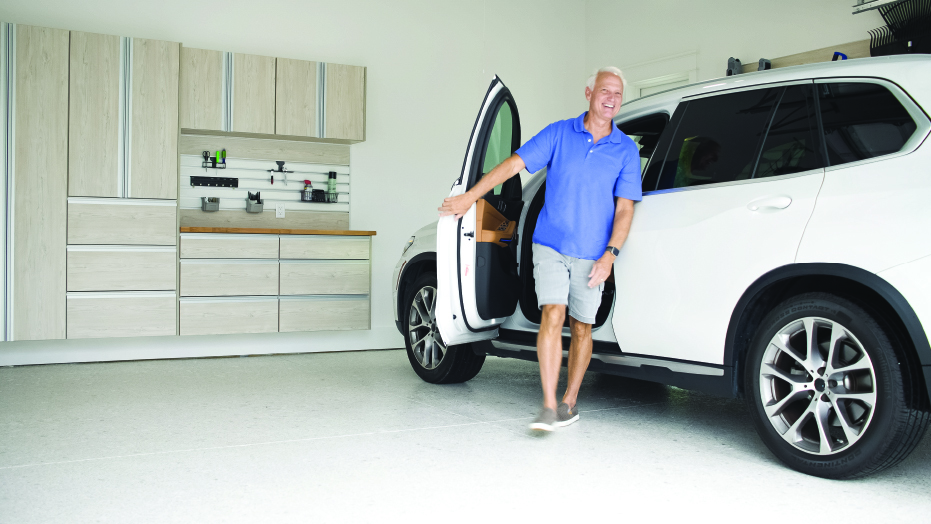 Committed To You
We believe in providing the highest
standard of service
In-Home Estimate Is Always Free

Time Is Valuable So We Arrive On Time

Always Get Upfront Pricing

Products Are Guaranteed For Life