Meet Thomas
Meet the Owner of GarageExperts® of East Orlando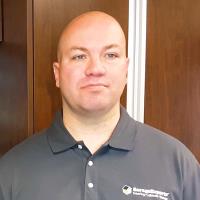 Thomas Miller currently lives in Oviedo, Florida. He returned to Florida in 2014 after retiring from the United States Marine Corps where he served almost nineteen years of faithful service. He enjoys spending time with family and friends. Thomas enjoys home improvement projects, basketball, and attending movies.
When you choose GarageExperts® of East Orlando you are supporting a locally owned business in your community. Thomas loves his country and his community and is dedicated to the success of his business which means giving you the garage of your dreams and one you could show off to your family and friends. Allow Thomas to serve you with the same professionalism and dedication that he served this great country for so long.
GarageExperts® is a nationally recognized company backed by a reputation for superior quality and work. GarageExperts® makeovers include epoxy flooring and functional storage design solutions which adds value to your garage. Lifetime warranties on our products certify that you are getting a high quality product installed with pride.
Please call today (407) 901-2003 to set up an appointment for a free on-site estimate.