Oviedo
Garage Floor Coatings in Oviedo, FL
Customizable Flooring & Organizational Systems in East Orlando
Ready to makeover your garage into something that meets your needs? Say goodbye to stains, chips, and dullness and hello to GarageExperts® of East Orlando. We're your go-to source for epoxy and polyaspartic garage floor coatings in Oviedo (and so much more).
Whether you own a home or a business, our products are designed to meet your flooring and organizational needs. They're durable, backed by a lifetime warranty, and available in various colors. From Garage FX® flooring to garage cabinets and slatwall systems, our solutions keep your space organized and looking great!
Let's get started – we made the process easy. Begin with a free estimate for your garage upgrade in Oviedo now!
Epoxy & Polyaspartic Flooring for Any Home or Business
Garage FX® epoxy and polyaspartic flooring is not just a flooring solution – it's an upgrade to your lifestyle and work environment. It's designed to endure the most demanding conditions and meet the décor or branding of your space.
Benefits of our proprietary garage floor coating include:
No peeling, chipping, or fading thanks to fusing technology
Resistant to abrasions, chemical stains, and UV rays
Maintenance-free and easy to clean
Over 140 color options to choose from
Can be applied to any interior and exterior concrete floor
Environmentally friendly with low to no VOC coatings
For the best garage floor coating, professional installation is key. GarageExperts® of East Orlando follows a trusted process to maximize your investment. Check out our recent garage makeovers and customer reviews to see for yourself!
Custom Garage Organization & Storage Solutions
We're proud to offer a range of custom organization and storage solutions in Oviedo to help you achieve a comprehensive garage makeover. From our cabinets to slatwall systems and more, we'll work with you to uncover your needs and find the best solution.
Enhance Your Space & Get A Free Estimate Today
At GarageExperts® of East Orlando, we proudly serve all neighborhoods and businesses in Oviedo. Whether you're located in the Live Oak Reserve, Mackinley's Mill, or Twin Rivers communities, we can transform your residential garage space.
And if you do business near Oviedo Park Crossing, Oviedo Mall, or elsewhere in East Orlando, we can also help you with your commercial or industrial floor coating needs. Our versatile services and products can be completely customized to enhance your space!
Take the first step in transforming your garage into a stylish, organized, and efficient space – get a free estimate online or dial (407) 901-2003 now!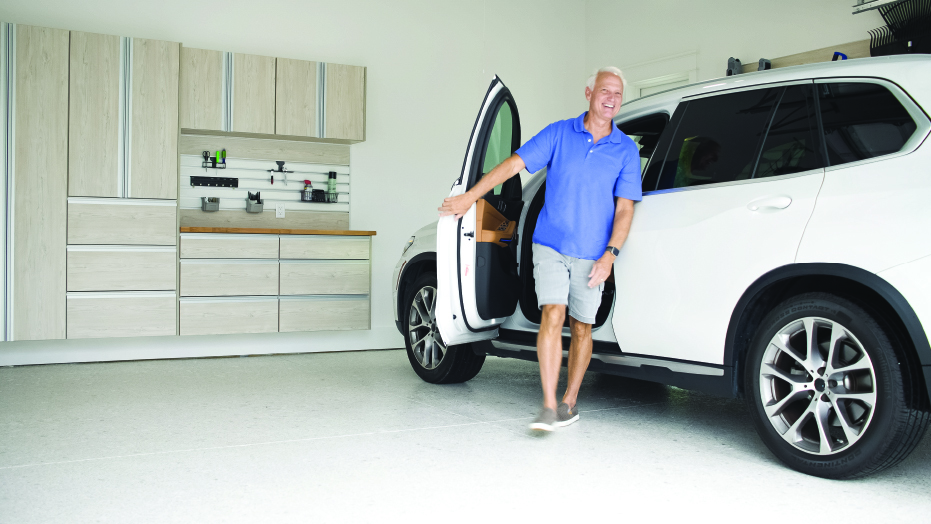 Committed To You
We believe in providing the highest
standard of service
In-Home Estimate Is Always Free

Time Is Valuable So We Arrive On Time

Always Get Upfront Pricing

Products Are Guaranteed For Life