Garage Storage
Garage Storage in Arvada, CO
Transform Your Garage with Custom Storage Solutions
It's no secret that garages often become the storage space for all the things we don't know what to do with. From old toys to tools to Christmas decorations, it's easy for our garage space to morph into a cluttered mess. We've all been there - opening the garage door and feeling overwhelmed at the sight of the disorganized space.
But fear not! With the help of GarageExperts® of The Front Range, you can finally get rid of that frustrating clutter. Our storage solutions, such as slatwall systems and cabinets make finding the right tool or item a breeze, and you won't have to spend hours sorting through piles of boxes. Imagine pulling into your garage and feeling proud of the organized and functional space you've created. Don't let the clutter overwhelm you any longer - let GarageExperts® of help you take control of your garage today.
Your Garage, Your Way
Our team recognizes that every garage is unique, and we take pride in offering customized solutions for each of our clients. With our extensive variety of cabinet colors and configurations, we'll help you design a personalized space that is both functional and visually appealing. Our slatwall system also allows for versatile storage options, including hooks and baskets, so your garage can be truly tailored to suit your needs.
Efficient and Sustainable Garage Storage
Our GarageExperts® of The Front Range team is here to provide you with a well-organized, functional, and efficient garage storage solution that will not only reduce your stress levels but also save you time and make your daily life easier. With complete control over all aspects of the process, we strive to deliver a long-term storage solution that specifically meets your needs.
GarageExperts® of The Front Range stands out for the following reasons:
Our wooden panels are cut using Computer Numerical Control (CNC) technology and sourced from replenishable North American forests.

We also prioritize efficiency by having all the required materials in stock to ensure quick turnaround times on all custom projects.

But the best part? You don't have to use your imagination to envision what your new garage will look like - our proprietary design software will create a 3-D image that you can manipulate in real-time.
Let GarageExperts® of The Front Range take on the challenge of elevating your space to its full potential. Whether you're looking for a sleek and modern look or a more traditional style, we can create a custom design that suits your needs and preferences. With our expertise, you can sit back and relax knowing that your garage is in good hands.
Want a garage that's as stylish as it is functional? Explore GarageExperts®' range of storage options in Arvada, CO. Call (720) 608-5524 today or request a free estimate online.
Why Choose GarageExperts® for Your Arvada Garage Storage Need
GarageExperts® of The Front Range delivers high-quality products and services while maintaining an unwavering commitment to customer satisfaction. Here's why you should consider us for your storage needs:
Quality Products: We believe in the durability and performance of our products. Our custom cabinets and slatwall systems are designed to withstand the test of time, ensuring your garage remains organized and clutter-free for years to come.
Lifetime Warranty: Confidence in our product quality allows us to offer a lifetime warranty. This means we stand by our products and will take necessary actions to resolve any issues, giving you peace of mind.
Expertise: Our team comprises of experts who have a deep understanding of garage storage solutions. They can provide valuable insights and suggestions to meet your specific requirements.
Free In-Home Estimates: To make your decision easier, we offer free in-home estimates. This helps you understand the cost involved and plan accordingly without any obligation.
From the initial design phase to the final installation, GarageExperts® of The Front Range ensures a seamless and enjoyable process. Partner with us for your garage storage needs and experience the GarageExperts® difference.
Ready to upgrade your garage? Trust the experts – GarageExperts® of The Front Range. Request an estimate or call (720) 608-5524 to learn more about our garage storage solutions.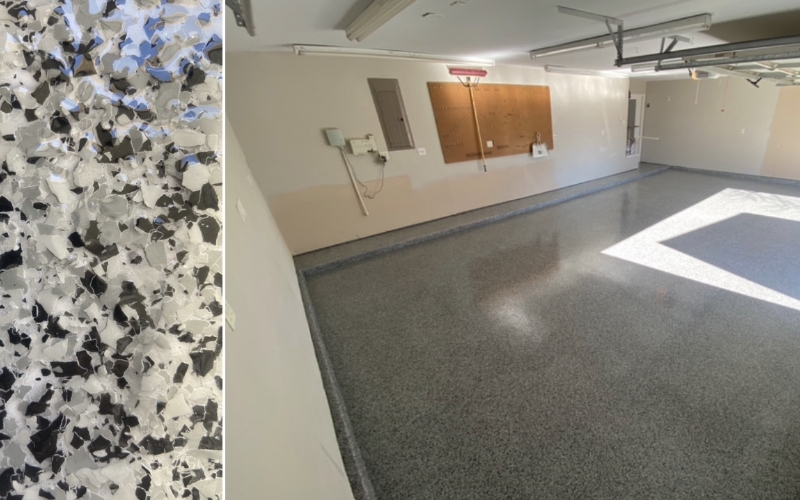 "Polite, hard working and I was impressed by their work ethic."

Bob and Laura

"Very satisfied with my garage and shelving."

Tom H.

"Great job!"

Shelly R.
What Makes Garage FX® Epoxy & Polyaspartic
Technology Superior For Your Garage
American Made

Stronger Than
Concrete

No Peeling, Chipping, Or Staining

Resistant to Abrasions, Chemicals, and UV Rays

Over 140 Colors to Choose From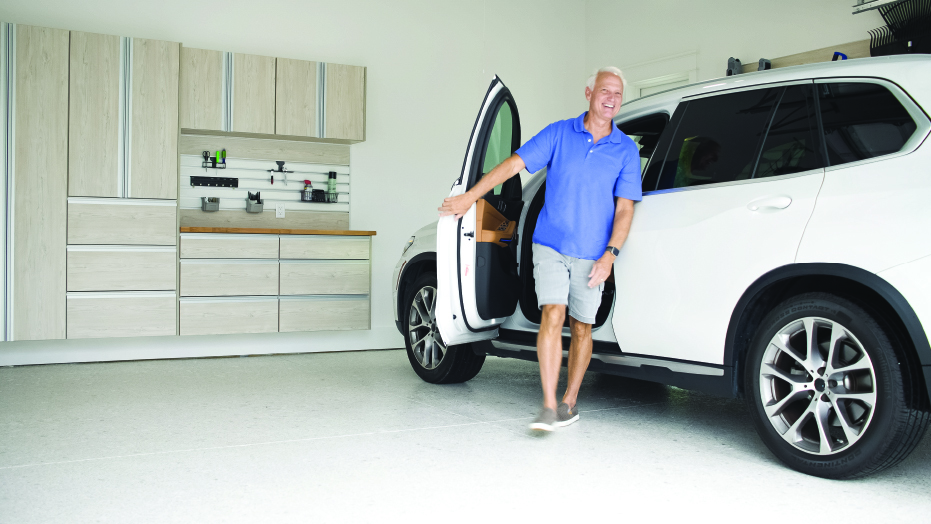 Committed To You
We believe in providing the highest
standard of service
In-Home Estimate Is Always Free

Time Is Valuable So We Arrive On Time

Always Get Upfront Pricing

Products Are Guaranteed For Life
Step 1

First, we prepare your concrete by grinding the surface and repairing any cracks, joints, or surface imperfections with our Garage FX® repair products.

Step 2

We roll out our Garage FX® epoxy primer that fuses directly into concrete to create an incredible bond that won't peel.

Step 3

We broadcast your choice of decorative flakes across the floor making sure to evenly cover the entire space for a seamless finish.

Step 4

Lastly, we apply our highly durable and abrasion-resistant polyaspartic topcoat to protect the floor from wear and tear, while maintaining an attractive, glossy finish for years to come.

Step 5

Now that GarageExperts® has extended the life of your floor and enhanced the look of your space, enjoy it!