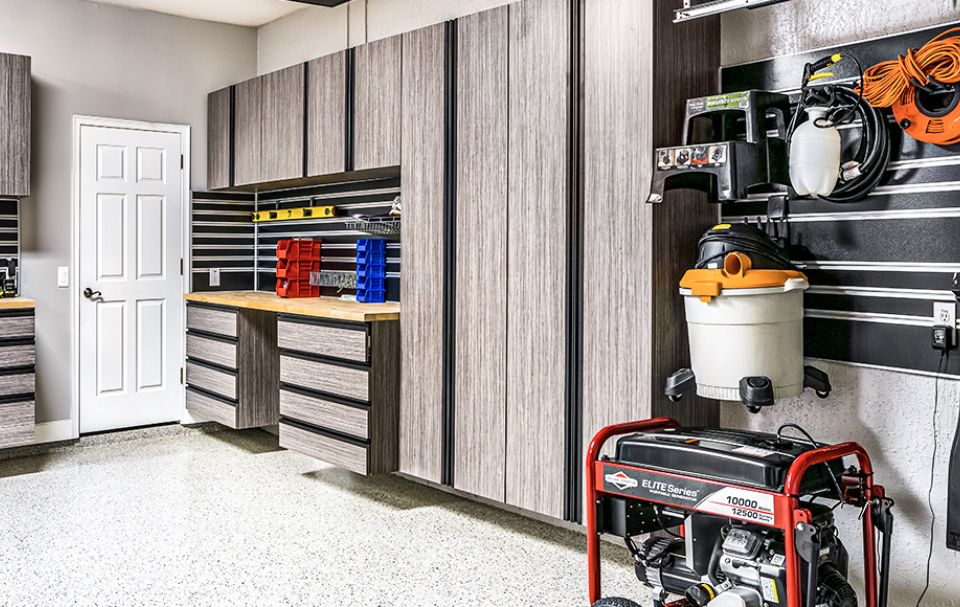 Epoxy & Polyaspartic Garage Floor Coatings in The Rocky Mountains
Garage Flooring and Storage in Loveland, Fort Collins and the North CO Area
GarageExperts® of The Rocky Mountains is ready to transform your garage with our proprietary Garage FX® epoxy and polyaspartic flooring systems, custom-made cabinets, and organizational solutions. We are locally owned and operated and backed by the nationally respected GarageExperts® brand with over a decade of experience. Our team offers professional solutions designed for your garage that are backed by our lifetime warranty. Whether you want epoxy or polyaspartic coating or comprehensive garage organization services, GarageExperts® of The Rocky Mountains will help create the functional and attractive space you've always wanted.
We're proud to be the premier local company you can trust to transform your garage today!
Durable, Attractive Concrete Flooring
When you want to protect the concrete floors in an auto showroom, garage, or basement, your best option is epoxy and polyaspartic floor coatings, which are durable, affordable, and make your floors more attractive. GarageExperts® of The Rocky Mountains offers residential, commercial, and industrial property owners our Garage FX® epoxy and polyaspartic flooring systems that are designed for indoor and outdoor concrete floors. Available in over 140 styles and colors, you have the option to customize your flooring to complement your taste or your company's brand aesthetic.
Our Rocky Mountains team has applied thousands of square feet of Garage FX® epoxy and polyaspartic flooring and is ready to extend the life of your floor. To prevent the coating from chipping or peeling over time, our Garage FX® floor coating systems are built on a proprietary fusing epoxy primer that creates a deep bond with the concrete. Our polyaspartic topcoat is applied, creating a thick, glossy finish that results in a beautiful, maintenance-free floor. By using the epoxy and polyaspartic coatings for their technical strengths, our Garage FX® system is the ideal flooring solution for any space, giving our customers the best of both worlds! Best of all, our products and services are backed by a lifetime warranty.
If you're ready to enhance the look of your garage, basement, dealership, fitness facility, or any other concrete floor, the Rocky Mountains team at GarageExperts® is ready to assist you today.
The Benefits of Garage FX® Epoxy and Polyaspartic Garage Flooring
We take great pride in installing our proprietary Garage FX® epoxy and polyaspartic flooring system, designed to transform your standard garage floor into something extraordinary. Say goodbye to plain concrete floors and embrace the numerous benefits of our state-of-the-art garage flooring system. Whether you're a homeowner or a business owner, our solution will not only elevate the functionality but also enhance the overall look and feel of your space.
Some of the benefits of using our Garage FX® epoxy and polyaspartic floor coating in The Rocky Mountains include:
Durability. Engineered to stand the test of time, our Garage FX® flooring system boasts exceptional strength, making it highly resistant to wear and tear.
Stain, UV, and chemical resistant. Our garage floor coatings are specially formulated to resist stains, UV exposure, and contact with chemicals, ensuring your floors maintain their pristine condition.
Aesthetic Appeal. With over 140 colors and variations to choose from, we're sure you'll find the perfect flooring option that complements your style and elevates the look of your space.
Hassle-free Maintenance. Garage FX® is crafted for easy upkeep and cleaning, demanding minimal effort to keep it looking pristine.
Improved Traction. Non-slip coating gives you extra traction and minimizes the risk of slips and falls.
Resistant to peeling and chipping. Our epoxy and polyaspartic floor coating is designed to resist peeling and chipping, keeping your floors protected and attractive for the long term.
Whether you have a garage, residential property, commercial establishment, or industrial facility, Garage FX® is the perfect choice. At GarageExperts® of The Rocky Mountains, we take pride in transforming spaces with our exceptional garage floor coating solution, ensuring it maintains its form and function for many years to come.
Maximize Your Garage Space
Looking to maximize your garage space? GarageExperts® of The Rocky Mountains offers convenient and customizable solutions that will help you get organized and declutter your space. From cabinets to slatwall systems, our solutions are designed for strength and offer generous storage capacity. With our GarageExperts® of The Rocky Mountains team, you can choose from a wide variety of colors, styles, shelving options, and more. Our storage solutions are just what you need to transform your garage into a more efficient space.
The Benefits of Enhanced Garage Storage
More space for belongings: Our garage cabinets help keep clutter at bay by creating additional room to store all your tools, decorations, and possessions.
Easier access to items: With our efficient garage storage systems, everything becomes easily accessible, making it a breeze to find what you need quickly.
Clutter-free workspace: Organize your garage for a clean and clutter-free work area, enabling you to focus on your tasks without any distractions.
Improved safety: Our garage storage cabinets can be secured to provide a safe place to store potentially hazardous items, keeping them out of reach of children and pets and ensuring a safer environment for everyone.
Maximized usage: Our garage slatwall systems maximize every inch of your space by providing a convenient way to hang frequently used items, saving you time and effort when searching for tools or equipment.
GarageExperts® of The Rocky Mountains has the perfect garage organization solution for all your garage storage needs. Take the first step towards a well-organized and efficient garage that you'll enjoy spending time in. Reach out to our professional team today and transform your garage into a functional and attractive space that will bring you joy for years to come!
Call (970) 454-7740 for more information on our lifetime warranty or to request a free on-site estimate!
Continue Reading
Read Less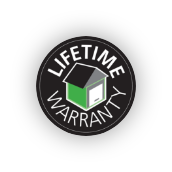 Service With A
Lifetime Warranty
We are so confident in the quality of our Garage FX Flooring Systems and storage solutions that we back them with a lifetime warranty.
Industrial Or Home Installation
GarageExperts® floor coatings are industrial strength yet designed for any type of concrete floor.
Hover over our top rated flooring options to see how they might look in your space.
Unclutter Your Space
Make the most of your space with customizable storage solutions from GarageExperts®.
Hover over our top rated cabinet options to see how they might look in your space.
American Made

Stronger Than
Concrete

No Peeling, Chipping, Or Staining

Resistant to Abrasions, Chemicals, and UV Rays

Over 140 Colors to Choose From
Get Ideas From Our Recent Work
Sep 21, 2023

Residential Garage Epoxy Flooring in Loveland, Co

Sep 19, 2023

Residential Garage Epoxy Flooring in Longmont, Co

Sep 15, 2023

Residential Garage Epoxy Flooring in Longmont, Co