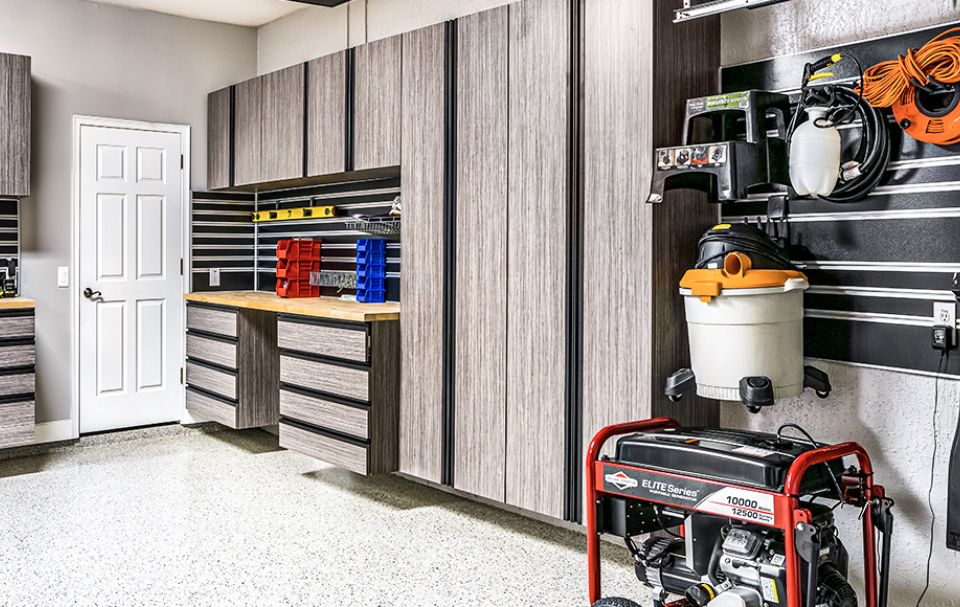 Garage Floor Coatings in Southwest Missouri
Polyaspartic and Epoxy Garage Flooring Near You
At GarageExperts® of Southwest Missouri, we offer epoxy and polyaspartic floor coatings and organizational services that will rejuvenate your garage. Our Garage FX® epoxy and polyaspartic flooring system is available in over 140 colors and variations. Whether you are a residential, commercial, or industrial client, we can help you elevate the look and performance of your space. With the backing of a national brand and lifetime warranty, we provide quality products and excellent service.
Call our Missouri Garage Floor Coating Company today at (754) 704-8920 Or schedule your free Garage Restoration estimate online.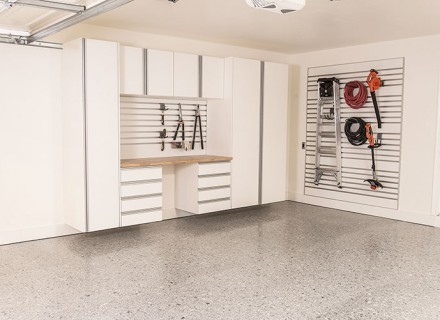 Durable & Customizable Flooring
Whether you are looking to transform a garage, auto shop, or commercial kitchen, our Garage FX® epoxy and polyaspartic flooring system is fit for any space. With our proprietary fusing epoxy primer, our Garage FX® system creates a tenacious bond with the concrete, creating up to three times stronger adhesion than other epoxies. This prevents the coating from peeling or chipping over time. To top it off, our polyaspartic topcoat provides an attractive, glossy finish that has the durability to withstand the wear and tear of the toughest environments. By leveraging the strengths of our epoxy and polyaspartic coatings, we give our customers the best of both worlds!
With over 140 colors and variations to choose from, our Southwest Austin team can help you find the floor that fits your style! Reach out today to book your free on-site estimate and learn how we can help take your floor to the next level!
To learn more about our epoxy flooring options near you, call us at (417) 429-2166 or contact us online to get a free estimate.
How long does an epoxy garage floor coating take to dry?

Epoxy garage floor coatings typically take 24-48 hours to dry, depending on the temperature and humidity of your environment. If you're applying it in a warm climate, it may only take 12-24 hours for the coating to fully cure. It's important not to walk on or drive over an epoxy coated garage floor until it is completely dry as this can cause damage to the new surface.
Garage Organization Services
In Southwest Austin, we offer a number of storage and organizational solutions designed to effectively store items safely, securely, and efficiently. Our custom cabinets and slatwall organizational systems can turn your cluttered garage into a clean, tidy space for your vehicles and belongings. With a variety of colors and styles to choose from, we can help you design a storage solution that fits your needs. Our storage solutions are just what you need to transform your empty walls into useable space.
GarageExperts® of Southwest Missouri is ready to help you transform your space, so request a free on-site estimate today!
Continue Reading
Read Less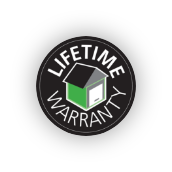 Service With A
Lifetime Warranty
We are so confident in the quality of our Garage FX Flooring Systems and storage solutions that we back them with a lifetime warranty.
Industrial Or Home Installation
GarageExperts® floor coatings are industrial strength yet designed for any type of concrete floor.
Hover over our top rated flooring options to see how they might look in your space.
Unclutter Your Space
Make the most of your space with customizable storage solutions from GarageExperts®.
Hover over our top rated cabinet options to see how they might look in your space.
What Makes Garage FX® Epoxy & Polyaspartic
Technology Superior For Your Garage
American Made

Stronger Than
Concrete

No Peeling, Chipping, Or Staining

Resistant to Abrasions, Chemicals, and UV Rays

Over 140 Colors to Choose From
Get Ideas From Our Recent Work
Nov 30, 2023

Residential Garage Epoxy Flooring in Springfield, Mo

Nov 30, 2023

Residential Garage Epoxy Flooring in Strafford, Mo

Nov 21, 2023

Residential Garage Epoxy Flooring and Cabinet Storage Solution in Strafford, Mo