Meet Willie
Meet the Owner of GarageExperts® Southwest Virginia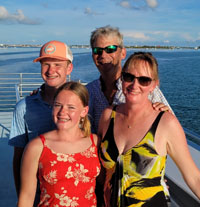 Since buying his first rental property in 1999, Willie Jester has worked, rented, and handled the maintenance on many since. Seeing an opportunity in a niche market, a thriving real estate area, and with a proven, successful, lifetime warranty product; Willie decided to make GarageExperts available to the community.
GarageExperts is a regional franchise that provides local service with National Support. After covering 40 million square feet (residential, industrial, commercial), we have the experience, expertise, and support that translates into results you will love.
Personally, Willie and his wife Leslie are local for over 25 years and are invested in Blacksburg and the community. They appreciate your investment in them.