Garage Slatwall
Custom Garage Slatwall In Baton Rouge
Transform Your Garage with Customized Storage Solutions
Are you tired of walking into your garage only to be greeted by clutter and disorganization? Look no further than GarageExperts® of Baton Rouge. As experts in customized slatwall systems, we understand the importance of having a functional and streamlined space. Our personalized storage solutions cater to your unique needs, so whether you're an avid gardener or a DIY enthusiast, we've got you covered.
With our help, you'll finally be able to park your car in the garage without maneuvering around boxes and equipment. Say goodbye to frustrating, cramped spaces and hello to a sleek and stylish garage that you can be proud of. Contact GarageExperts® of Baton Rouge today and let us tackle the clutter together.
Slatwall can be used to store and organize items such as:
Gardening equipment
Sports equipment
Tools
Outdoor gear
Auto parts
Kids toys
Bikes
And more!
Unlock your Baton Rouge garage's potential with custom slatwall systems. Call our team at (225) 412-6377 or contact us online to get a free estimate.
Why Invest In Custom Garage Slatwall
Transforming your garage into a well-organized, efficient space is now within reach with GarageExperts® of Baton Rouge's custom slatwall systems. By offering innovative storage solutions, we help you maximize your garage space, ensuring everything you need is easily accessible and your space remains clutter-free.
Here are the compelling benefits of choosing GarageExperts® of Baton Rouge's garage storage solutions:
Maximized Space: The intelligent design of our garage slatwall systems optimizes your available space. By allowing vertical storage, these systems free up valuable floor space and minimize clutter, creating a more efficient working environment.
Easy Access: Never waste time searching for tools or equipment again. Our slatwall systems ensure everything you need is within arm's reach. Adjustable hooks and bins can be rearranged to accommodate your changing needs, streamlining your work process.
Custom Solutions: We understand that every garage is unique, as are your storage requirements. That's why our slatwall systems are custom-made to fit your specific needs and garage dimensions, providing a tailored solution that truly works for you.
Lifetime Warranty: To demonstrate our commitment to excellence, we offer a lifetime warranty on our slatwall systems. This ensures peace of mind knowing your investment is protected for years to come.
We take pride in delivering not just products, but comprehensive solutions that enhance the functionality of your garage space. Begin your journey towards a more organized, efficient garage with GarageExperts® of Baton Rouge. Contact us today for a free estimate and experience the difference our custom slatwall systems can make. Embrace the opportunity to declutter, simplify, and maximize the potential of your garage space.
Maximize your garage space in Baton Rouge with our custom slatwall systems. Durable, stylish, and perfect for organization. Request a free on-site estimate online or call (225) 412-6377!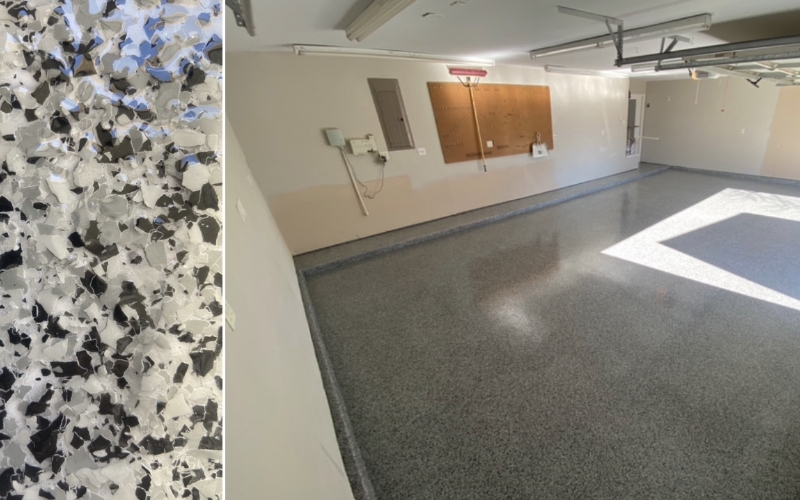 "We love how the floor looks!"

Bonnie C.

"Best service hands down, very professional and worked around my offshore schedule to fit me in his."

Phil P.

"Garage Experts fixed the problem and repainted the right way."

Tracy G.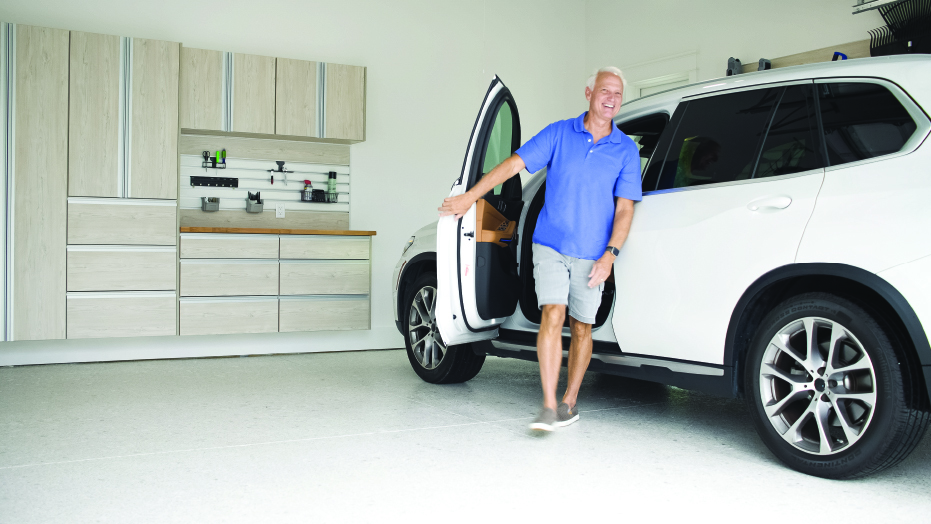 Committed To You
We believe in providing the highest
standard of service
In-Home Estimate Is Always Free

Time Is Valuable So We Arrive On Time

Always Get Upfront Pricing

Products Are Guaranteed For Life