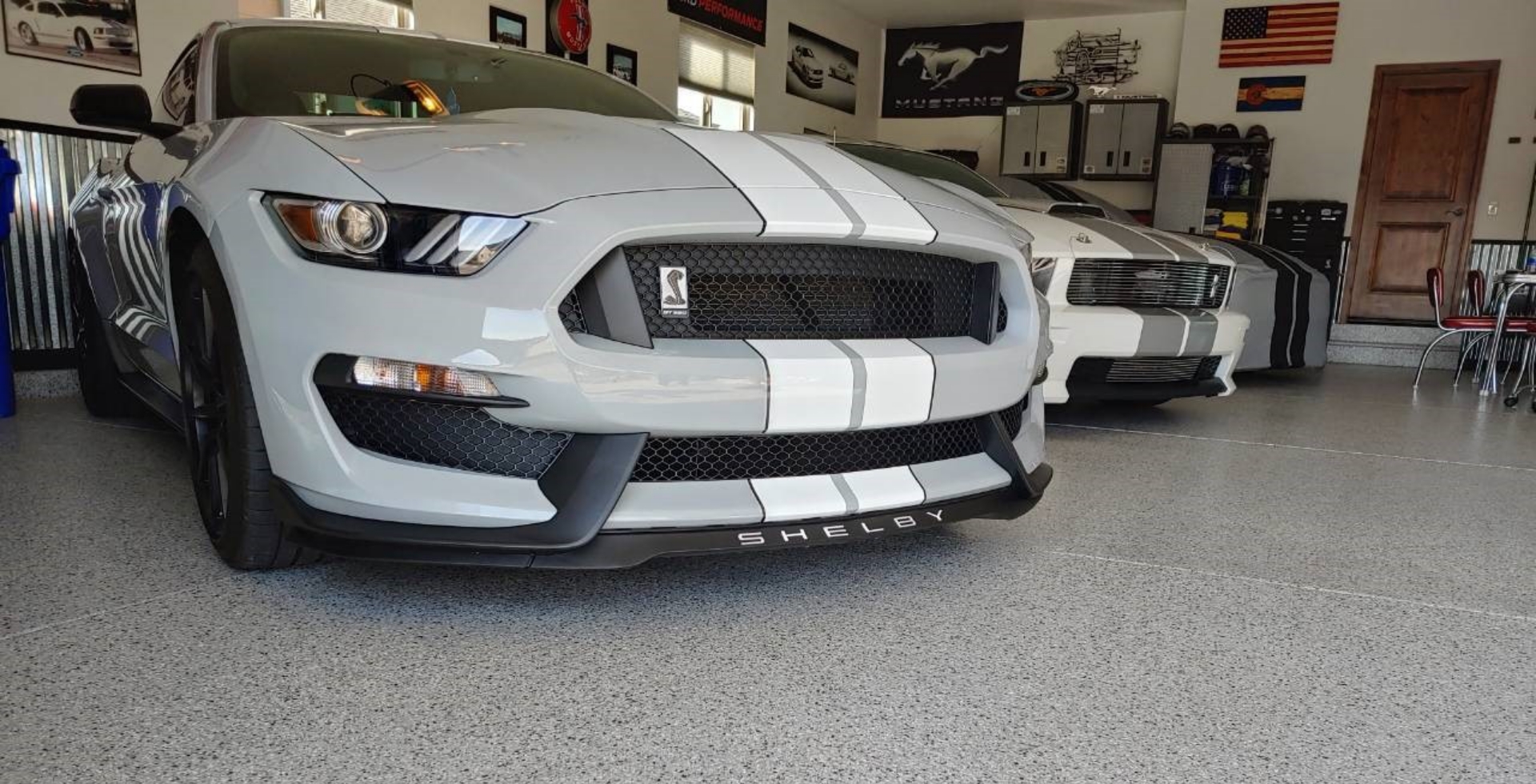 Give Your Garage A Makeover In Greater Central Arkansas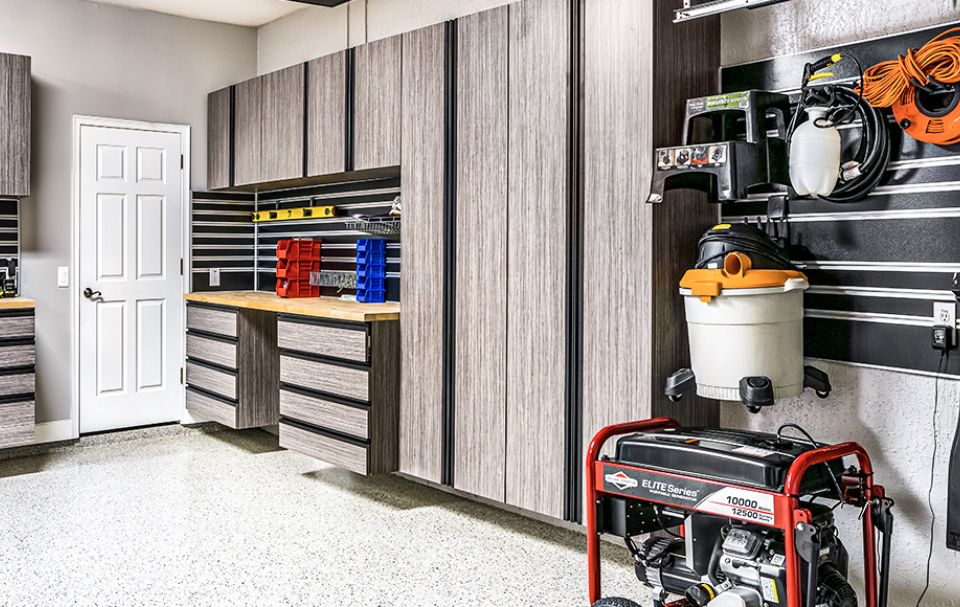 Central Arkansas Garage Floor Coatings
Garage Solutions That Last a Lifetime
Don't underestimate the impact a beautiful and more usable garage can have on your home. Our Garage FX® epoxy and polyaspartic flooring and custom storage systems from GarageExperts® of Central Arkansas can convert any garage, basement, or workspace into a place you'll want to spend more time.
Imagine no more clutter. All your tools and equipment are neatly organized in custom cabinets that reflect your style. And that cold gray concrete floor? It becomes a work of art with our Garage FX® epoxy and polyaspartic flooring system.
But why choose GarageExperts®? Simply put, we're the leading lifetime warranty epoxy and polyaspartic floor coating, garage cabinet, and organization company. You are working with a local company supported by a national brand that has over a decade of experience. Our concrete floor coating installers are factory trained and our warranties can't be beat. Whether you're looking to upgrade your residential, commercial, or industrial space, turn to GarageExperts®.
Give your garage or basement an epic makeover. Get started by calling the pros at (501) 510-8088
Epoxy and Polyaspartic Garage Floor Coatings
If you're looking for an epoxy and polyaspartic flooring system that holds up under the toughest environments and looks amazing, you've come to the right place. We offer the ideal flooring solution for residential, commercial, and industrial properties. Our stunning Garage FX® epoxy and polyaspartic flooring system will elevate the look and performance of your space.
Together our epoxy and polyaspartic coatings create the ideal flooring solution for any space, giving our customers the best of both worlds! Our system foundation is our proprietary fusing epoxy primer that has adhesion to the concrete that is up to three times stronger than other epoxies, meaning it won't peel or chip over time. Our polyaspartic topcoat creates a durable finish that can stand up to the toughest environments and shine for years.
Custom Garage Cabinets and Storage Solutions
Imagine a garage free of clutter where everything has a home– it's possible with cabinets and slatwall organizational systems from GarageExperts® Central Arkansas. We offer pantry, overhead, and base cabinets in a variety of styles and configurations, as well as slatwall organization systems, that are customized for your storage needs. Featuring adjustable shelving, concealed hinges, and full-extension drawers, the performance of our storage systems can't be beaten.
For a storage system that performs as well as it looks, contact GarageExperts® Central Arkansas today at (501) 510-8088
Continue Reading
Read Less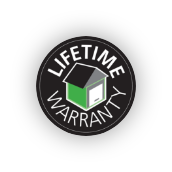 Service With A
Lifetime Warranty
We are so confident in the quality of our Garage FX Flooring Systems and storage solutions that we back them with a lifetime warranty.
Industrial Or Home Installation
GarageExperts® floor coatings are industrial strength yet designed for any type of concrete floor.
Hover over our top rated flooring options to see how they might look in your space.
Unclutter Your Space
Make the most of your space with customizable storage solutions from GarageExperts®.
Hover over our top rated cabinet options to see how they might look in your space.
What Makes Garage FX® Epoxy & Polyaspartic
Technology Superior For Your Garage
American Made

Stronger Than
Concrete

No Peeling, Chipping, Or Staining

Resistant to Abrasions, Chemicals, and UV Rays

Over 140 Colors to Choose From
Get Ideas From Our Recent Work
Feb 3, 2023

Commercial Remodeled Commercial Facility Epoxy Flooring in Little Rock, Ar

Feb 3, 2023

Residential Stonebrooks New Subdivision Epoxy Flooring in Maumelle, Ar

Feb 3, 2023

Residential Front Entryway Epoxy Flooring in Conway, Ar