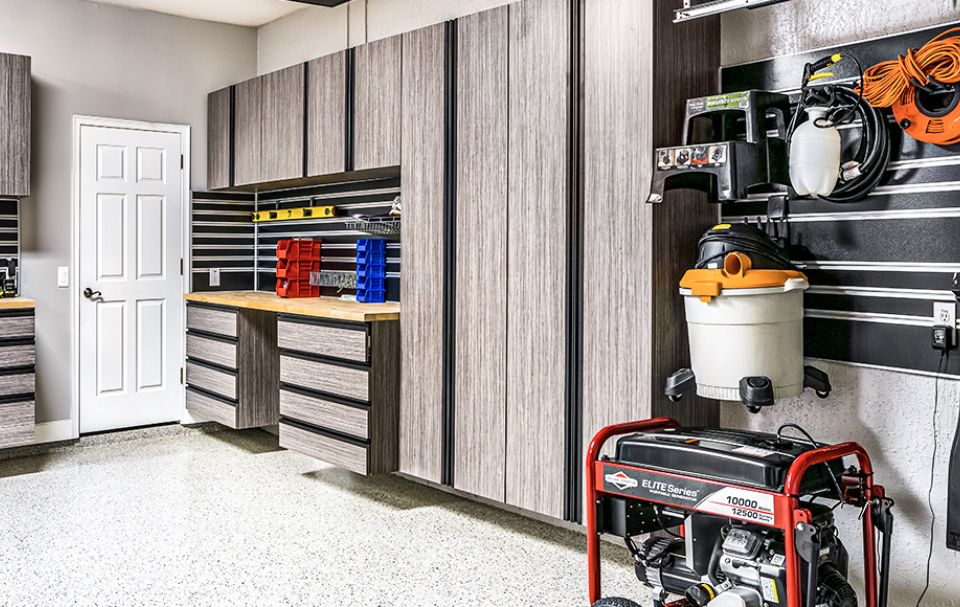 Central Arkansas Garage Floor Coatings
Garage Flooring and Storage in Conway, Little Rock and Beyond
Don't underestimate the impact a beautiful and more usable garage can have on your home. Our Garage FX® epoxy and polyaspartic flooring and custom storage systems from GarageExperts® of Central Arkansas can convert any garage, basement, or workspace into a place you'll want to spend more time.
Imagine no more clutter. All your tools and equipment are neatly organized in custom cabinets that reflect your style. And that cold gray concrete floor? It becomes a work of art with our Garage FX® epoxy and polyaspartic flooring system.
But why choose GarageExperts®? Simply put, we're the leading lifetime warranty epoxy and polyaspartic floor coating, garage cabinet, and organization company. You are working with a local company supported by a national brand that has over a decade of experience. Our concrete floor coating installers are factory trained and our warranties can't be beat. Whether you're looking to upgrade your residential, commercial, or industrial space, turn to GarageExperts®.
Give your garage or basement an epic makeover. Get started by calling the pros at (501) 510-8088
Epoxy and Polyaspartic Garage Floor Coatings
If you're looking for an epoxy and polyaspartic flooring system that holds up under the toughest environments and looks amazing, you've come to the right place. We offer the ideal flooring solution for residential, commercial, and industrial properties. Our stunning Garage FX® epoxy and polyaspartic flooring system will elevate the look and performance of your space.
Together our epoxy and polyaspartic coatings create the ideal flooring solution for any space, giving our customers the best of both worlds! Our system foundation is our proprietary fusing epoxy primer that has adhesion to the concrete that is up to three times stronger than other epoxies, meaning it won't peel or chip over time. Our polyaspartic topcoat creates a durable finish that can stand up to the toughest environments and shine for years.
The Benefits of Garage FX® Epoxy and Polyaspartic Garage Flooring
Say goodbye to dull, unprotected concrete garage floors and embrace our advanced Garage FX® epoxy and polyaspartic flooring system! This state-of-the-art garage floor coating system will transform your standard concrete into an extraordinary space that is both functional and attractive. Not only does it provide superior protection from dirt, dust, and liquids, it also gives a beautiful glossy finish that adds value to your home or business.
Some of the benefits of using our Garage FX® epoxy and polyaspartic floor coating in Central Arkansas include:
Durability. Designed to stand the test of time and backed by a lifetime warranty, our Garage FX® flooring system boasts exceptional strength, making it highly resistant to wear and tear.
Stain, UV, and chemical resistant. Our garage floor coatings resist stains, UV exposure, and contact with chemicals, ensuring your floors look great for years to come.
Visual Appeal. With over 140 colors and variations to choose from, we're sure you'll find the perfect flooring option that complements your style and elevates the look of your space.
Hassle-free Maintenance. Garage FX® is crafted for easy upkeep and cleaning, demanding minimal effort to keep it looking pristine.
Improved Traction. Non-slip coating grants extra traction and minimizes the risk of slips and falls.
Resistant to peeling and chipping. Our epoxy and polyaspartic floor coating is designed to resist peeling and chipping, keeping your floors protected and attractive for the long term.
Garage FX® is the premier epoxy flooring solution for any kind of property - from residential garages and homes to commercial establishments and industrial sites. If you're looking for a trusted and reliable epoxy flooring solution, look no further than Garage FX®. Get in touch with GarageExperts® of Central Arkansas to get started on your epoxy and polyaspartic flooring project today. We look forward to helping you transform your space!
Custom Garage Cabinets and Storage Solutions
Imagine a garage free of clutter where everything has a home– it's possible with cabinets and slatwall organizational systems from GarageExperts® Central Arkansas. We offer pantry, overhead, and base cabinets in a variety of styles and configurations, as well as slatwall organization systems, that are customized for your storage needs. Featuring adjustable shelving, concealed hinges, and full-extension drawers, the performance of our storage systems can't be beaten.
The Benefits of Enhanced Garage Storage
More space for belongings: Our garage cabinets help you keep clutter at bay by providing a designated space for all your tools, decorations, and possessions.
Easier access to items: Our efficient garage storage systems allow you to organize everything to be easily accessible, making it easy to find what you need quickly.
Clutter-free workspace: More organizational solutions mean a clean and clutter-free work area, enabling you to focus on your tasks without distractions.
Improved safety: Our garage storage cabinets offer a safe place to store potentially hazardous items, keeping them out of reach of children and pets.
Maximized usage: Make the most of every inch of your space with our garage slatwall systems. Effortlessly hang frequently used items, saving valuable time and effort when searching for tools or equipment.
Transform your garage from a cluttered space into an efficient and inviting area with GarageExperts® of Central Arkansas. Our professional team works with you to create the perfect organization solution for all of your storage needs. From slatwall systems to custom cabinets, our experts will help you maximize every inch of space for better organization and functionality in the garage.
For a storage system that performs as well as it looks, contact GarageExperts® Central Arkansas today at (501) 510-8088
Continue Reading
Read Less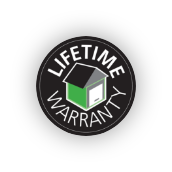 Service With A
Lifetime Warranty
We are so confident in the quality of our Garage FX Flooring Systems and storage solutions that we back them with a lifetime warranty.
Industrial Or Home Installation
GarageExperts® floor coatings are industrial strength yet designed for any type of concrete floor.
Hover over our top rated flooring options to see how they might look in your space.
Unclutter Your Space
Make the most of your space with customizable storage solutions from GarageExperts®.
Hover over our top rated cabinet options to see how they might look in your space.
American Made

Stronger Than
Concrete

No Peeling, Chipping, Or Staining

Resistant to Abrasions, Chemicals, and UV Rays

Over 140 Colors to Choose From
Get Ideas From Our Recent Work
Jul 6, 2023

Residential Garage Epoxy Flooring in Maumelle, Ar

Jul 6, 2023

Residential Dual Garages Epoxy Flooring and Cabinet Storage Solution in Hot Springs Village, Ar

May 22, 2023

Residential Condo Garage Epoxy Flooring in Maumelle, Ar