Garage Storage
Garage Storage in Cincinnati, OH
Say Goodbye to Garage Clutter
Is your garage a cluttered mess? Are you tired of moving boxes just to get to your car or losing tools in a sea of chaos? You're not alone. GarageExperts® of Cincinnati understands how frustrating it can be to navigate through a disorganized garage. That's why we offer custom garage storage solutions designed to maximize your space and help you get organized.
Our slatwall organization and cabinets keep your tools easily accessible, so you can tackle any task with ease. Plus, with a wide selection of colors and styles to choose from, you can create a space that not only works efficiently but looks great too. Trust us to transform your garage with our durable, lifetime warranty products. Say goodbye to frustration and hello to a clutter-free life with GarageExperts® of Cincinnati.
Maximize your garage space with our top-notch storage solutions in Cincinnati, OH. Request a quote online or call (513) 715-4472 to explore our range of cabinets and slatwall!
Custom Garage Storage Solutions in Cincinnati
At GarageExperts® of Cincinnati, we know that not all garages are created equal. Each garage has its own unique set of storage requirements, and that's why our team works closely with each client to understand their specific needs and preferences. We take great pride in delivering custom solutions that exceed industry standards and leave our clients thrilled with the results.
Our cabinets come in a variety of colors and configurations, ensuring that we can find the perfect match for any garage. And with our slatwall system, we offer endless organization options with hooks, baskets, and more.
Experience the Difference of Vertical Integration
We take pride in being a team of experts who are dedicated to delivering excellence in every aspect of garage organization. From the initial consultation to the installation process, GarageExperts® of Cincinnati ensures that every detail is taken care of.
We believe in the quality of our storage solutions so strongly that we offer lifetime warranties on them. With our vertical integration, we can control every aspect of the process, ensuring that you receive a superior-quality storage solution that will last a lifetime.
Here's what makes us different:
All of our cabinets are CARB-compliant, and our wood is sourced from replenishable North American forests, minimizing our environmental impact. We use Computer Numerical Control (CNC) machinery to cut our wood panels ensuring a perfect fit and finish.

Using the GarageExperts® proprietary design software, our team at GarageExperts® of Cincinnati can create a 3-D image of your garage and design custom cabinets. By using this software, you can manipulate the design and colors in real time, so you can see how your garage will look before it is installed.
Our team of experts is dedicated to elevating your garage to the next level. So why settle for anything less than superior solutions and unparalleled expertise? Trust GarageExperts® of Cincinnati to transform your garage into the ultimate storage paradise.
Why Choose GarageExperts® of Cincinnati
Partnering with GarageExperts® of Cincinnati for your garage storage solutions offers a myriad of benefits that not only maximize your space but also enhance the overall functionality and aesthetic of your garage. Here's why you should consider us:
Lifetime Warranty: We stand by the quality of our products. That's why we offer a lifetime warranty on our storage solutions, giving you peace of mind knowing that we've got you covered.
Punctuality You Can Count On: Your time is valuable, and we respect that. Our team always strives to be punctual, ensuring project timelines are met without compromising on the quality of our work.
Free In-home Estimates: We provide free in-home estimates, allowing you to understand the cost implications before embarking on the project. This transparency helps in planning and budgeting, eliminating any hidden surprises along the way.
GarageExperts® of Cincinnati is committed to delivering exceptional service and superior garage storage solutions. Partner with us and experience the GarageExperts® difference!
Experience the best in garage organization with our cabinets and slatwall garage storage solutions! Call (513) 715-4472 today or request your free estimate online.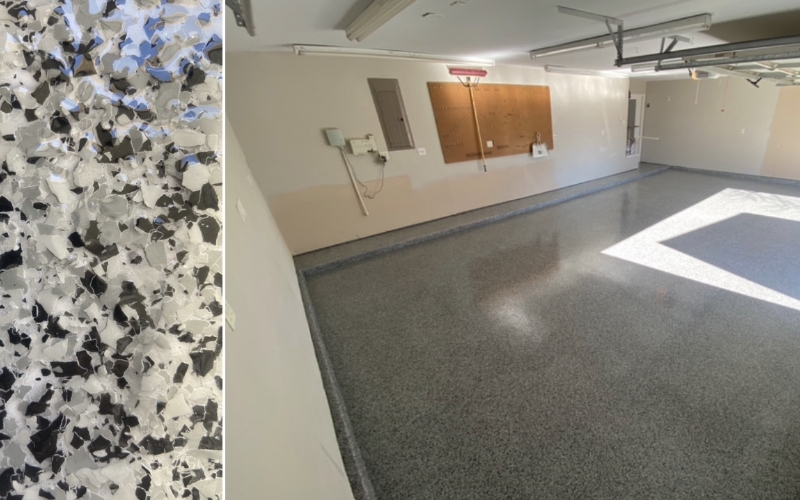 "

"The guys were great and I love it. Can't wait to tell everyone who did it. We are the first in the neighborhood to do it. "

"

Emma P.

"

Recommend that you also call and have your garage transformed.

"

Joseph H. Mason,Oh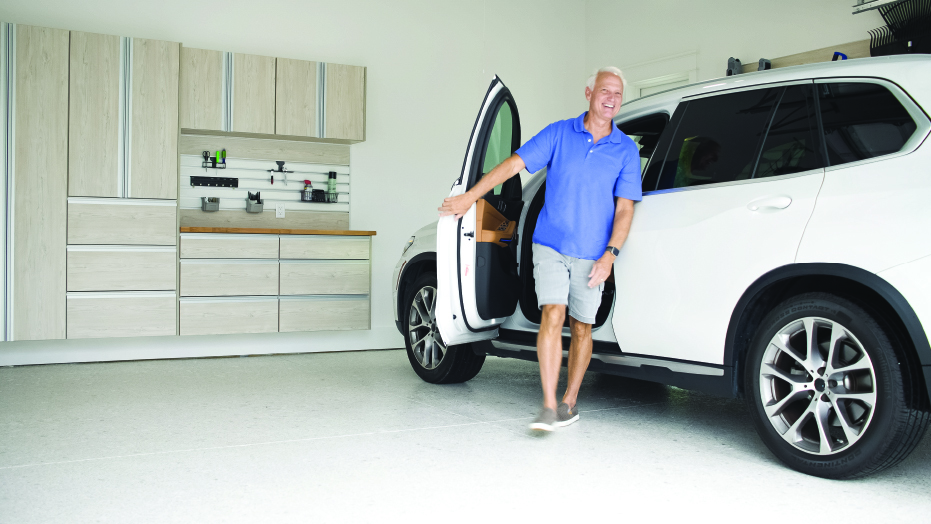 Committed To You
We believe in providing the highest
standard of service
In-Home Estimate Is Always Free

Time Is Valuable So We Arrive On Time

Always Get Upfront Pricing

Products Are Guaranteed For Life