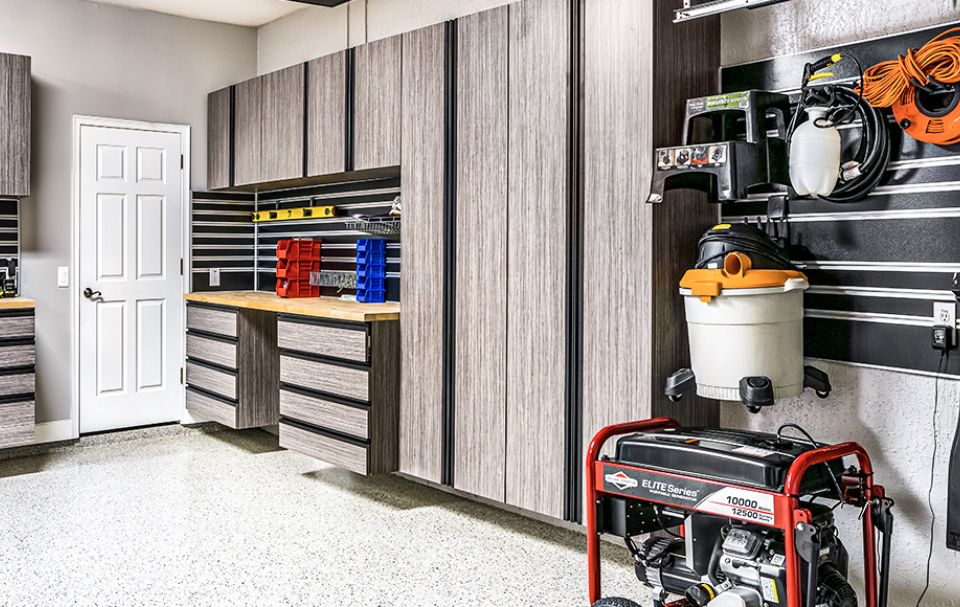 Epoxy & Polyaspartic Garage Floor Coatings in Greater Colchester
Durable Products, Lifetime Warranties
It's time to push dusty, cracked concrete aside and make way for beautiful, functional floors. GarageExperts® of Greater Colchester can transform your concrete floor with our Garage FX® epoxy and polyaspartic flooring.
If the flooring isn't enough, we have custom cabinet and slatwall organization systems that maximize your storage potential. We design a storage solution fit to your needs and turn clutter into organization. It's time to free up your space and get organized.
We have worked with Greater Colchester retail locations, car dealerships, fitness centers, and auto repair shops, to provide maintenance-free concrete flooring solutions. GarageExperts® of Greater Colchester is a locally owned and operated business with the support of a national brand.
Book your free on-site estimate with our team to see what we can do to elevate the look and performance of your space!
Elevate Your Space with our Industrial-Grade Garage FX® Floor Coatings!
Flooring contributes the look and feel of a space. From auto shops to storefronts to industrial warehouses, our Garage FX® epoxy and polyaspartic floor coatings are industrial-grade products that stand up to any environment—residential, commercial, or industrial. Our proprietary fusing epoxy primer is the foundation of every Garage FX® installation. By building a bond with the concrete that has up to three times stronger adhesion than other epoxies, you won't have to worry about the floor coating peeling or chipping over time. Our polyaspartic topcoat seals the system, creating a thick, ultra-glossy finish that will shine for years while standing up to the daily wear and tear of the toughest environments!
With over 140 colors and variations to choose from, you can match your style while you elevate the look of your space. Our Garage FX® flooring system is the ideal flooring solution, giving our customers the best of both worlds by combining the strengths of epoxy and polyaspartic coatings. With thousands of square feet installed, GarageExperts® of Greater Colchester can help you transform your space in as little as one day!
If you're finally ready to incorporate efficiency, organization, and practicality into your garage or basement, trust GarageExperts® of Greater Colchester.
The Benefits of Our Epoxy and Polyaspartic Flooring
At GarageExperts® of Greater Colchester, our innovative epoxy and polyaspartic flooring system is designed to transform your ordinary flooring into an extraordinary space that exceeds your expectations. With a wide range of benefits, Garage FX® system offers the perfect solution for both homeowners and businesses looking to enhance the functionality and appearance of their space.
Some of the benefits of using epoxy and polyaspartic floor coating include:
Durability

Chemical Resistance

Aesthetic Appeal

Easy Maintenance

Improved Safety

Cost-Effective

Resistant to staining, peeling, and chipping

Environmental-Friendly
Whether you have a garage, residential property, commercial establishment, or industrial facility, our epoxy and polyaspartic flooring solution caters to all. Trust GarageExperts® of Greater Colchester to provide you with an exceptional flooring solution that transforms your space and leaves a lasting impression.
Experience the difference of our epoxy and polaspartic garage floor coatings today! Call (860) 356-3795 or request a free on-site estimate to get started today!
How long does it take to install an epoxy and polyaspartic garage floor?
Transform your garage floor into a stunning, durable, and easy-to-maintain surface with an epoxy and polyaspartic garage floor. Whether you're looking to enhance the aesthetics of your space or increase its functionality, epoxy and polyaspartic flooring offers a versatile solution that combines style and strength.
General Timeline for Epoxy and Polyaspartic Garage Flooring
Preparation: This stage involves cleaning and preparing the garage floor, which includes removing any existing coatings, repairing cracks or damage, and ensuring the surface is clean and dry. This step can typically take a day or longer, depending on the condition of the floor.
Garage FX® epoxy and polyaspartic floor coating application: Our expert team preps the concrete, applies our exclusive fusing epoxy primer for unmatched adhesion, adds personalized style with decorative flakes, and seals it all with a durable polyaspartic topcoat for a stunning, long-lasting, and glossy garage floor.
Curing time: After the floor coating is applied, it needs time to cure and harden. The curing time can vary depending on the specific product, but it typically ranges from 12 to 24 hours for foot traffic and longer for heavy objects or vehicle use.
It's important to note that these timeframes are approximate and can vary based on the specific epoxy and polyaspartic product, environmental conditions (such as temperature and humidity), and any additional steps or customization involved in the process. Reach out to GarageExperts® of Greater Colchester for a complimentary estimate and let our expert team guide you through the process, answering all your questions along the way..

Enhance your garage with epoxy and polyaspartic flooring in Greater Colchester. Contact us at (860) 356-3795 or reach out to us online for a complimentary estimate and take the first step towards creating a visually stunning and durable garage space that exceeds your expectations.
Our Epoxy and Polyaspartic Garage Flooring Installation Process
At GarageExperts®, we pride ourselves on providing a seamless and efficient process for transforming your garage floor with our high-quality garage epoxy and polyaspartic flooring.
Our garage flooring experts are here to help you every step of the way, ensuring a fast and effective installation process. With our team, you can have peace of mind knowing that your floors are in capable hands.
Here's a step-by-step breakdown of how we do it:
Step 1 - We begin by thoroughly preparing your concrete surface.
Step 2 - Next, we roll out our Garage FX® epoxy primer. This specialized primer fuses directly into the concrete, forming a strong bond that won't peel or lift over time. The epoxy primer serves as a solid foundation for the subsequent layers, enhancing the overall durability of the garage floor.
Step 3 - To add a touch of customization and style to your garage, we broadcast your choice of decorative flakes across the entire floor.
Step 4: In the final step, we apply a highly durable and abrasion-resistant Garage FX® polyaspartic topcoat.
Take the first step toward transforming your garage floor today. Contact GarageExperts® in Greater Colchester, CT, and let our team of professionals create a fast, easy, and stunning flooring solution for you!
How Long Does Epoxy and Polyaspartic Garage Flooring Last?
Epoxy and polyaspartic floor coatings are known for being durable and lasting a long time. With proper care, they can last anywhere from 10 to 20 years, possibly longer. Its lifespan will depend on how well the coating was applied, the environment and maintenance. High-quality floor coatings are strongly bonded to the underlying substrate, which helps reduce cracking and erosion over time. With regular cleaning and occasional resealing, your epoxy and polyaspartic flooring will last even longer!
Is it Worth It to Get Epoxy and Polyaspartic Garage Flooring?
Yes! Garage floor coatings prove to be a great long-term investment. These floor coatings are robust and long-lasting. You won't have to pay for repairs or replacements nearly as often as you would with other flooring types. You can also customize them to your personal style with different colors, designs, and finishes. At GarageExperts of Greater Colchester, our GarageFX® flooring systems provide all of these benefits. Our epoxy and polyaspartic floor coatings are available in over 140 colors and can include decorative flakes! Plus, our friendly team will deliver flawless floor coating application.
Upgrade your garage with sleek and durable epoxy and polyaspartic flooring today! Dial (860) 356-3795 or contact us online for garage epoxy and polyapartic flooring near you!
How long does it take for epoxy floor coating to dry?
Epoxy floor coatings typically take between 12 and 24 hours to dry completely. Depending on the temperature, humidity and thickness of the coating, drying time can vary greatly. For best results, it is recommended that you wait at least 24 hours before walking or driving on an epoxy coated surface. Additionally, if a second coat of epoxy is applied over the first one then it may take up to 48-72 hours for both layers to fully cure before use can be resumed.
Take Control of Your Garage Organization
Tired of the cluttered mess taking over your garage? Our storage solutions can help! GarageExperts® of Greater Colchester offers custom cabinet and organizational solutions that are customized to fit your storage needs and lifestyle. By turning empty walls into useable space, we can help you maximize your storage capacity and free your floor from clutter. With a variety of colors and styles to choose from, you can design a solution that matches your new floor and aesthetic. It's time to turn your garage into a beautiful, functional space.
Give us a call at (860) 356-3795 to learn more about what we can do to make your dream garage a reality!
Continue Reading
Read Less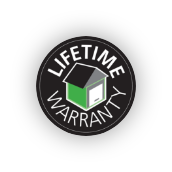 Service With A
Lifetime Warranty
We are so confident in the quality of our Garage FX Flooring Systems and storage solutions that we back them with a lifetime warranty.
Industrial Or Home Installation
GarageExperts® floor coatings are industrial strength yet designed for any type of concrete floor.
Hover over our top rated flooring options to see how they might look in your space.
Unclutter Your Space
Make the most of your space with customizable storage solutions from GarageExperts®.
Hover over our top rated cabinet options to see how they might look in your space.
American Made

Stronger Than
Concrete

No Peeling, Chipping, Or Staining

Resistant to Abrasions, Chemicals, and UV Rays

Over 140 Colors to Choose From
Get Ideas From Our Recent Work
Jan 23, 2021

Residential Garage Epoxy Flooring in Pomphret, Ct

Nov 3, 2020

Residential Garage Epoxy Flooring in Trumbull, Ct

Apr 22, 2020

Residential Garage Epoxy Flooring in Ledyard, Ct