Meet Chris
Meet the Owner of GarageExperts® of Colchester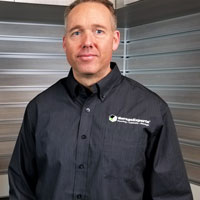 Chris Mefferd is a lifelong Connecticut resident and owner of Garage experts of Colchester, CT. Chris has 23 years of experience in law enforcement as a police officer and supervisor. He has always wanted to start his own business and was fortunate enough to discover GarageExperts® through a family friend and Franchisee, Bill Pollock, of GarageExperts® in Sarasota, Florida.
When called upon to address your flooring and storage needs, you will be dealing with someone who has dedicated half of his life to public service. Chris genuinely cares about providing you with the best possible experience with the backing of a strong national brand.
GarageExperts® of Colchester is locally owned and operated and prides itself by using the finest materials made here in the USA. Free estimates will be provided on site, so please give Chris a call at (860) 356-3795 to make an appointment and get started in transforming your garage into an attractive and functional extension of your living space.