Garage Storage
Garage Storage Solutions in Denver, CO
Enjoy A Clutter-Free and Organized Garage
Is your garage overflowing with boxes, tools, and miscellaneous items that haven't been used in years, we've all been there. It's frustrating to constantly dig through the mess to find what you need, and it can make even the smallest tasks feel daunting. But with GarageExperts® of The Denver Metro's premium slatwall systems and cabinets, you can finally say goodbye to all that clutter.
Our customized solutions are designed to maximize your storage space, making room for your car and all of your belongings. With everything organized and easily accessible, you can finally reclaim your garage as a functional space.
Unlock your garage's full potential in Denver, CO. Request a quote online or call (720) 650-0249 to explore GarageExperts® of The Denver Metro's garage storage solutions now!
Custom Cabinets & Slatwall In Denver
When it comes to garage organization, one size does not fit all. That's where GarageExperts® of The Denver Metro comes in. We take pride in offering customized storage solutions that are tailored to your unique needs and preferences. Whether you have a hobby that requires specialized equipment or you need to store a collection of athletic gear, we have a cabinet configuration that will meet your needs.
Our team of experts will work closely with you to choose the perfect cabinets that not only optimize your garage space but also match your style. With various colors and configurations available, the possibilities are endless. Additionally, our slatwall comes in matching colors and provides ample options, whether you need baskets, hooks, or more. With GarageExperts® of The Denver Metro's storage solutions, it's easy to maximize your space and keep your garage organized and clutter-free.
Benefits Of Our Custom Garage Storage
Adding custom garage storage to your garage can transform your space into a functional, organized, and efficient area for work, storage, and even recreation. GarageExperts® of The Denver Metro's garage storage solutions offer a plethora of benefits with their customizable solutions:
Maximized Space: Our garage storage solutions are designed to make the most out of your available space. No matter the size of your garage, we have a solution that will maximize its potential.
Organization: Say goodbye to cluttered garages. With our customized storage solutions, you will always know where your belongings are, making them easily accessible whenever you need them.
Customization: Every garage is unique, and so are your storage needs. GarageExperts® of The Denver Metro provides custom-made storage solutions tailored specifically to your needs and the dimensions of your garage.
Aesthetic Appeal: Our cabinets and slatwall organization systems come in various colors and configurations. Whether you prefer a modern, minimalistic look or something more traditional, we have options that suit your style and preferences.
Quality and Durability: GarageExperts® of The Denver Metro is committed to providing premium services and products. Our cabinets are CARB-compliant and made from wood sourced from replenishable North American forests. The use of CNC machinery ensures precise cuts and perfect fit and finish for our wood panels.
By adding custom garage storage solutions from GarageExperts® of The Denver Metro, you're not just investing in your garage - you're investing in a clutter-free, organized lifestyle. Transform your garage into a space that works for you.
Why Choose GarageExperts® of The Denver Metro
If you're looking for the perfect solution to your garage storage needs, look no further than GarageExperts® of The Denver Metro. With a reputation for excellence in the industry, our team has the knowledge and experience necessary to help you create the customized storage space you've always dreamed of. When you work with us you get:
Lifetime Warranty: One of the most significant advantages is the lifetime warranty that comes with our products and services. This means you can invest in your garage storage solutions with peace of mind, knowing that any issues or defects will be taken care of.
Vertical Integration: GarageExperts® of The Denver Metro operates on a vertical integration model, which means we handle every aspect of your garage transformation, from design to installation. This ensures consistent quality across all processes.
Expertise: Our team has years of experience in the field, equipping us with the knowledge and skills to deliver top-notch results. GarageExperts® of The Denver Metro's team of professionals is trained to provide the best solutions tailored to your specific needs and preferences.
Free In-Home Estimates: Before you commit to any project, our team at GarageExperts® of The Denver Metro offers free in-home estimates. This allows you to understand the scope of the work, the potential cost, and how the finished project will look, all without any initial financial commitment.
On-Time for Appointment: We ensure punctuality for all appointments, whether it's an initial consultation, design review, or installation process. This commitment to timeliness means your project stays on schedule, reducing any potential disruption to your routine.
Don't settle for a cluttered, disorganized garage - contact GarageExperts® of The Denver Metro today to take your storage space to the next level!
Maximize your garage space with GarageExperts® of The Denver Metro. Request an estimate online or call (720) 650-0249 and unlock your garage's potential.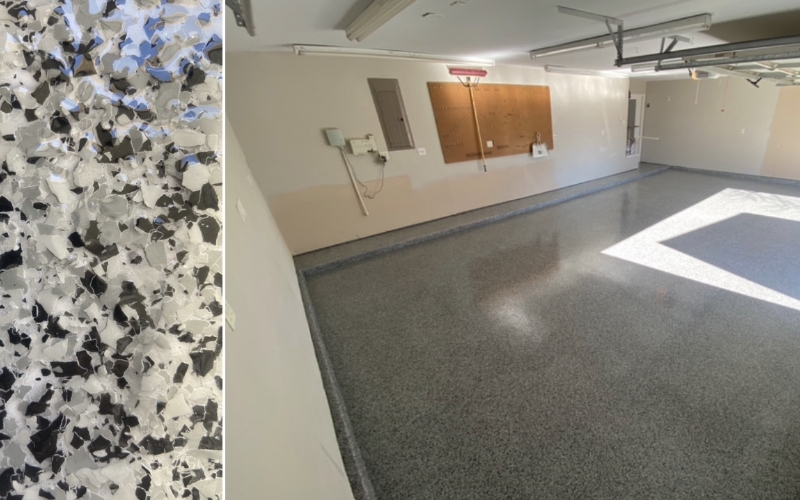 "We feel we got a very great value for our dollar."

Complete Garage Makeover

"Mark is dependable and honest and does excellent work."

Charles Stuart

"Love my garage!!"

Jamie B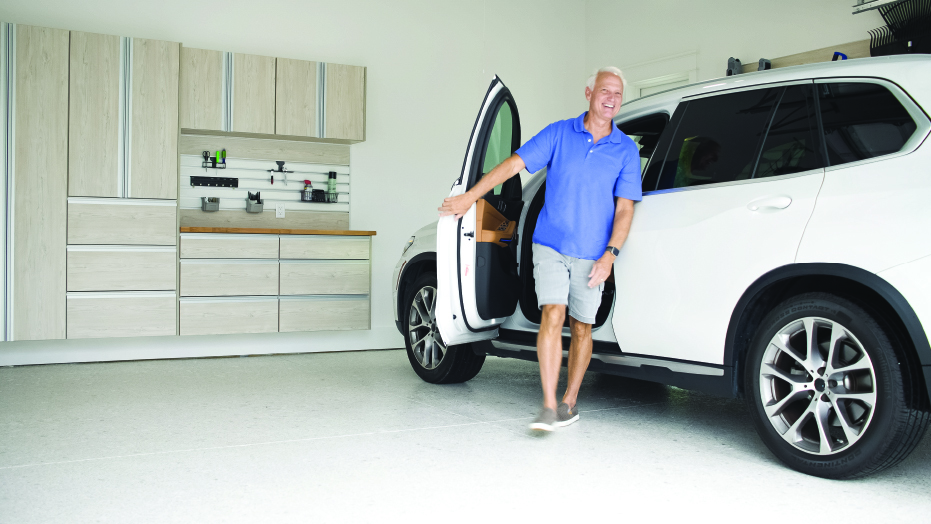 Committed To You
We believe in providing the highest
standard of service
In-Home Estimate Is Always Free

Time Is Valuable So We Arrive On Time

Always Get Upfront Pricing

Products Are Guaranteed For Life