Southport
Garage Floor Coatings in Southport, NC
Epoxy & Polyaspartic Flooring, Custom Organization, & More for Your Garage
When it's time for a garage upgrade, it can be hard to know when to start. The answer is: with GarageExperts® of Eastern North Carolina! Our experienced team can provide Southport garage floor coatings, custom organization systems, and more you need to create a beautiful, functional space. Whether it's for your home, business, or industrial building, we have everything you need.
Ready to see how we can transform your garage? Request a free estimate today!
Explore Our Durable Floor Coating for Your Concrete
Don't let your garage floor stains and cracks define your space. Garage FX® flooring is a durable and easy-to-clean floor coating created from epoxy and polyaspartic that will transform your old concrete into something you can be proud of. Not only does it look great, but it also:
Relies on a fusing technology for an adhesion three times stronger than other epoxy flooring
Provides ultimate protection from chips, scratches, stains, UV ray damage, and more
Comes in more than 140 colors, offering you plenty of options to choose from
Ensures long-lasting protection for your garage floor, backed with a lifetime warranty
Refrain from DIY garage floor coatings. Instead, choose an experienced team with a trusted product and application process. This will give your garage floors the best results!
Custom Garage Organization Systems for Whatever You Store
Whether you store tools, gardening equipment, cars, or other items in your garage, our local Southport team can provide the custom garage organization solutions it needs! From premium-grade slatwall systems to lockable garage cabinets, you will enjoy easy and organized storage to help you get more out of your space.
Schedule a Free Estimate for Your Garage Upgrade in Southport
We take great pride in providing outstanding garage solutions to homeowners and businesses in Southport and Eastern North Carolina. Our commitment extends to residents and businesses in the vibrant neighborhoods of Harbor Oaks, Barnes Bluff, The Hammocks, and Downtown Southport. Whether you require flooring enhancements or organizational expertise, we are here to cater to your unique needs!
Be sure to explore our customer review page and gallery of recent garage makeovers in Southport to get a better sense of the great work that we can do for you. Then, contact us today to schedule your free estimate and start transforming your garage!
Call us at (910) 375-5050 or complete a contact form today to schedule a free estimate for your custom garage upgrade!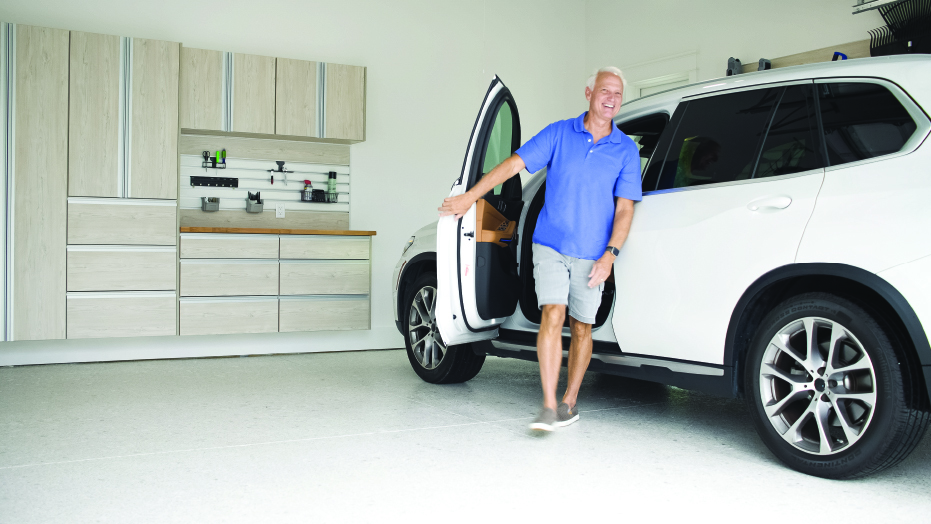 Committed To You
We believe in providing the highest
standard of service
In-Home Estimate Is Always Free

Time Is Valuable So We Arrive On Time

Always Get Upfront Pricing

Products Are Guaranteed For Life