Garage Slatwall
Garage Slatwall Systems In Merrimack Valley
Maximize Your Garage Space with Our Custom Slatwall Systems
If you have a lot of stuff in your garage, you know how overwhelming it can be to find a place for everything. But fear not, because GarageExperts® of Merrimack Valley has the storage solution you need. Our customizable slatwall systems will revolutionize the way you organize your garage. With accessories like hooks and baskets, you'll be able to store everything from gardening tools to bicycles with ease.
No more rooting through piles of equipment or searching for lost items. Our expert team in Merrimack Valley will work with you to create a storage plan that fits your specific needs. So, if you're ready to take control of your garage and get back on track, reach out to GarageExperts® of Merrimack Valley today.
Ready to transform your garage in Merrimack Valley? Invest in our custom slatwall systems today. Call (603) 556-8882 or reach out online for a free estimate.
Slatwall systems are useful for organizing items such as:
Gardening equipment
Sports equipment
Tools
Outdoor gear
Auto parts
Kids toys
Bikes
And more!
Benefits of Our Slatwall Systems
GarageExperts® of Merrimack Valley's garage storage solutions are a game-changer for homeowners, providing an array of benefits that transform your garage into a functional, organized space. Our custom slatwall systems are tailored to meet your specific needs and maximize your garage space. Here's why you should consider our storage solutions:
Customization: Our cabinets and slatwall systems are not one-size-fits-all. They're custom-made to fit your garage perfectly. Whether you have a small space or an expansive garage, we design storage solutions that match your needs and preferences.
Maximized Space: With our garage slatwall systems, you'll make the most out of every inch of your garage. Our solutions allow you to store items vertically, freeing up valuable floor space and making it easier to find what you need when you need it.
Easy Access: Say goodbye to rummaging through cluttered shelves or messy piles. Our garage slatwall helps you reach everything more easily, saving you time and effort. Tools, sports equipment, gardening supplies – everything has its place on our slatwall system.
Clutter-Free Environment: Our storage solutions help you maintain a tidy, clutter-free garage and workspace. An organized environment can boost productivity and reduce stress, whether you're working on a DIY project or simply parking your car.
With our slatwall systems at GarageExperts® of Merrimack Valley, you're not just getting a product, you're investing in a solution that brings order, convenience, and style to your garage.
Don't settle for a cluttered garage. Choose our custom slatwall solutions in Merrimack Valley for a cleaner, more efficient workspace. Request an estimate online or call (603) 556-8882 to learn more.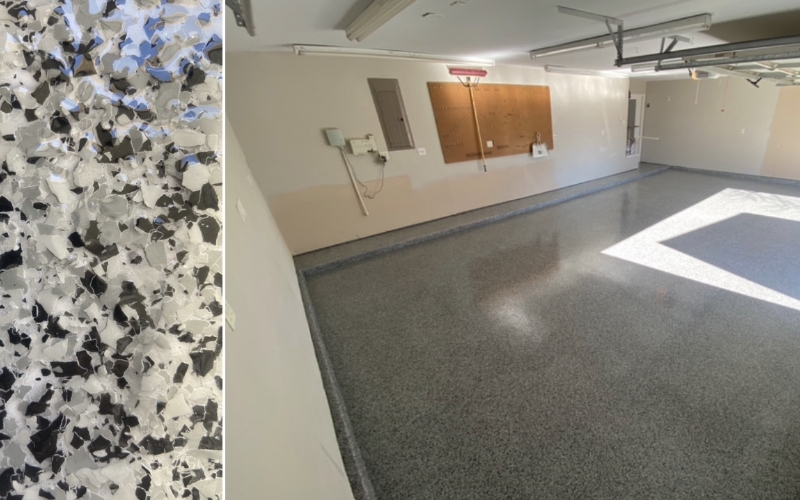 "Hello Steve, my floor looks so great I am thinking I might want to do two cabinets and maybe an overhead....."

Christine H Manchester

"Steve and crew are very professional, courteous and prompt."

Mike

"I very much like the look of the finished job and I have given your card or information to others that were interested"

Ginna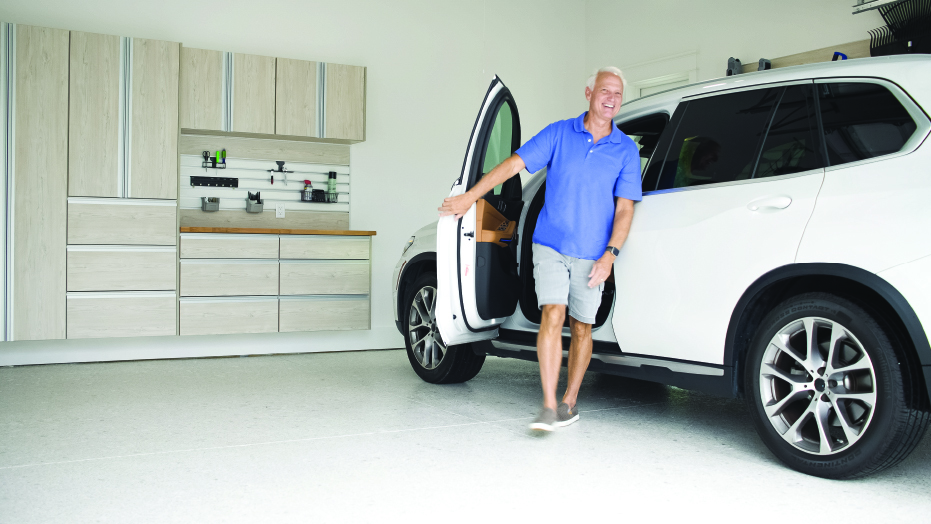 Committed To You
We believe in providing the highest
standard of service
In-Home Estimate Is Always Free

Time Is Valuable So We Arrive On Time

Always Get Upfront Pricing

Products Are Guaranteed For Life