Meet Sean
Meet the Owner of GarageExperts® of San Diego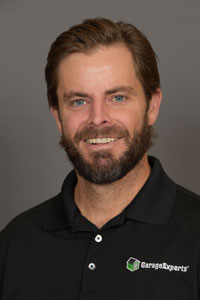 Thank you for visiting GarageExperts® of San Diego! Owner Sean Wischmeyer resides in San Diego with his two daughters, Lily and Nora.
Sean, a native San Diegan and graduate of the University of California, Santa Barbara has spent nearly 20 years in the customer service industry. He most recently worked as the Head Project Manager of an established concrete construction company in San Diego.
Sean decided to start GarageExperts® because he saw a need for garage organization and customization in their area. With limited space in San Diego, customers need solutions that are efficient and space-saving.
Sean and his team focus on delivering a customer-centric experience. They pride themselves in helping others achieve their dream garage and they truly take the time to listen to their customer and ensure a seamless customer experience from start to finish.