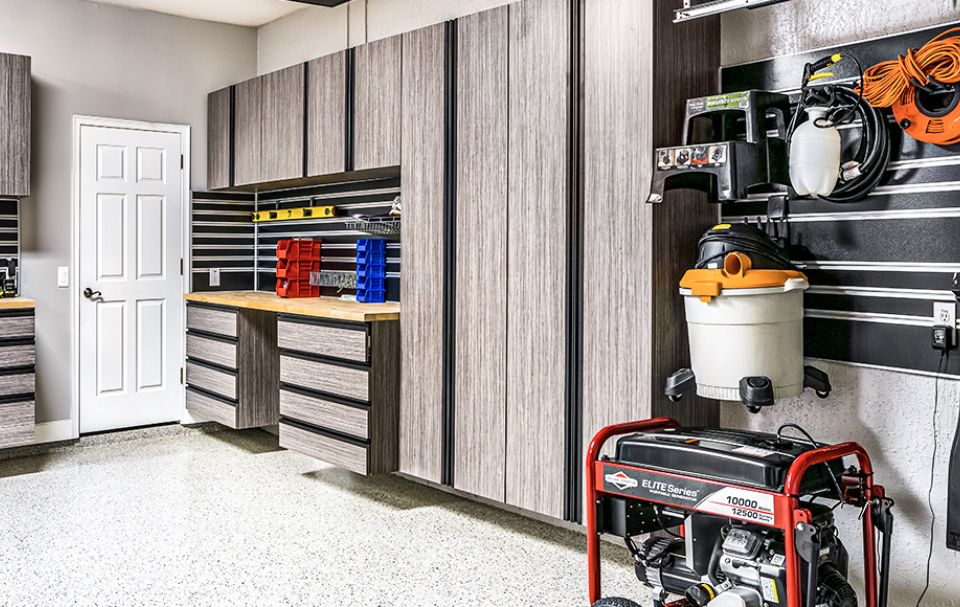 Epoxy & Polyaspartic Garage Floor Coatings in South Nashville
Garage Flooring and Storage in South Nashville
GarageExperts® of South Nashville is your trusted source for epoxy and polyaspartic floor coatings, garage cabinets, and other custom organization solutions in Brentwood, Murfreesboro, and the South Nashville Area.
A well-designed and organized garage is an important part of any home. We offer a wide range of services that can transform your old space into something special. Whether you need help with a full remodel or just want to update the look and feel with new floor coatings or cabinets, our team is ready to assist you.
Our highly trained professionals specialize in enhancing garages and other spaces with the latest epoxy and polyaspartic coating technology. With our epoxy coatings, you can enjoy durable floors that come in numerous colors and patterns. Not only will your floors be beautiful but also long-lasting, durable, and extremely easy to clean and maintain.
Why Choose Epoxy and Polyaspartic Floor Coating
Epoxy and polyaspartic floors are great for residential, industrial, and commercial applications. Our proprietary Garage FX® flooring uses fusing technology to bond deep within the concrete surface, eliminating peeling, cracking, and chipping. Whether you want your Brentwood garage floor to impress your guests, or you need a sturdy solution for your business, Garage FX® is the answer.
The Benefits of Garage FX® Epoxy and Polyaspartic Garage Floor Coatings
Our Garage FX® Epoxy and Polyaspartic garage floor coating offers a variety of benefits for home and business owners looking to improve the look, feel, and overall value of their garage. Our garage flooring system is designed to be durable, attractive, and easy to maintain. When considering which type of garage flooring is best suited for your needs, here are some key benefits that our proprietary Garage FX® epoxy and polyaspartic flooring has to offer:
Durability: Garage FX® flooring is extremely durable compared to other types of garage floor coatings on the market. It provides superior protection against damage caused by road salt or chemical spills as well as everyday wear-and-tear from foot traffic or vehicle tires. The long lasting nature of these surfaces extends the life expectancy of any concrete slab while also providing an aesthetically pleasing finish that won't dull over time due to sun exposure or fading. Garage FX® flooring is also backed by a lifetime warranty, so you can rest assured that your garage will look and feel great for years to come.
Easy Maintenance: Another factor that makes Garage FX® epoxy and polyaspartic flooring a great option for garage floors is how easy it is to clean and maintain. Spilled oil or grease can be quickly wiped off without causing damage or discoloration beneath the surface coating. Plus, the coating is resistant to staining, which helps keep your garage looking great for years to come.
Fast Installation: Our expert garage flooring experts can install Garage FX® flooring with minimal preparation required. That means that it can be installed in as little as one day, and makes it a great choice for homeowners and business owners who want a simple solution that can be completed quickly so they can get back to using their space.
Overall, choosing Garage FX® epoxy and polyaspartic flooring is an excellent way to enhance your garage space while also providing enhanced protection from wear and tear as well as easy maintenance. Whether you're looking for improved aesthetics or increased durability, Garage FX® floor coatings can help you achieve both goals in no time at all.
Custom Garage Storage Solutions in
Brentwood

, TN

If you are looking for more storage space in your garage, our experts can also install custom cabinets and slatwall organizational systems. Our experienced designers will work closely with you to create the perfect solution for your needs while staying within budget. Plus, all of our products are made from high quality American-made materials, so they look great and will last for years to come.

At GarageExperts® of South Nashville, we make it easy for you to get the garage you've been dreaming of. Contact us online or call (615) 265-6632 today for more information on how we can make your space look better than ever before!
Continue Reading
Read Less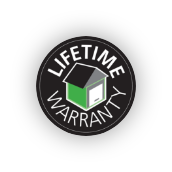 Service With A
Lifetime Warranty
We are so confident in the quality of our Garage FX Flooring Systems and storage solutions that we back them with a lifetime warranty.
Industrial Or Home Installation
GarageExperts® floor coatings are industrial strength yet designed for any type of concrete floor.
Hover over our top rated flooring options to see how they might look in your space.
Unclutter Your Space
Make the most of your space with customizable storage solutions from GarageExperts®.
Hover over our top rated cabinet options to see how they might look in your space.
What Makes Garage FX® Epoxy & Polyaspartic
Technology Superior For Your Garage
American Made

Stronger Than
Concrete

No Peeling, Chipping, Or Staining

Resistant to Abrasions, Chemicals, and UV Rays

Over 140 Colors to Choose From
Get Ideas From Our Recent Work
Oct 31, 2023

Residential Garage Epoxy Flooring in Mt Juliet, Tenn

Oct 31, 2023

Residential Garage Epoxy Flooring in Mt Juliet, Tenn

Oct 31, 2023

Residential Garage Epoxy Flooring in Mt Juliet, Tenn