Garage Storage
Garage Storage in Southern Illinois
Custom Garage Storage Experts Near You
If you're tired of playing hide-and-seek every time you enter the garage, it's time to take control of your space. At GarageExperts® of Southern Illinois, we're passionate about helping you transform your garage into a tidy and organized space with garage storage.
Our premium slatwall systems and custom cabinets offer fully customized solutions that can help you store everything exactly where it belongs. Once you start using our storage solutions, you'll be amazed at how much space you can save and how easily you can find what you need. Cut the stress out of your daily life and say hello to a garage that works for you with GarageExperts® of Southern Illinois.
Maximize your garage space in Southern Illinois with our durable solutions. Enjoy an organized garage with our lifetime warranty. Call (618) 205-9191 or request an estimate online.
Custom Cabinets & Slatwall in Southern Illinois
At GarageExperts® of Southern Illinois, we know that every garage is unique, and that's why we offer custom storage solutions to meet the specific needs of your space. Whether you have a compact one-car garage or a sprawling three-car garage, we have a wide range of cabinet colors and configurations to choose from, so you can create a storage system that reflects your style.
And with our slatwall systems and accessories such as baskets and hooks, you can add even more storage to keep your belongings organized. From tools to sports equipment to seasonal decorations, we have a solution to make your garage work for you.
Experience The Difference of Our Vertical Integration
Our focus at GarageExperts® of Southern Illinois is on offering custom storage solutions that fit your specific needs, and we go to great lengths to ensure that our products are of the highest quality. We're able to do this thanks to our vertical integration, which means we have complete control over the manufacturing process. From using wood only from replenishable forests in North America, to employing cutting-edge CNC technology to cut each and every piece, every element of our manufacturing process is designed to produce products that are nothing but the best.
For our clients, this means that they can expect custom cabinets and other storage solutions that are not only efficient but also attractive. We also help you visualize your garage designs with the help of our 3-D images that you can manipulate in real time. Our local experts in Southern Illinois are dedicated to delivering results that exceed your expectations.
Why Partner With GarageExperts® of Southern Illinois
When it comes to optimizing your garage space, partnering with GarageExperts® of Southern Illinois is an excellent choice. Here's why:
Custom Solutions: We offer personalized storage solutions tailored to your unique needs. Whether you require cabinets for your gardening equipment or slatwall for your sports gear, we have the expertise to create a space that suits your lifestyle.
Lifetime Warranty: We stand by our products and their quality. That's why all of our garage storage solutions come with a lifetime warranty.
Free Estimates: At GarageExperts® of Southern Illinois, we believe in transparency. We offer free estimates for our services, providing you with a clear understanding of what you'll be paying for.
Backed by a National Brand: GarageExperts® of Southern Illinois is not just a local business. We're backed by a national brand with years of experience designing and building custom garage storage.
By choosing GarageExperts® of Southern Illinois, you're not just getting a service - you're investing in a solution that will last a lifetime. Our commitment to quality, combined with our expertise and customer-centric approach, makes us a trusted partner in transforming your garage into a functional, organized space.
Unleash the full potential of your Southern Illinois garage! Get a free estimate on our customizable storage solutions online or by calling (618) 205-9191.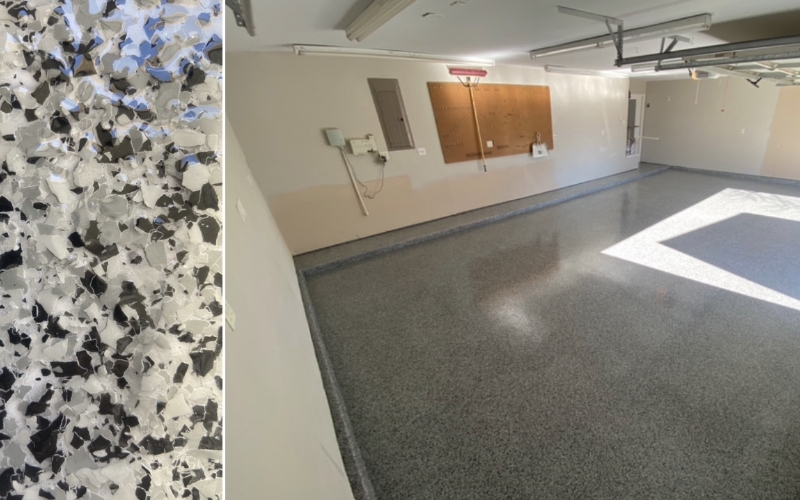 "John did an excellent job on our garage floor and cabinets."

Kristie W.

Belleville, IL

"Definitely would recommend garage experts!"

Maureen M.

"I was concerned about moving so much equipment out of my garage to do this floor,but after John completed another building I have I knew it was worth the effort."

Bill A.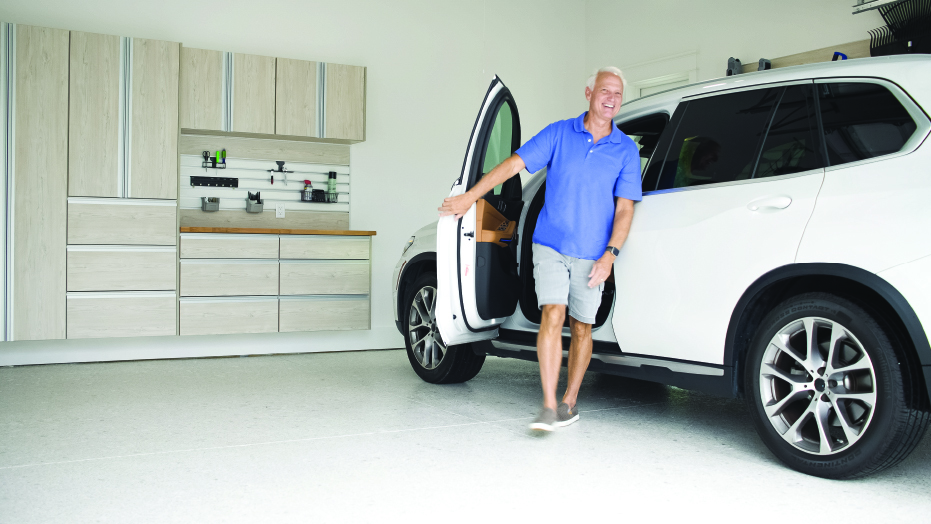 Committed To You
We believe in providing the highest
standard of service
In-Home Estimate Is Always Free

Time Is Valuable So We Arrive On Time

Always Get Upfront Pricing

Products Are Guaranteed For Life