Meet John
Meet the Owner of GarageExperts® of Southern Illinois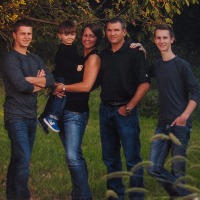 John Menendez was born in Granite City, IL, and now lives in Glen Carbon, IL with his wife Christy and family. After a 30 year career primarily managing the customer experience for large companies, John decided to start his own business. He chose GarageExperts as a way to bring his passion for problem solving, creativity, great customer service, and premium quality products, together in one company.
As a former CPA, John pays attention to all the details, and understands the importance of providing excellent value to customers. GarageExperts provides first-class products which bring true benefits to customers. Whether you are interested in a floor transformation, storage solutions, or a complete garage makeover, John and his team stand ready to help. You can expect to receive excellent customer service, and a final product which will enhance the beauty, functionality, and value of your home.
The GarageExperts brand stands for integrity, quality, and professionalism. These are the things which reflect John's approach to running GarageExperts. Call (618) 205-9191 today for a free on-site estimate.