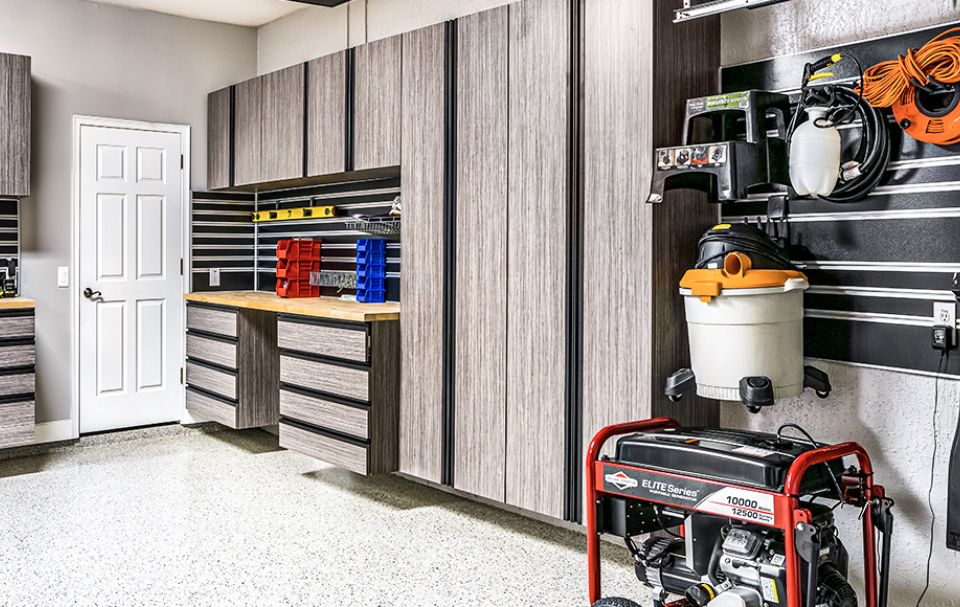 Epoxy & Polyaspartic Garage Floor Coatings in Southern Illinois
Custom Garage Flooring and Storage Solutions Built to Last
At GarageExperts® of Southern Illinois, we provide epoxy and polyaspartic concrete floor coatings that can take a concrete floor—indoor or outdoor—to the next level. Paired with our custom cabinet and storage solutions, we can help you transform a room into a beautiful, functional space. Best of all, our products are backed by a lifetime warranty and the reputable GarageExperts® brand.
Our solutions are durable, practical, and, most importantly, beautiful. We are here to help make sure your garage or basement looks great and fits your needs! With over 140 colors and design options to choose from, we can help you design a space that matches your style.
Reach out today to learn how GarageExperts® of Southern Illinois can help you transform your garage!
The Benefits of Garage FX® Epoxy and Polyaspartic Garage Flooring
Are you tired of your dull and uninspiring garage flooring? Look no further than GarageExperts® of Southern Illinois and our proprietary Garage FX® epoxy and polyaspartic flooring system. This innovative floor coating system will revolutionize your space, offering a multitude of benefits over traditional bare concrete flooring.
Some of the benefits of using our Garage FX® epoxy and polyaspartic floor coating include:
Durability. Our flooring system is exceptionally durable, built to withstand the test of time and resist wear and tear, ensuring long-lasting performance.
Stain, UV, and chemical resistant. Our epoxy and polyaspartic floor coatings are engineered to be resistant to damaging elements like stains, UV exposure, and chemical contact.
Aesthetic Appeal. With a selection of over 140 colors and variations, you can customize your flooring to perfectly match your style.
Easy Maintenance. Our flooring system is designed for easy maintenance, requiring minimal effort to keep it clean and looking its best.
Improved Traction. We offer the option to add a non-slip coating to our floor coatings, providing improved traction and reducing the risk of slips and falls. Enjoy a safer environment for you and your loved ones.
Resistant to peeling and chipping. Our epoxy and polyaspartic floor coating is specially formulated to resist peeling and chipping, ensuring your floors remain flawless and protected.
Whether you have a garage, residential property, commercial establishment, or industrial facility, our epoxy and polyaspartic floor coating solution is suitable for all environments. You can trust GarageExperts® of Southern Illinois to deliver an exceptional flooring solution that transforms your space and leaves a lasting impression on all who visit.
The Benefits of Enhanced Garage Storage in Southern Illinois
Dealing with a cluttered and disorganized garage can be a real hassle. But fret not, because at GarageExperts® of Southern Illinois, we have the perfect solution to turn your garage into an organized and functional space. Our customized garage cabinets, shelves, and slatwall systems are designed to keep your belongings safely stored and eliminate clutter.
Some other benefits of adding storage to your garage include:
More space for belongings: With our garage cabinets, you'll create additional room to store all your tools, decorations, and belongings. Say goodbye to cramped spaces and welcome a clutter-free garage.
Easier access to items: Our garage storage solutions make finding what you need a breeze. No more rummaging through piles of items.
Clutter-free workspace: A well-organized garage helps you maintain a clean and tidy workspace. With everything neatly stored away, you'll have more room to focus on your projects without distractions.
Improved safety: Our garage storage cabinets provide a secure space to store potentially hazardous items, keeping them out of reach of children and pets. Enjoy peace of mind knowing that your garage is a safer environment.
Maximized usage: Our garage organization systems optimize the use of space by allowing you to organize frequently used items for easy access. No more wasting time searching for tools or equipment when you need them the most.
If you want extra space, organizational potential and safety in your garage, GarageExperts® of Southern Illinois has the ideal garage organization solutions for you. Say hello to a well-organized and efficient garage that perfectly suits your needs. Don't wait any longer, let us transform your garage into the functional space you've always dreamed of!
Once you're ready to see all that GarageExperts® of Southern Illinois can do for your space, give us a call! We'll schedule a free on-site estimate to show you how we can transform your garage into a functional space.
Continue Reading
Read Less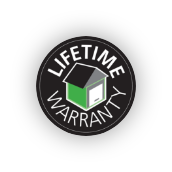 Service With A
Lifetime Warranty
We are so confident in the quality of our Garage FX Flooring Systems and storage solutions that we back them with a lifetime warranty.
Industrial Or Home Installation
GarageExperts® floor coatings are industrial strength yet designed for any type of concrete floor.
Hover over our top rated flooring options to see how they might look in your space.
Unclutter Your Space
Make the most of your space with customizable storage solutions from GarageExperts®.
Hover over our top rated cabinet options to see how they might look in your space.
American Made

Stronger Than
Concrete

No Peeling, Chipping, Or Staining

Resistant to Abrasions, Chemicals, and UV Rays

Over 140 Colors to Choose From
Get Ideas From Our Recent Work
Apr 12, 2020

Residential Garage Epoxy Flooring and Cabinet Storage Solution in Edwardsville, Il

Mar 22, 2020

Residential Garage Epoxy Flooring and Cabinet Storage Solution in St Louis, Mo

Oct 24, 2019

Residential Patio Epoxy Flooring in Wood River, Il