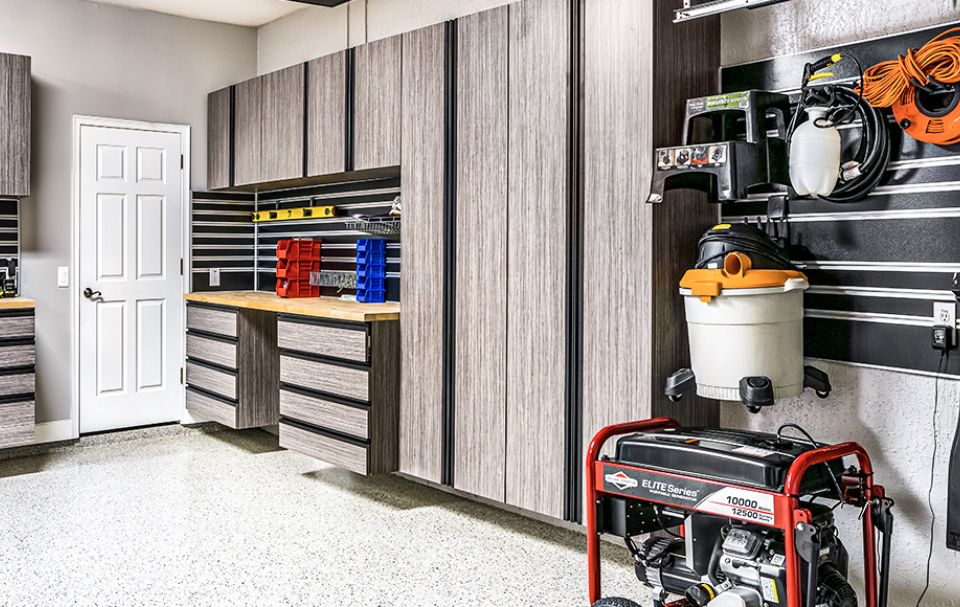 Polyaspartic & Epoxy Garage Floor Coatings in Tampa Bay
Garage Flooring Solutions That Last a Lifetime
Is it finally time to maximize your residential garage space? Or elevate the concrete flooring of your industrial or commercial space? No matter the goals you have for your space, GarageExperts® of Tampa Bay is here to help! Our team will work closely with you to design the perfect solution that helps you elevate the look and performance of your space.
From our polyaspartic and epoxy floor coating solutions to our custom storage systems, our locally owned and operated team relies on trusted systems that have been used nationally by GarageExperts® for decades in countless residential, commercial, and industrial spaces.
The Benefits of Garage FX® Epoxy and Polyaspartic Flooring
Transform your flooring with GarageExperts® of Tampa Bay and our cutting-edge Garage FX® epoxy and polyaspartic flooring system. Say goodbye to plain concrete floors and unlock a world of benefits that will elevate your space to new heights.
Here are just a few advantages of choosing our Garage FX® epoxy and polyaspartic floor coating:
Durability. Our flooring system is made to withstand the test of time, offering exceptional durability and resistance to wear and tear.
Stain, UV, and chemical resistant. Our coatings are specially formulated to resist stains, UV damage, and chemical exposure, ensuring your floors stay pristine.
Visual Appeal. With over 140 colors and variations to choose from, you can customize your flooring to match your style and enhance the visual appeal of your space.
Easy Maintenance. Our garage flooring system is designed for hassle-free maintenance, requiring minimal effort to keep it looking its best.
Improved Traction. We can incorporate a non-slip coating into our floor coatings, providing enhanced traction and reducing the risk of slips and falls.
Resistant to peeling and chipping. Our epoxy and polyaspartic floor coating is engineered to resist peeling and chipping, ensuring long-lasting protection for your floors.
Whether you have a garage, residential property, commercial establishment, or industrial facility, our epoxy and polyaspartic floor coating solution is versatile enough to suit any environment. Trust GarageExperts® of Tampa Bay to deliver an exceptional flooring solution that transforms your space and leaves a lasting impression.
The Benefits of Enhanced Garage Storage
Say farewell to a cluttered and chaotic garage with the help of GarageExperts® of Tampa Bay. Our customized garage cabinets and slatwall systems are the ultimate solution for organizing your space and securely storing your belongings.
Some other benefits of adding storage to your garage include:
More space for belongings: Our garage cabinets provide the extra room you need to store tools, decorations, and all your possessions. Say goodbye to cramped spaces and cluttered corners!
Easier access to items: With our garage storage solutions, finding what you need is a breeze. No more digging through piles of items. Everything is conveniently located and easily accessible, saving you time and frustration.
Clutter-free workspace: Our garage storage systems help you maintain a clean and tidy work area. By organizing your tools and equipment, you can focus on your tasks without the unnecessary distraction of searching for the tool you need.
Improved safety: Garage storage cabinets offer a secure place to store hazardous items, keeping them out of reach of children and pets. Enjoy a safer environment for everyone in your household.
Maximized usage: Our garage slatwall systems allow you to optimize your space by hanging frequently used items for quick and easy access.
No matter your requirements, GarageExperts® of Tampa Bay has the perfect garage organization solution for you. Get ready for a well-organized and efficient garage that caters to your needs. Take the first step today and contact us for a free on-site consultation.
Book your free on-site estimate to start designing!
Continue Reading
Read Less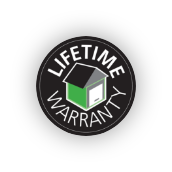 Service With A
Lifetime Warranty
We are so confident in the quality of our Garage FX Flooring Systems and storage solutions that we back them with a lifetime warranty.
Industrial Or Home Installation
GarageExperts® floor coatings are industrial strength yet designed for any type of concrete floor.
Hover over our top rated flooring options to see how they might look in your space.
Unclutter Your Space
Make the most of your space with customizable storage solutions from GarageExperts®.
Hover over our top rated cabinet options to see how they might look in your space.
American Made

Stronger Than
Concrete

No Peeling, Chipping, Or Staining

Resistant to Abrasions, Chemicals, and UV Rays

Over 140 Colors to Choose From
Get Ideas From Our Recent Work
Jun 17, 2022

Residential Garage Epoxy Flooring in Clearwater, Florida

Jun 17, 2022

Residential Garage Epoxy Flooring in Clearwater, Florida

Jun 17, 2022

Residential Garage Epoxy Flooring in Clearwater, Fl