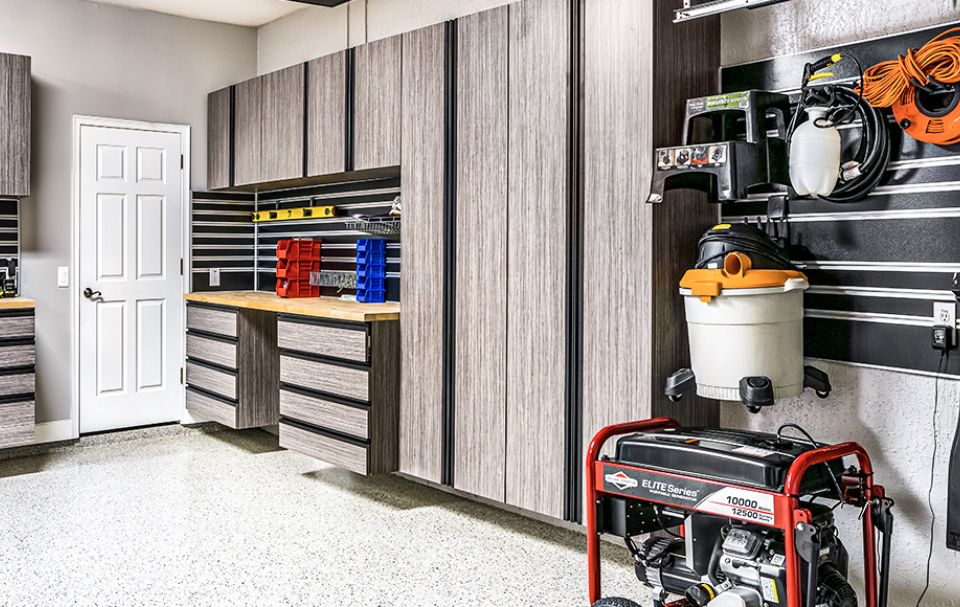 Epoxy & Polyaspartic Garage Floor Coating in Williamsburg, VA
Garage Flooring and Storage Solutions Built to Last a Lifetime
At GarageExperts® of Virginia Peninsula, our mission is simple: improve the appearance and functionality of your garage. We're able to do this by delivering comprehensive epoxy & polyaspartic floor coating and storage solutions that are designed especially with your style preferences and garage needs in mind and rooted in delivering the best service possible.
We're your premier source for polyaspartic & epoxy garage flooring that's built to last! Get in touch with our installers today by calling (757) 330-4245 or get a free estimate online!
Our Services
Our flooring & garage storage services include:
Residential Epoxy & Polyaspartic Garage Floor Installation
Commercial Epoxy & Polyaspartic Floor Installation
Garage Cabinet Installation
Garage Slatwall Installation
Garage Storage Rack Installation
Create Your Dream Garage
Imagine having a garage that is not only functional but also reflects your personal style and meets all your needs. At GarageExperts of Virginia Peninsula, we specialize in transforming ordinary garages into extraordinary spaces that you will love.
With our expertise and attention to detail, we can help you create the garage of your dreams. Whether you want to turn it into a workshop, home gym, or even a man cave, our team of professionals can make it happen.
Benefits of our garage transformation services include:
Increased home value: A well-designed and organized garage can significantly enhance the value of your home.
Improved functionality: We can customize your garage to suit your specific needs, whether it's adding extra storage space, installing custom flooring, or creating a designated area for your hobbies.
Enhanced aesthetics: Our wide range of flooring options can turn your garage into a visually stunning space that you'll be proud to show off.
Professional installation: Our team of experienced professionals will handle every aspect of the transformation process, ensuring a seamless and hassle-free experience for you.
Don't settle for a dull or unfinished garage. Contact GarageExperts of Virginia Peninsula today and let us help you create the garage you've always dreamed of.
Free On-Site Estimates in Williamsburg, VA and Beyond!
Whether you're searching for epoxy or polyaspartic flooring to extend the life of your garage floors, or shelves and cabinets to provide new storage opportunities to get things out of the way, be sure to reach out to our team for a free on-site estimate - you won't be disappointed.
As a locally owned and operated business, backed by the national GarageExperts® brand, we offer years of experience helping residential, commercial, and industrial customers in Williamsburg and surrounding areas. And, we back all services with a lifetime warranty, so you know that our products and solutions are built to last.
Garage FX®: Bright, Attractive, & Durable Garage Floor Coating Backed By a Lifetime Warranty
With over 140 color options, our Garage FX® epoxy and polyaspartic flooring continue to be the ideal flooring solution for any residential, commercial, or industrial concrete floor. Our Garage FX® system was built on the strengths of the two coatings, giving our customers the best of both worlds.
With a fusing epoxy primer as the foundation of the system, it has a bond to the concrete that has up to three times stronger adhesion than other epoxies. That means you won't be dealing with chipping or peeling floors. To finish, our polyaspartic topcoat is applied, creating an attractive, glossy finish with the durability to stand up to the toughest environments. Together, these concrete coatings make our Garage FX® system the ideal flooring solution.
Our Williamsburg garage floor coatings are the best of the best and provide a beautiful finish that requires zero maintenance and is always easy to clean. Book your free on-site estimate to elevate the look and performance of your space.
The Benefits of our Garage FX® Epoxy and Polyaspartic Garage Flooring in Williamsburg and Beyond
Our epoxy and polyaspartic flooring at GarageExperts® of Virginia Peninsula is a versatile and durable solution that offers numerous benefits for various spaces including garages, residential areas, commercial establishments, and industrial facilities.
With its seamless, glossy finish and exceptional performance characteristics, epoxy and polyaspartic flooring has become a top option for those looking to enhance their flooring.
Whether you're looking to enhance your home's aesthetics or create a high-performance surface for heavy-duty use, our epoxy and polyaspartic floor coating can do it all!
Garage FX® epoxy and polyaspartic flooring benefits include:
Durability

Easy Maintenance

Aesthetic Appeal

Chemical Resistance

Safety Enhancement

Versatility

Environmentally friendly

No Hassles of Peeling, Chipping Stains, and Spills
How Long Do Epoxy and Polyaspartic Garage Floors Last?
Epoxy and polyaspartic garage floors are known for their exceptional durability and long lifespan. With proper installation and regular maintenance, garage epoxy and polyaspartic floors can last anywhere from 15 to 20 years or even longer. The key to maximizing the longevity of epoxy and polyaspartic garage floors lies in their easy maintenance.
Unlike other garage floor coating options, epoxy and polyaspartic floors are incredibly easy to maintain. Their smooth, non-porous surface prevents dirt, dust, and stains from seeping into the floor, making cleaning a breeze.
Regular sweeping or vacuuming to remove loose debris, followed by occasional mopping with a mild detergent and water, is usually sufficient to keep the epoxy and polyaspartic floor looking clean and fresh. This minimal maintenance requirement makes Garage FX® garage floors an ideal choice for busy homeowners who want a long-lasting and low-maintenance flooring solution for their garages.
Enhance your space with our garage epoxy and polyaaspartic flooring near you! Call us at (757) 330-4245 or request a free on-site estimate to get started today!
Maximize Your Garage Space with New Storage
If you feel like your garage space is becoming cramped or cluttered with the various items in your garage, GarageExperts® of Virginia Peninsula's storage and organizational installation services can help! We offer a variety of custom cabinet and slatwall organization solutions that can be customized to fit your needs. By turning your empty walls into useable, functional space, you can free your garage of clutter and maximize its storage potential.
The best way to get started on your garage transformation is by reaching out to our team for a free on-site estimate. We'll take the time to listen to your needs, discuss our flooring and storage options, and get started on designing a garage space that works for you!
Continue Reading
Read Less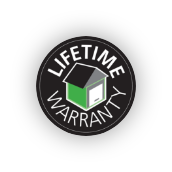 Service With A
Lifetime Warranty
We are so confident in the quality of our Garage FX Flooring Systems and storage solutions that we back them with a lifetime warranty.
Industrial Or Home Installation
GarageExperts® floor coatings are industrial strength yet designed for any type of concrete floor.
Hover over our top rated flooring options to see how they might look in your space.
Unclutter Your Space
Make the most of your space with customizable storage solutions from GarageExperts®.
Hover over our top rated cabinet options to see how they might look in your space.
What Makes Garage FX® Epoxy & Polyaspartic
Technology Superior For Your Garage
American Made

Stronger Than
Concrete

No Peeling, Chipping, Or Staining

Resistant to Abrasions, Chemicals, and UV Rays

Over 140 Colors to Choose From
Get Ideas From Our Recent Work
Dec 6, 2023

Residential Garage Epoxy Flooring in Williamsburg, Virginia

Dec 6, 2023

Residential Garage Epoxy Flooring in Yorktown, Virginia

Nov 29, 2023

Residential Garage Storage Solution in Yorktown, Virginia