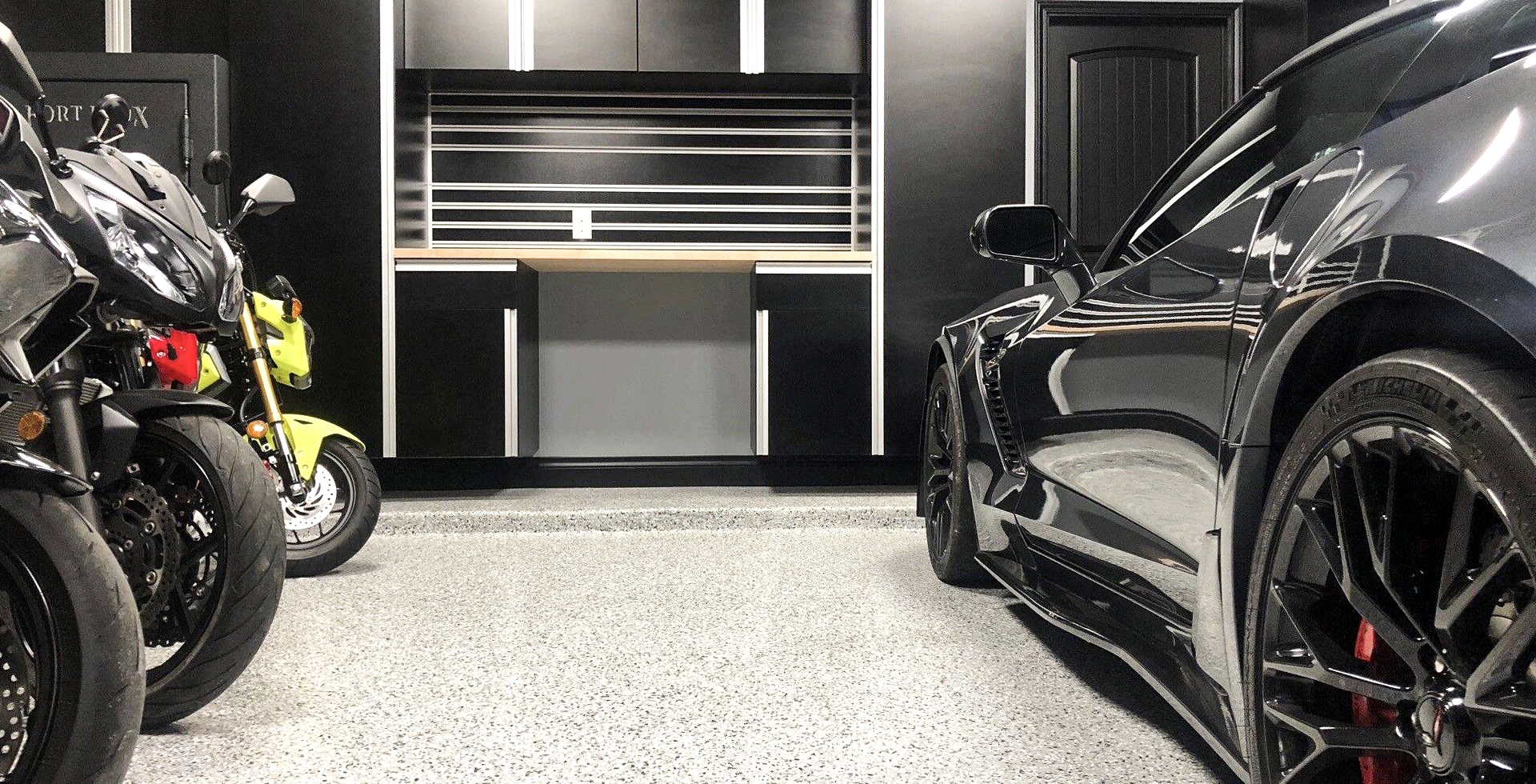 Total Garage Solutions In the Greater Wichita Area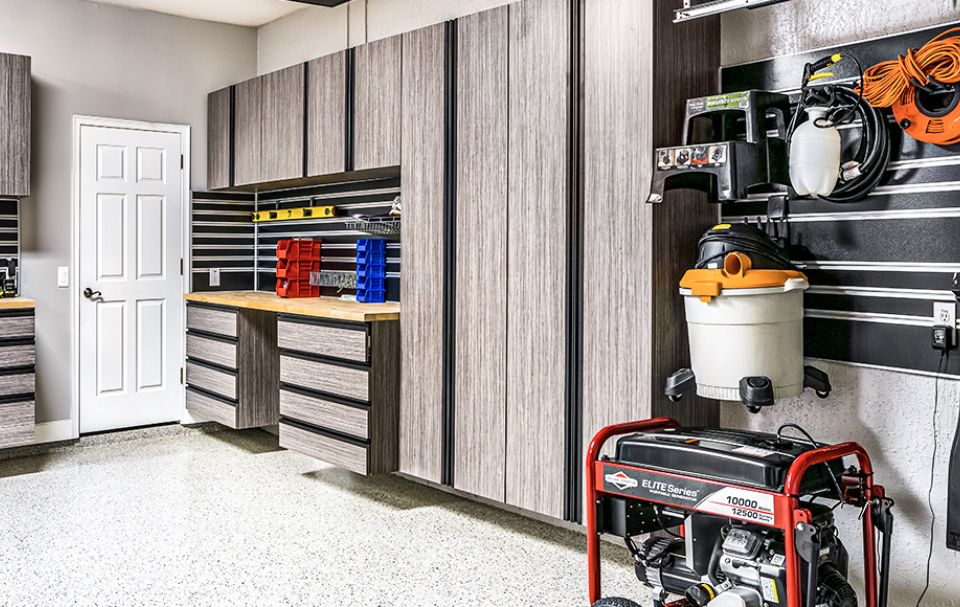 Garage Floor Coatings in Wichita
Polyaspartic and Epoxy Garage Floor Coatings
When it comes to extending the lifespan of your garage flooring or reclaiming your extra storage space from clutter, GarageExperts® of Wichita is here to help! We can transform your garage into a beautiful and practical space with our proprietary Garage FX® epoxy and polyaspartic flooring systems, custom-made cabinets, and organizational solutions – and exceptional customer service at every turn.
We rely on our years of local experience serving Wichita and the nearby communities and decades of national experience, giving us everything we need to turn your garage space into something you'll love for a lifetime! Once you're ready to see all that we can accomplish in your space, request your free on-site estimate from our Wichita team!
Commercial-Grade Flooring for Any Garage
From homeowner's garages to auto dealerships, GarageExperts®of Wichita offers floor coating services for any residential, commercial, or industrial flooring in Wichita. The Garage FX® epoxy and polyaspartic flooring systems come in various styles, colors, and finishes, offering you enough options to find the perfect fit for any space.
Regardless of what you need, our team has coated hundreds of square feet in our flooring, so you can be certain you'll have a picture-perfect finish to enjoy when we're done. Our flooring requires no maintenance after we're done, too – the flooring fuses directly to the concrete, allowing for a deeper application that will eliminate the chance of peeling or chipping.
Customizable Storage Solutions to Reclaim Your Space
With the help of GarageExperts® of Wichita, you'll be able to make the most out of your extra garage or storage space. All our storage solutions are designed with strength in mind and come in a wide range of materials. Whether it's full of boxes, seasonal equipment, or excess inventory, we offer adjustable shelves, slatwall organizational systems, and custom cabinets that are as beautiful in your space as they are useful.
When you need flooring or storage systems installed for your garage in Wichita, you can count on GarageExperts® of Wichita to get it done right. Our experts are trained to do the job quickly and safely, and we stand by our work with a lifetime guarantee!
Continue Reading
Read Less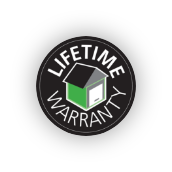 Service With A
Lifetime Warranty
We are so confidential in the quality of our Garage FX® Flooring Systems and storage solutions that we back them with a lifetime warranty.
Industrial Or Home Installation
GarageExperts® floor coatings are industrial strength yet designed for any type of concrete floor.
Hover over our top rated flooring options to see how they might look in your space.
Unclutter Your Space
Make the most of your space with customizable storage solutions from GarageExperts®.
Hover over our top rated cabinet options to see how they might look in your space.
What Makes Garage FX® Epoxy & Polyaspartic
Technology Superior For Your Garage
American Made

Stronger Than
Concrete

No Peeling, Chipping, Or Staining

Resistant to Abrasions, Chemicals, and UV Rays

Over 140 Colors to Choose From
Get Ideas From Our Recent Work
Nov 25, 2022

Residential Porch Epoxy Flooring in Hutchinson, Kansas

Nov 15, 2022

Residential Garage Epoxy Flooring in Augusta, Kansas

Nov 14, 2022

Residential Garage Epoxy Flooring in Wichita, Kansas