Garage Cabinets
Garage Cabinets in Morrison & The Foothills
More Organization, Less Chaos
Allow GarageExperts® of The Foothills to help you mediate the mayhem in your garage with our custom garage cabinets. Our top-tier garage cabinets are the answer to your storage struggles, integrating form and function seamlessly. Crafted with durable materials designed to stand the test of time, our garage cabinets can be customized to align with your unique needs and preferences. Plus, our lifetime warranty guarantees you can enjoy your orderly garage for years to come.
Restore order in your space with our custom fit garage cabinets. By streamlining and enhancing your garage's storage, our cabinets allow you to concentrate on life's true priorities. Our team of garage transformation professionals will work hand-in-hand with you to craft and install a personalized storage solution that ticks all of your boxes. Say goodbye to chaos - reach out to us today and experience the gratification of an orderly garage!
Are you ready to turn your garage into a well-organized and efficient space? Contact GarageExperts® of The Foothills today at (720) 727-6469 or online for a free on-site estimate.
American-Made Custom Garage Cabinets Built to Last
GarageExperts® of The Foothills provides top-of-the-line, American-made custom garage cabinets engineered for durability. Our cabinets are constructed with ¾-inch thick shelves and walls with complete backs, offering unrivaled strength you can rely on for storing heavy tools and machinery. Our range of personalization options allows you to create a garage cabinet system that precisely meets your requirements.
Our dedicated team of garage storage experts will guide you throughout the journey, helping you choose the optimal assortment of cabinets, slatwall panels, and accessories to complement your space perfectly. We place customer satisfaction at the forefront of everything we do, ensuring that the final outcome will be a garage storage solution which will help you conquer the mess once and for all and get the garage of your dreams.
Benefits of Custom Garage Storage Solutions
At GarageExperts® of Foothillss, we understand the importance of a well-organized garage. It's not just about storage—it's about maximizing your space and making your life easier. Our custom-made garage cabinets are designed to do just that.
Here are a few compelling reasons why our garage storage solutions stand out:
Maximizing Space: We don't just provide storage—we maximize your garage space. Our custom-made cabinets are designed to fit perfectly into your garage, utilizing every inch effectively.
Unmatched Organization: Our garage cabinets offer an unparalleled level of organization. With everything neatly arranged in its own space, you'll always know where to find your belongings.
Clutter-Free Environment: A cluttered garage is a thing of the past with our storage solutions. Our cabinets help keep your garage tidy and free from clutter, making it a more usable space.
Customized For You: We understand that every garage is unique. That's why our cabinets are custom-made to fit your needs and the specifics of your garage.
With our commitment to quality and personalized approach, we're confident that we can provide the perfect solution for your garage. Experience the GarageExperts® of Foothills difference today.
Ready to take the first step towards making your dream of an organized garage a reality? Contact us today at (720) 727-6469 or reach out to us online.
Features of GarageExperts® Cabinets:
Adjustable Shelves – Our ¾-inch adjustable shelves can withstand heavy loads and will save you space.
Shelf Safety Lock – Your shelves will remain secure with our standard safety lock.
Easy to Clean – Our shelves have full, white melamine interiors that are easy to wipe clean.
Full Extension Drawer Slides – Never reach far back into a drawer again with full extension drawer slides.
Standard Pulls – Our door and drawer pulls are brushed-finished, durable, and clean-looking.
Optional Channel Pulls – Enhance the look of your cabinets with our optional channel pulls, available in black and silver finishes.
European Style Door Hinges – These concealed hinges provide a cleaner and more sophisticated look and are available in a slow closing option.
Full Backs – All of our cabinets have full backs for added durability.
Applied Ends – These ends are attached to the end of a run of cabinets to give them a more finished, European look.
GarageExperts® garage cabinets can be adjusted to satisfy the unique demands of your exact space. We offer pantry cabinets for effective supply management, overhead cabinets for optimizing space, and base cabinets for your tools and machinery. With such a vast selection, picking the right options can seem intimidating. But don't worry, our team of professional garage flooring and storage experts are here to advise you throughout the process.
While designing your custom garage cabinet system, we consider factors like available space, storage needs, and even your style preferences. This ensures the final result not just boosts your garage's functionality but also enhances its look and feel. No matter the size of your garage or the amount of clutter to be stored, our professional garage cabinet installers in Morrison can transform it into a functional, visually appealing space you'll appreciate for years to come.
Contact us now at (720) 727-6469 or conveniently schedule your free on-site estimate appointment online. Take the first step towards creating your dream garage today!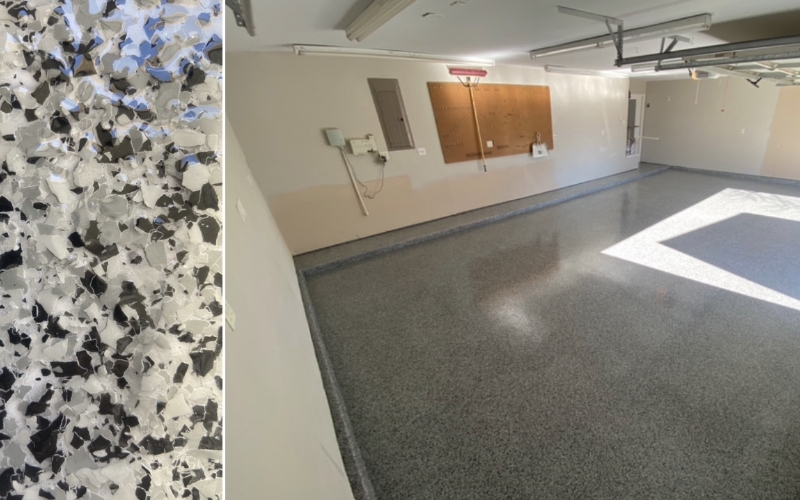 "Quality work, fair price and finished on time"

Jose R

"Santiago and his crew were excellent. They were responsive, professional, friendly, informative and timely. I would certainly recommend this service to potential folks seeking to apply epoxy coating to their garage floor."

"Went above and beyond the scope of work."

Ali L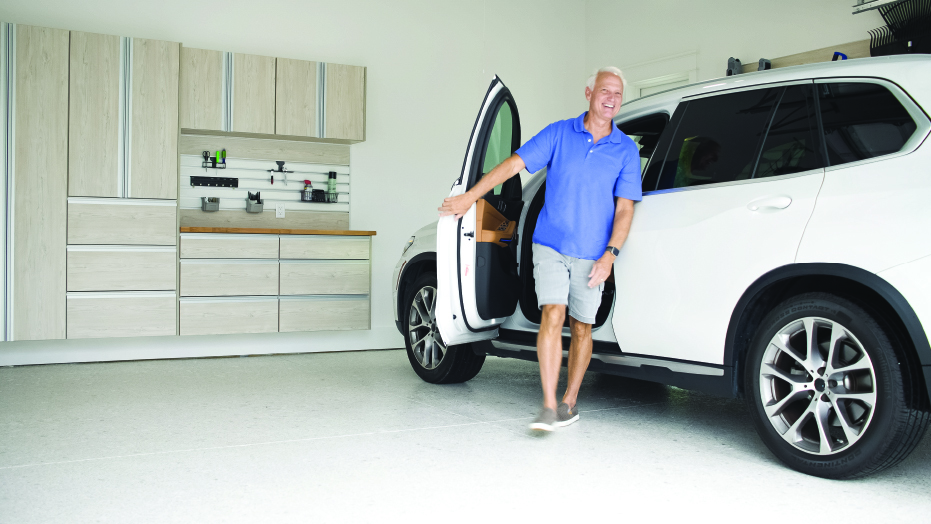 Committed To You
We believe in providing the highest
standard of service
In-Home Estimate Is Always Free

Time Is Valuable So We Arrive On Time

Always Get Upfront Pricing

Products Are Guaranteed For Life