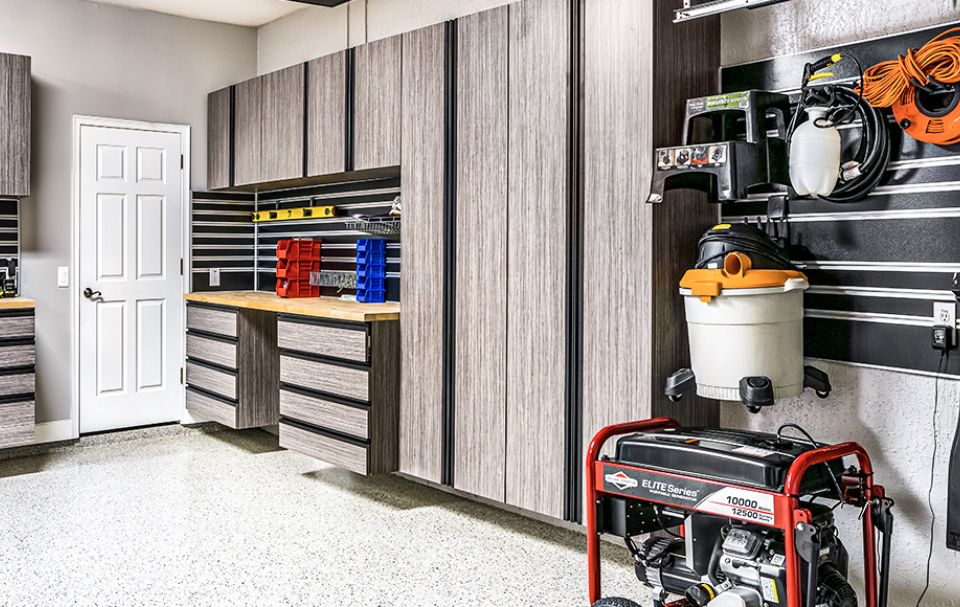 Epoxy & Polyaspartic Garage Floor Coatings in North Houston
Custom Designed Floor and Organization Solutions for Your Space
At GarageExperts® of North Houston, we provide both owners of homes and businesses with the products that elevate the look and performance of their space. Our team can transform your garage, workshop, or commercial kitchen into something you love by utilizing trusted Garage FX® epoxy and polyaspartic flooring systems.
If you're in need of organization, we have custom cabinet and slat wall organization systems that can help declutter your space. Our solutions are durable, practical, and most importantly – beautiful. We're here to help make sure your garage also looks the best with over 140 colors and design options to choose from!
While we're locally owned and operated in North Houston, we have support from a nationally recognized leader in garage renovation and upgrades with decades of experience.
Book your free on-site estimate or call (281) 241-1320 to learn how our team can take your floor to the next level!
Enhance the Look & Feel of Your Garage
Our Garage FX® epoxy and polyaspartic garage floor coatings can provide any concrete with a professional finish that's easy to clean and requires little to no maintenance. Best of all, our products and services are backed by a lifetime warranty. Whether you are looking to transform your residential, commercial, or industrial concrete floor, we have the ideal flooring solution for you.
By using the epoxy and polyaspartic coatings for their technical strengths, our Garage FX® system is the ideal flooring solution for any space, giving our customers the best of both worlds. Our Garage FX® epoxy and polyaspartic floor coating systems are built on a proprietary fusing epoxy primer that creates a deep bond with the concrete, eliminating the worry of chipping or peeling over time.
Our polyaspartic topcoat creates a thick, glossy finish that results in a beautiful, maintenance-free floor. Our North Houston concrete floor coating professionals have applied thousands of square feet of Garage FX® epoxy and polyaspartic flooring and are ready to extend the life of your floor.
Benefits of Epoxy and Polyaspartic Floor Coatings
Epoxy and polyaspartic floor coatings are a great option for anyone looking for an easy-to-maintain yet hardy surface. Not only will they help beautify your space, but they also offer a variety of practical benefits that make them ideal for commercial and residential settings alike.
Our Garage FX® epoxy and polyaspartic garage floor coatings are:
Durable. Our floor coatings are renowned for their extreme durability and long-lasting performance, offering superior protection against wear and tear. This attractive and versatile flooring solution is sure to hold up against anything you can throw at it.
Slip-resistant. Slip resistance is a priority in any environment, and with epoxy & polyaspartic coatings you can be sure that slipping and sliding is never an issue.
Easy to clean. These coatings are incredibly easy to clean and maintain, saving money by eliminating the need for frequent deep cleaning or resurfacing work.
No chipping. Not only are they durable, easy to clean, and aesthetically pleasing, but they also boast additional benefits such as no chipping or peeling. This means the floors will stay looking smooth, sleek, and free of damage that could otherwise occur over time with traditional flooring options.
The benefits of these coatings make them an attractive choice for many businesses and homeowners who are building or renovating a space.
If you need epoxy flooring or garage storage solutions in North Houston, you've come to the right place! Get your free on-site estimate or call (281) 241-1320 to get started.
Customizable Garage Storage Solutions In North Houston
Make the most out of your garage with our customizable garage storage and organization solutions. From custom cabinets to slat wall organization systems, GarageExperts® of North Houston can help you design a garage to fit your storage needs. We can help you turn empty walls into useable space that helps you get rid of clutter and promotes organization.
With a variety of colors, styles, adjustable shelves, and more, there is an option to suit anyone's requirements. We continuously stand behind our quality selection and provide a lifetime guarantee on our storage solutions - making them a great investment toward organizing your space!
Don't let a cluttered garage hold you back from getting organized- with the help of GarageExperts® of North Houston your dream garage makeover is just around the corner!
Whether you know what kind of storage you want for your garage or have no idea where to begin, our North Houston team is ready to schedule a free on-site estimate to discuss your needs and help you discover all that our friendly team can assist you with!
Continue Reading
Read Less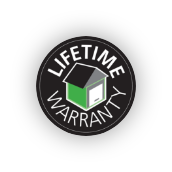 Service With A
Lifetime Warranty
We are so confident in the quality of our Garage FX Flooring Systems and storage solutions that we back them with a lifetime warranty.
Industrial Or Home Installation
GarageExperts® floor coatings are industrial strength yet designed for any type of concrete floor.
Hover over our top rated flooring options to see how they might look in your space.
Unclutter Your Space
Make the most of your space with customizable storage solutions from GarageExperts®.
Hover over our top rated cabinet options to see how they might look in your space.
What Makes Garage FX® Epoxy & Polyaspartic
Technology Superior For Your Garage
American Made

Stronger Than
Concrete

No Peeling, Chipping, Or Staining

Resistant to Abrasions, Chemicals, and UV Rays

Over 140 Colors to Choose From
Get Ideas From Our Recent Work
May 31, 2023

Residential Garage Epoxy Flooring in Spring, Tx

May 31, 2023

Residential Garage Epoxy Flooring in Columbus, Tx

May 31, 2023

Residential Patio Epoxy Flooring in Porter, Tx