Garage Slatwall
Richmond Garage Slatwall Systems
Transform Your Garage With Custom Storage Solutions
Are you tired of a cluttered, disorganized garage? You deserve a space that works for you, and GarageExperts® of Richmond has the solution. Our slatwall systems provide endless possibilities to maximize your garage's functionality. With the flexibility of slatwall, you can easily add and remove items to suit your needs. Our accessories like hooks and baskets help keep your belongings neat and off the garage floor.
Plus, GarageExperts® of Richmond solutions are highly customizable and versatile, so you can create the garage of your dreams, both functionally and aesthetically. Say goodbye to chaos, and hello to the ease and convenience of our custom slatwall systems.
Maximize space and enhance organization! Discover our unique garage slatwall systems in Richmond. Get your free estimate online or call (804) 294-3828 today!
With our slatwall systems, you can store and organize a variety of items:
Gardening equipment
Sports equipment
Tools
Outdoor gear
Auto parts
Kids toys
Bikes
And more!
Are you fed up with always having to navigate through a sea of clutter to find what you need? Are your outdoor gear and bulky items taking up too much space in your garage, making it impossible to park your car inside? If so, then it's time to consider a storage solution that can optimize your space and make your life easier.
Slatwall storage is the perfect solution that can make your life much more manageable. With our customized cabinets and slatwall, you can have all your gear organized and easily accessible when you need it, whether you're a sports enthusiast or an avid adventurer.
Benefits of Our Custom Garage Slatwall
We specialize in transforming cluttered, underutilized garages into efficient, organized spaces with our custom slatwall systems. Benefits our our storage solutions include:
Customizability Tailored to Your Needs: One of the standout features of GarageExperts® of Richmond's storage solutions is customizability. Our systems are designed to fit any garage space and address unique storage needs. Regardless of the size or shape of your garage, our team can create a custom solution that maximizes every inch of available space.
Versatility for Easy Access: Our slatwall system isn't just about storing items - it's about making them easily accessible. The system allows you to arrange and rearrange tools, equipment, and other items as you see fit. This means everything you need is always within arm's reach, saving you the time and frustration of searching through piles of stuff.
Keep Your Garage Spacious and Organized: By keeping items off the floor, our slatwall system helps create a cleaner, more spacious garage. Everything has a designated spot on the wall, which not only keeps your garage organized but also makes it easier to clean and maintain. Say goodbye to tripping over loose items or struggling to find space for new tools.
GarageExperts® of Richmond's garage storage solutions offer an effective and efficient way to transform your garage. With customizability, versatility, and a host of other benefits, our slatwall systems are the key to unlocking your garage's full potential. Contact us today to start your garage transformation journey.
Partner With GarageExperts® of Richmond
GarageExperts® of Richmond is backed by a trusted national brand and offers custom slatwall systems and garage storage solutions that perfectly blend design, durability, and functionality. Here's why you should consider our Richmond team for your garage transformation:
Experience You Can Trust: GarageExperts® of Richmond boasts many years of experience in providing high-quality garage storage solutions. As a reputable national brand, GarageExperts® has been transforming garages across the country, delivering exceptional results that consistently exceed our customers' expectations.
Lifetime Warranty: Our commitment to quality is second to none. All our storage solutions come with a lifetime warranty, offering you peace of mind and guaranteeing that our products are durable and long-lasting. We stand by our work, ensuring that you will enjoy the benefits of our products for years to come.
Free Onsite Estimates: We believe in working closely with our customers to provide customized solutions that not only meet but exceed their expectations. To achieve this, we offer free in-home estimates. This enables us to understand your unique needs, preferences, and budget, allowing us to design and deliver the perfect storage solution for your garage.
GarageExperts® of Richmond is your go-to solution for all your garage storage needs. Our custom slatwall systems and storage solutions combine style, durability, and functionality, transforming your garage into a practical, organized, and aesthetically pleasing space. Trust us to deliver a garage transformation that you'll love and enjoy for years to come.
Ready to transform your garage? Experience the difference with our custom slatwall systems in Richmond. Call (804) 294-3828 to speak with our team or request an estimate online!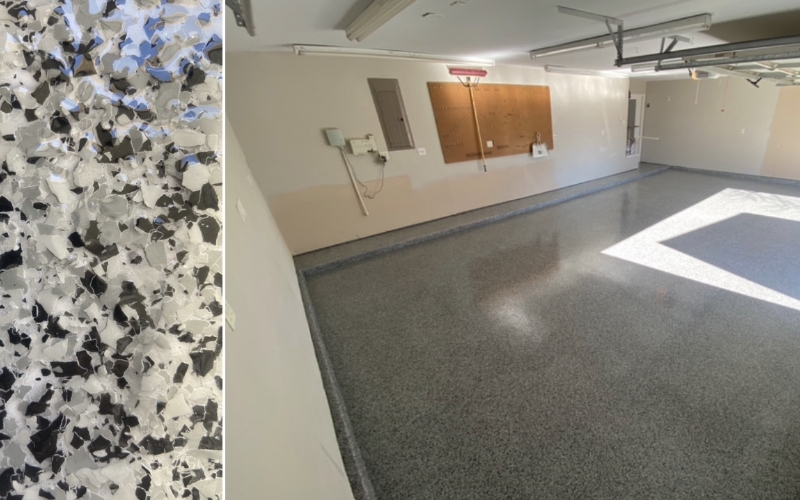 "

William and Doug are an outstanding team and do high-quality work.

"

Mike Triplett

"

I cannot say enough good about these guys. the price was better, the outcome was perfect, and I just couldn't be happier.

"

Jesse G.

"

Great new look and quality!! Everything was completed on time as promised.

"

Rod McGeorge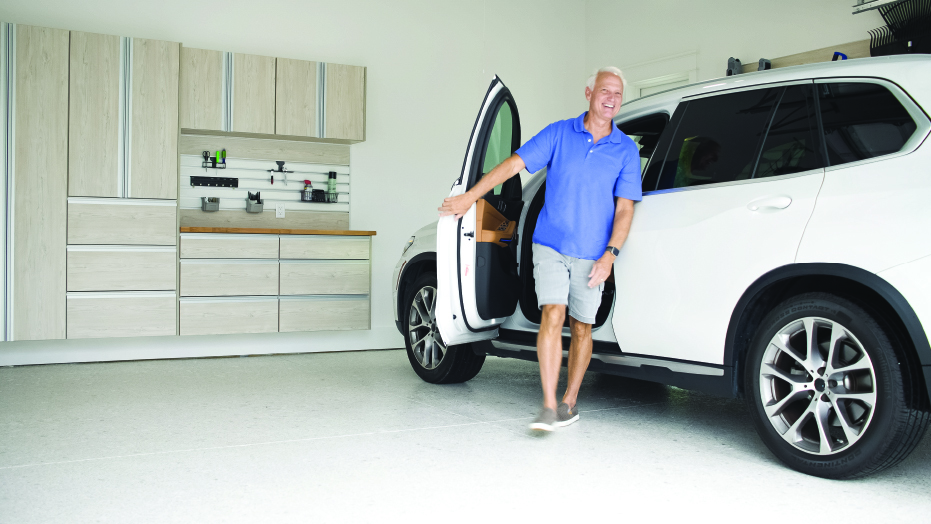 Committed To You
We believe in providing the highest
standard of service
In-Home Estimate Is Always Free

Time Is Valuable So We Arrive On Time

Always Get Upfront Pricing

Products Are Guaranteed For Life