Meet Jon and Alexi
Meet the Owner of GarageExperts® of San Antonio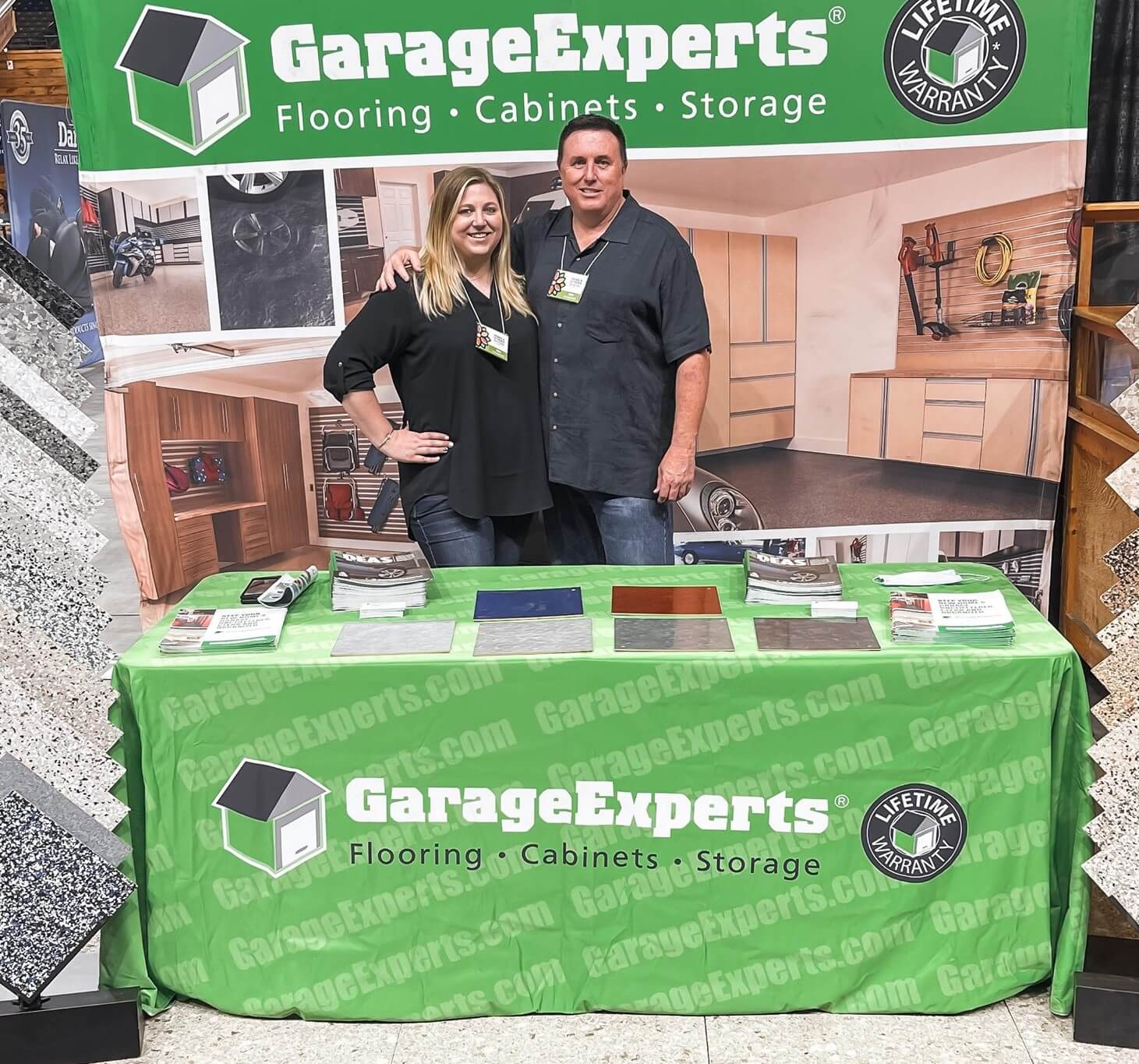 Jon has over 26 years of construction knowledge, ranging from general construction, concrete, plumbing, mechanical and electrical. Jon obtained his vast knowledge and experience in construction from his Dad. He is now able to share his knowledge and success with his daughter Alexi.
Alexi joined the team in 2017 full time but her early experience was getting her hands dirty with the guys. She now contributes to all the day-to-day operations and sales. Don't let the "millennial" fool you! She knows just as much as anyone out there and is dedicated to helping you transform your own garage space into a beautiful extension of your home.
When you choose GarageExperts® of San Antonio for your garage or patio coating, storage cabinets, slat wall system, overhead racks and bike racks your guaranteed a lifetime of enjoyment. Our Garage FX® Coating is a patented product guaranteed not to peel, stain or yellow. Our storage components are customized for your practical needs and elegant appearane.
GarageExperts® of San Antonio is not only for residential projects, our coatings are capable of withstanding high traffic areas and the elements outside. Some examples include: Morgan's Wonderland, St. Phillip's College, Ancira Motors, National Oilwell, Southwest Trailers and San Antonio Food Bank, Jordan Ford, and Aldaco's Restaurant.
Jon and Alexi take pride in providing the best product and service for you and your family, no matter how small or large it may be.
"We look forward to meeting you, building a relationship with you, then assisting you with your Garage Makeover!!" – Jon