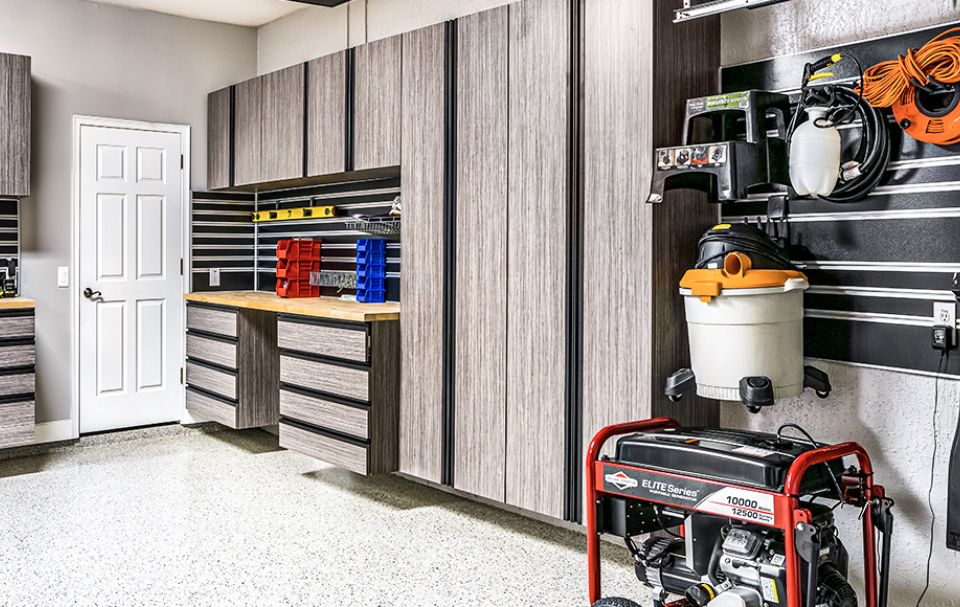 Garage Floor Coatings and Organizational Solutions in the Florida Panhandle
Designing & Installing Epoxy Garage Flooring & Organization Systems in Pensacola, Destin, Inlet Beach & Beyond
Whether you have a commercial space, residential garage, or industrial facility, you deserve to have attractive, maintenance-free flooring that makes it easier to get things done. The days of cracked, chipped, and dusty concrete floors are gone, as people are partnering with GarageExperts® of The Florida Panhandle for better solutions, like garage epoxy floors.
With our custom Garage FX® epoxy and polyaspartic flooring, you can choose from more than 140 colors of epoxy and polyaspartic floor coatings that are proven to last.
Call GarageExperts® of The Florida Panhandle at (850) 972-0030 or contact us online today to get a free estimate for Garage FX® flooring in Pensacola, Destin, Inlet Beach and beyond.
Transform Your Garage into a Functional and Stylish Space
Are you tired of your cluttered and underutilized garage? It's time to transform it into a space that not only provides ample storage but also enhances the overall aesthetics of your home. At GarageExperts of the Florida Panhandle, we specialize in creating functional and stylish garage solutions tailored to your specific needs.
Benefits of our garage transformation services include:
Maximized storage space: Our custom storage solutions, including cabinets, shelving, and overhead racks, will help you organize and declutter your garage, creating more room for your vehicles, tools, and other belongings.
Enhanced durability: We use high-quality materials and professional installation techniques to ensure that your garage flooring, cabinets, and storage systems withstand heavy use and last for years to come.
Improved aesthetics: With a wide range of flooring options, including epoxy coatings and decorative chip systems, we can transform the look of your garage, making it a visually appealing extension of your home.
Increased home value: A well-organized and visually appealing garage can significantly enhance the value and marketability of your home, making it an attractive feature for potential buyers.
Personalized design: Our team of experts will work closely with you to understand your specific needs and preferences, creating a custom garage solution that reflects your style and meets your functional requirements.
Don't settle for a garage that is simply a storage space. Let GarageExperts of the Florida Panhandle help you transform it into a functional and stylish extension of your home. Contact us today to schedule a free consultation.
Garage Flooring backed by a Lifetime Warranty
With support from the nationally recognized GarageExperts® brand and a lifetime warranty, we provide the Florida Panhandle with quality products and excellent garage epoxy flooring service. We take pride in providing quality results as neighbors helping neighbors.
Reach out online to learn more about epoxy and polyaspartic garage floor coatings in The Florida Panhandle.
Providing Quality Products in Destin, Pensacola, Inlet Beach and Throughout the Florida Panhandle
From garages to gyms, daycares to dealerships – and everything in between – our team offers comprehensive concrete coating solutions for residential, commercial, and industrial properties.
Epoxy Flooring in The Florida Panhandle
Our expert technicians are equipped to transform your garage with our proprietary Garage FX® epoxy and polyaspartic flooring services in The Florida Panhandle. Our fusing epoxy primer builds the foundation by creating a tenacious bond with the concrete that has up to three times stronger adhesion than other epoxies, preventing the coating from peeling or chipping over time.
Benefits of Epoxy Flooring:
Easy to clean and maintain
Durable and long-lasting
Slip-resistant
Available in a wide range of colors and styles
To learn more about our epoxy flooring options near you, call GarageExperts® of The Florida Panhandle at (850) 972-0030 or contact us online to get a free estimate.
Polyaspartic Topcoat to Seal
To seal the system, our polyaspartic topcoat creates a beautiful, glossy finish that has the durability to stand up to the wear and tear of the toughest environments. By leveraging the strengths of epoxy and polyaspartic coatings, our Garage FX® system is the ideal garage epoxy flooring solution that gives our customers the best of both worlds!
We have applied thousands of square feet of Garage FX® epoxy and polyaspartic flooring and satisfied countless customers across The Florida Panhandle. Our priority is to deliver an aesthetically pleasing and functional product that fits your needs!
Interested in transforming your garage with sleek garage floor epoxy coating? Get started by calling (850) 972-0030 or contact us online!
Maximize Your Space With Custom Storage Solutions
Take back your space and maximize its potential with our garage organizational systems at GarageExperts® of The Florida Panhandle. From custom garage cabinets to slatwall systems, our storage solutions are the key to turning your garage into a more practical and efficient space.
We offer an array of colors, styles, adjustable shelves, and drawer slides to choose from, so you can create the perfect storage system tailored to your needs. With a focus on strength and generous storage capacity, our garage organizational systems are built to last a lifetime.
And with the peace of mind that comes with the GarageExperts® lifetime warranty, you can finally reclaim your garage space with our garage organizational systems!
Dial (850) 972-0030 or Contact us online to maximize your garage storage today!
Custom Garage Slatwall Organization System
GarageExperts® of The Florida Panhandle offers versatile slatwall installation and organization solutions that can cater to your diverse storage and display requirements in your garage.
At GarageExperts® of The Florida Panhandle, we offer various colors for our slatwall organization systems to fit your style and match with our custom cabinets. Our garage organization system allows you accessible storage, storing all sorts of bulky items such as gardening equipment, sports equipment, tools, auto parts, and so much more!
Whether you need extra storage space or wish to create an impressive showcase, our slatwall organization system provides a perfect solution for you!
Is it Worth Putting Epoxy on My Garage Floor?
Epoxy garage floor coating is worth the investment for several reasons. It provides a durable and long-lasting surface that can withstand heavy foot and vehicle traffic. Also, it is resistant to stains, spills, and chemicals, making it easy to clean and maintain. Epoxy coatings can enhance the appearance of the garage, with a range of colors and finishes available. Finally, it can increase the value of the property and make it more attractive to potential buyers.
How long does an epoxy garage floor coating take to dry?
Epoxy garage floor coatings typically take 24-48 hours to dry, depending on the temperature and humidity of your environment. If applying it in a warm climate, it may only take 12-24 hours for the coating to fully cure. It's important not to walk on or drive over an epoxy coated garage floor until it is completely dry as this can cause damage to your new floor coating.
At GarageExperts® of The Florida Panhandle, we back our services with a lifetime warranty for your peace of mind.
Give us a call to schedule your free on-site estimate in Destin, Pensacola, Inlet Beach or elsewhere in the Florida Panhandle for epoxy and polyaspartic garage flooring today!
Continue Reading
Read Less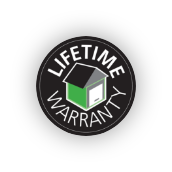 Service With A
Lifetime Warranty
We are so confident in the quality of our Garage FX Flooring Systems and storage solutions that we back them with a lifetime warranty.
Industrial Or Home Installation
GarageExperts® floor coatings are industrial strength yet designed for any type of concrete floor.
Hover over our top rated flooring options to see how they might look in your space.
Unclutter Your Space
Make the most of your space with customizable storage solutions from GarageExperts®.
Hover over our top rated cabinet options to see how they might look in your space.
What Makes Garage FX® Epoxy & Polyaspartic
Technology Superior For Your Garage
American Made

Stronger Than
Concrete

No Peeling, Chipping, Or Staining

Resistant to Abrasions, Chemicals, and UV Rays

Over 140 Colors to Choose From
Get Ideas From Our Recent Work
Dec 6, 2023

Residential Garage Epoxy Flooring in Alys Beach, Florida

Dec 6, 2023

Residential Garage Epoxy Flooring in Inlet Beach, Florida

Dec 5, 2023

Residential Garage Epoxy Flooring in Inlet Beach, Florida