Garage Storage
Garage Storage Solutions in Tulsa
Maximize Your Garage's Potential with Durable Storage
If you're someone who regularly uses your garage, you're probably all too familiar with the struggle of finding what you need among the clutter. It can be frustrating, time-consuming, and limit your efficiency. Luckily, there's a solution. GarageExperts® of Tulsa specializes in customizable garage storage solutions designed to eliminate clutter and optimize your space. A garage storage system from us is designed to be strong and durable, with options to organize it with cabinets or slatwall.
Choose from an array of colors, styles, adjustable shelves, and drawer slides to create the perfect organizational system for you. Plus, with lifetime warranties, you can trust in the quality of your new storage solutions. Say goodbye to the chaos and hello to an efficient, functional garage with GarageExperts® of Tulsa.
Maximize your garage space with our customized storage solutions in Tulsa. Request a free estimate online or call (918) 393-3390 to learn more!
Tailored Storage Solutions to Fit Your Unique Needs
Our team of experienced professionals understands that every client's needs are unique, which is why we work alongside you to create a tailored storage solution that fits seamlessly into your space. From tools to children's toys, our cabinets and slatwall come in an array of colors and configurations, ensuring that your storage solution matches the style of your garage.
With our top-notch solutions and expertise, we are confident we will be able to help you reach your garage storage goals. With GarageExperts® of Tulsa, you can count on receiving a first-class service that will exceed your expectations.
Our Vertical Integration Advantage
Our vertical integration approach provides us with complete control over all aspects of the process. This allows us to deliver high-quality storage solutions backed by lifetime warranties. Here are a few reasons why our vertical integration sets us apart:
Carefully Constructed: Our cabinets are expertly constructed with precision and care. To ensure minimal environmental impact, we use wood sourced from sustainable North American forests. The CNC machinery we use ensures precise cuts that result in a flawless finish and fit.
On-Hand Inventory: GarageExperts® of Tulsa keeps a comprehensive stock of materials on hand so we can provide efficient service. As a result, we can produce custom cabinets, floors, and other garage storage solutions in a short amount of time. We strive to minimize waiting times and complete your installation as soon as possible.
Custom Design: Using our exclusive design software, our GarageExperts® of Tulsa team creates a lifelike 3-D image of your garage. By doing so, you will be able to see the final result and make real-time changes to the design and colors. Our software lets you see how your garage will look before it's built.
Our products are designed with strength and ample storage capacity in mind. Installation is handled by our team of experts who are dedicated to providing you with a smooth process. As a result of our commitment to quality, we offer a lifetime warranty so you can rest easy knowing that your GarageExperts® of Tulsa storage solution is built to last. Contact us today and discover the perfect storage solution for your garage.
Why Partner With GarageExperts® of Tulsa
At GarageExperts® of Tulsa, we understand the importance of quality, reliability, and expert craftsmanship. We offer numerous reasons to trust us with your garage organization needs, all aimed at providing you with the best experience and results.
Lifetime Warranty: With GarageExperts® of Tulsa, you can rest easy knowing that all our garage storage solutions come with a lifetime warranty. This is our commitment to stand behind our products and their enduring quality.
Free Estimates: We believe in transparency and fairness. That's why we offer free estimates to help you understand the costs involved upfront. No surprises, just honest and fair pricing.
Backed by a National Brand: GarageExperts® of Tulsa is backed by a nationally recognized brand known for its expertise in designing and building custom garage storage solutions. With years of experience under our belt, we bring a level of professionalism and knowledge that is unmatched in the industry.
When you partner with GarageExperts® of Tulsa, you're not just getting a storage solution; you're getting peace of mind. Our commitment to quality, our comprehensive services, and our proven track record make us the ideal choice for your garage transformation. Trust GarageExperts® of Tulsa – because your garage deserves the best.
Transform your cluttered garage into a functional space with our top-rated storage solutions in Tulsa. Get your free estimate online or call (918) 393-3390!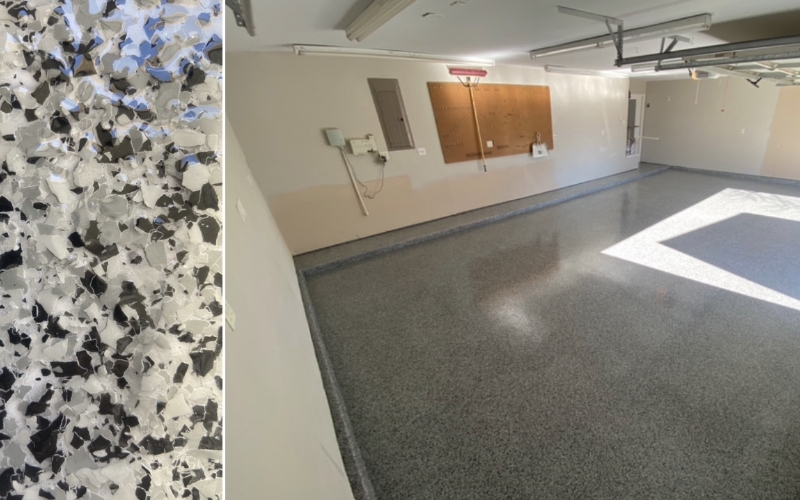 "Garage Experts did an amazing job on our garage floors"

Robin Burch

"This company did a fantastic job and was on time"

Michelle Pryor

"I love it and they were such a pleasure to work with."

Vicky Davis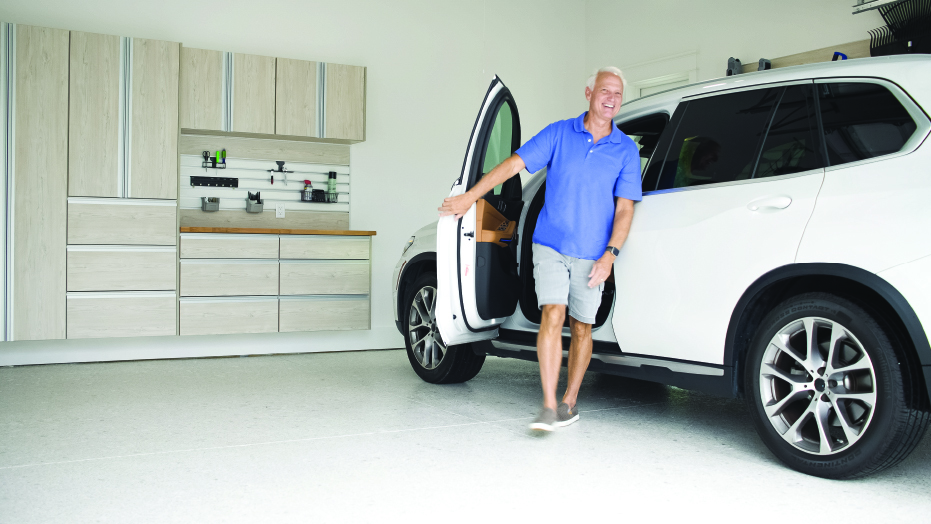 Committed To You
We believe in providing the highest
standard of service
In-Home Estimate Is Always Free

Time Is Valuable So We Arrive On Time

Always Get Upfront Pricing

Products Are Guaranteed For Life