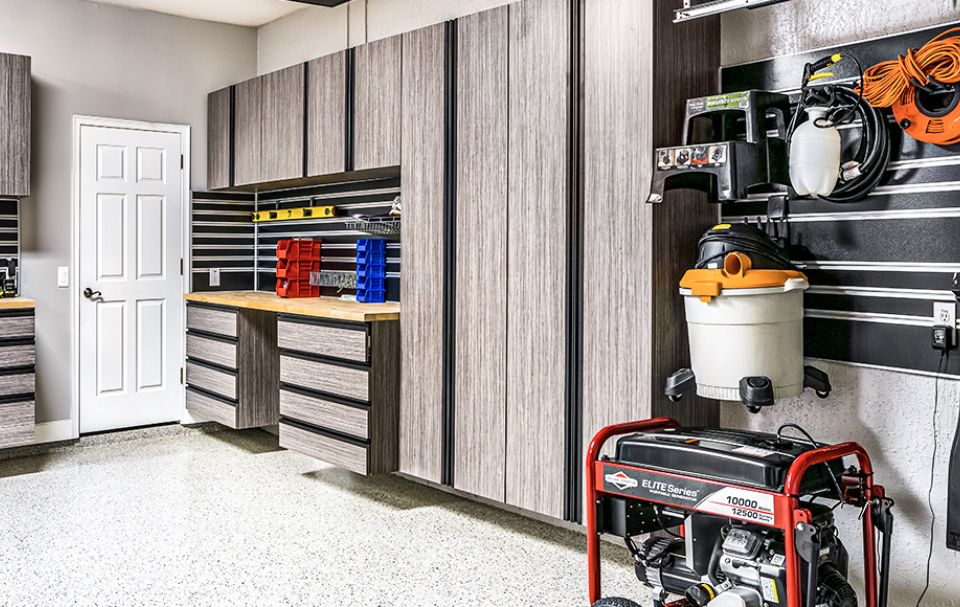 Polyaspartic & Epoxy Garage Floor Coating and Storage Installation in Tulsa, OK
Floor Coatings and Garage Organization Products Backed by Lifetime Warranties
The team at GarageExperts® of Tulsa is ready to transform your garage or basement into a beautiful, practical space with epoxy floor coating and organization systems. Whether it's a residential, commercial, or industrial space, we can provide lasting, durable protection for your concrete floors, while creating an attractive finish.
Backed by the nationally respected GarageExperts® brand, our locally owned and operated Tulsa epoxy and polyaspartic garage floor coating company offers floor protection and customizable storage solutions for homes and businesses.
Ready to upgrade your garage floors? Protect them from stains, spills, and wear with our durable garage floor coatings. Get in touch with our Tulsa team online or call (918) 393-3390 for a free estimate.
Industrial Strength & Proven to Last
From auto dealerships to industrial factories to schools, the GarageExperts® of Tulsa team is ready to assist customers in every industry while prolonging the life of their floors. Our decorative Garage FX® epoxy and polyaspartic flooring can be applied to just about any concrete floor, indoor or outdoor.
Starting with our proprietary fusing epoxy primer, our Garage FX® system develops a bond with the concrete that has up to three times stronger adhesion strength than other epoxies, preventing the system from peeling or chipping over time.
On top, our polyaspartic topcoat leaves an attractive, glossy finish that can withstand the daily wear and tear of high-traffic environments. Together, our epoxy and polyaspartic coatings are used for their technical strengths, giving our customers the best of both worlds! Our GarageExperts® of Tulsa has extensive experience, and our products and services are backed by a lifetime warranty.
Looking for a high-performance solution for your floors? Our epoxy and polyaspartic coatings offer unbeatable durability, style, and long-term value. Call (918) 393-3390 or request a free estimate online.
The Benefits of Garage FX® Epoxy & Polyaspartic Flooring
Garage FX® epoxy and polyaspartic flooring is an excellent investment for anyone looking to upgrade their garage floor. These coatings are extremely durable and long-lasting, ensuring that your floors remain looking great for years to come.
Some additional benefits of our garage floor coatings in Tulsa include:
No Peeling & Chipping. Unlike other flooring options, Garage FX® epoxy and polyaspartic flooring will not chip or peel, leaving you with unsightly floors. You won't have to worry about damaging your floors with heavy equipment or tools.
Chemical, Abrasion, & UV Resistant. Our garage floor coatings can withstand harsh commercial and industrial environments because they are UV, stain, chemical, and abrasion-resistant.
Safety. They also provide a nonslip finish, improving the safety of your space.
Easy to Clean. Garage FX® epoxy and polyaspartic flooring is incredibly easy to clean and maintain. This means you won't have to spend hours cleaning your garage floor, freeing up time for other important activities.
Overall, Garage FX® epoxy and polyaspartic flooring is an excellent investment for anyone looking to improve the look and functionality of their garage floor.
Adjustable Garage Organization and Storage for Every Space
If you're ready to maximize your garage and basement, GarageExperts® of Tulsa is ready to help you unclutter and reclaim your space. We provide basement and garage organization services in Tulsa and are ready to customize a solution that perfectly fits your needs.
We design, build, and install cabinets and slatwall organization systems for spaces of all kinds. All of the garage organization products we install in Tulsa are American-made and designed to last!
Stop staring at that clutter and reach out to us to schedule a free on-site estimate with our team. We would love to show you how GarageExperts® of Tulsa can transform your space!
Continue Reading
Read Less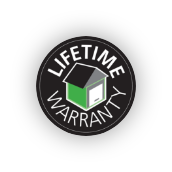 Service With A
Lifetime Warranty
We are so confident in the quality of our Garage FX Flooring Systems and storage solutions that we back them with a lifetime warranty.
Industrial Or Home Installation
GarageExperts® floor coatings are industrial strength yet designed for any type of concrete floor.
Hover over our top rated flooring options to see how they might look in your space.
Unclutter Your Space
Make the most of your space with customizable storage solutions from GarageExperts®.
Hover over our top rated cabinet options to see how they might look in your space.
American Made

Stronger Than
Concrete

No Peeling, Chipping, Or Staining

Resistant to Abrasions, Chemicals, and UV Rays

Over 140 Colors to Choose From
Get Ideas From Our Recent Work
Sep 15, 2023

Commercial Service Center Epoxy Flooring in Tulsa, Ok

Sep 13, 2023

Residential Patio Epoxy Flooring in Broken Arrow, Ok

Sep 13, 2023

Residential Garage Epoxy Flooring in Broken Arrow, Ok