Garage Slatwall
Garage Slatwall Systems In West Houston
Custom Storage Solutions That Fit Your Space
Is your garage overrun with clutter and disorganization? Don't let your space go to waste. At GarageExperts® of West Houston, our slatwall systems offer endless possibilities for maximizing your garage's functionality and flexibility. With accessories like hooks and baskets, your items can stay off the garage floor and easily accessible.
Our garage storage solutions are highly customizable and versatile so you can finally have the garage of your dreams. With GarageExperts® of West Houston's slatwall, chaos is a thing of the past. Don't settle for a garage that doesn't work for you - let us help you transform it into a space that is both organized and enjoyable.
Transform your garage today with our custom slatwall systems in West Houston. Reach out online to get a free estimate or call us at (832) 626-4244.
You can store and organize a wide range of items with slatwall systems:
Gardening equipment
Sports equipment
Tools
Outdoor gear
Auto parts
Kids toys
Bikes
And more!
Does your garage resemble a storage unit, making it impossible to park your vehicle? If you're ready to simplify your life and optimize your space, slatwall storage may be just the solution for you. Our customizable cabinets and slatwall provide the perfect storage solution for sports enthusiasts and adventurous types alike. You'll be able to keep all your gear neatly organized and easily accessible when you need it most.
Say goodbye to the frustration of tripping over tools and sifting through jumbled piles of equipment. With our reliable and efficient storage solutions, you'll finally gain control over clutter and chaos.
Experience the Benefits of Garage Slatwall Systems
When it comes to making the most of your garage space, GarageExperts® of West Houston's custom slatwall systems are the ultimate solution. These high-quality, durable systems are designed to maximize your garage storage in the most efficient way possible, providing a wide range of benefits that will enhance your overall garage organization.
Effective Space Utilization: By moving your tools and equipment onto the walls, our custom slatwall systems free up valuable floor space and create a cleaner, more organized environment. This makes it easier for you to navigate your garage and find what you need quickly and easily.
Clear Workspace: A clutter-free workspace is essential for productivity and safety. Our slatwall systems allow you to organize your tools and equipment neatly on the wall, eliminating the risk of tripping over items left on the floor and making it easier for you to focus on your tasks.
Customized Cabinets: In addition to our slatwall systems, we offer custom-fit cabinets designed specifically for your garage space. These cabinets provide additional storage options and help to keep your garage looking neat and tidy.
Easy Access: One of the main advantages of our custom slatwall systems is the ease of access they provide. No more rummaging through boxes or drawers trying to find a specific tool. With our slatwall systems, everything is within reach, saving you time and energy.
With our custom slatwall systems and customized cabinets, you can take control of your garage and transform it into a productive, efficient part of your home.
Partner With GarageExperts® of West Houston
Choosing GarageExperts® of West Houston for your custom slatwall systems and garage storage solutions means choosing a trusted, national brand with years of experience. We are committed to providing our customers with top-tier products and services, ensuring that your garage is not just an afterthought but a valued extension of your home. Here's why you should choose us:
Experience: Backed by a nationally recognized brand, we have extensive experience in delivering high-quality garage storage solutions. We understand the unique needs and challenges of garage organization, and we tailor our solutions to meet those needs.
Lifetime Warranty: We stand behind our products, offering a lifetime warranty on our storage solutions. This means you can trust in the durability and longevity of our products, knowing that we've got you covered.
Free In-Home Estimates: We understand that each garage is unique, which is why we offer free in-home estimates. Our experts will evaluate your space, listen to your needs, and provide a customized solution designed specifically for you.
Quality Products: Our custom slatwall systems are designed with the highest quality materials, ensuring they can withstand the test of time. With a variety of finishes and accessories, you can customize your garage to fit your style and needs.
Choose GarageExperts® of West Houston for your garage storage solutions and experience the difference that quality, experience, and dedication can make.
Unleash the potential of your garage with our West Houston custom slatwall system. Call (832) 626-4244 or request your free estimate online.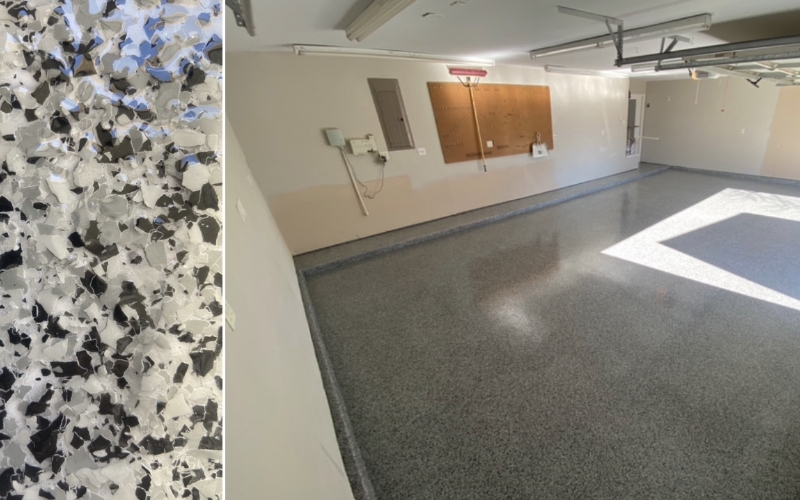 "

The quality of the work is outstanding. I can with full confidence recommend their services, you can't find anyone better.

"

Gloria

"

The garage floor coating looks great, you're crew was very polite and professional.

"

W. Robinson

"

Great job by the guys who did our floors. Happy to give a 5-Star review.

"

Charles K.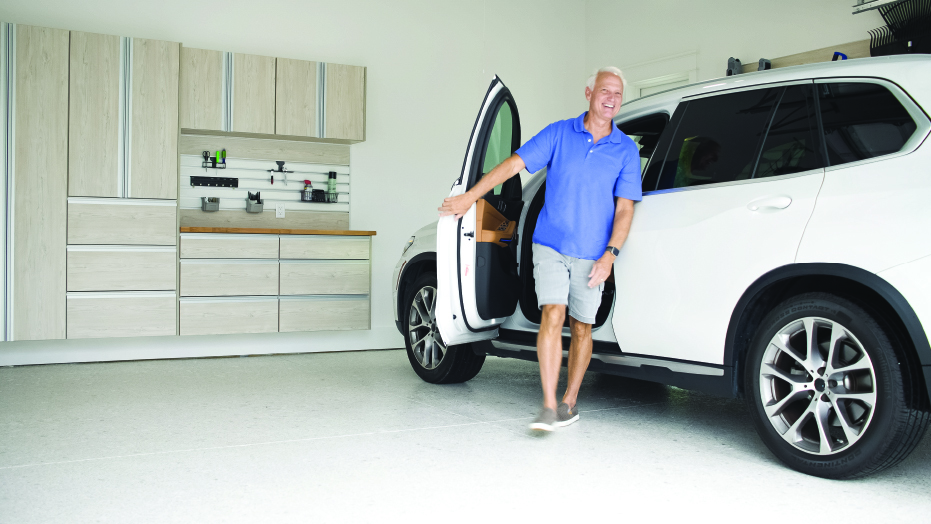 Committed To You
We believe in providing the highest
standard of service
In-Home Estimate Is Always Free

Time Is Valuable So We Arrive On Time

Always Get Upfront Pricing

Products Are Guaranteed For Life